Every year the gorgeous and incredibly fun Cindy Nell-Roberts and the Cosmetix team throw media a pamper party. This was my 3rd year attending and as always we were thoroughly spoilt. Cosmetix brings us several amazing brands including Caribbean Tan, Essence and Catrice. We all know how much I love these affordable brands and how often I feature them on the site.
This year the Pamper Party was held at Yemaya spa in Sea Point and guests were offered spray tans, mani and pedi's and of course a killer goodie bag. We were able to picked out products from each brand's stand to pop into our goodie bag.
From Essence I chose this awesome Smokey 2-in-1 Khol liner and the a daring for me Nauti Girl eyeshadow palette. The Essence Smokey 2-in-1 Khol Eyeliner retails for the bargain price of only R47,95. It applies with absolute ease and last a very fair amount of time. The khol liner unites two benefits in one product, it is as smooth and easy to apply as a khol kajal pen but is also as accurate and pigmented as a eyeliner.
The Nauti Girl eyeshadow palette is one of the items from the Nauti Trend Edition. It doesn't appear to be stores or online just yet so it may be an upcoming collection. The bright blues were an out-of-the-box choice for me as I prefer more muted shades but I do love how the subtle shimmers blend together to create a fresh summer eye. I'll be featuring a look using this palette soon.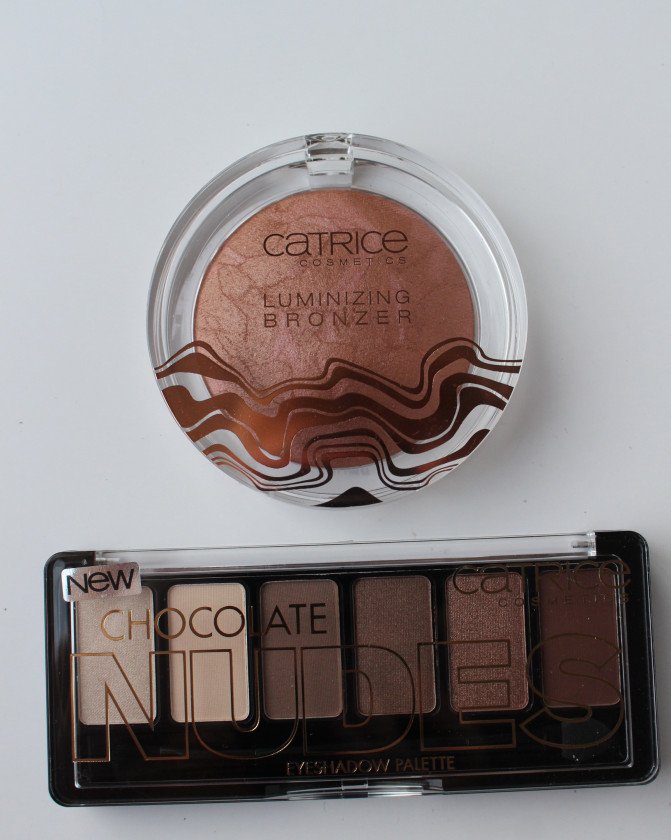 From Catrice I picked up this stunning luminizing bronzer (R89,99) from the limited edtion Lumination range. Even though I am fair skinned I decided to go for the darker option and chose New Age Bronze which is absolutely perfect for adding a healthy glow and to subtly contour with.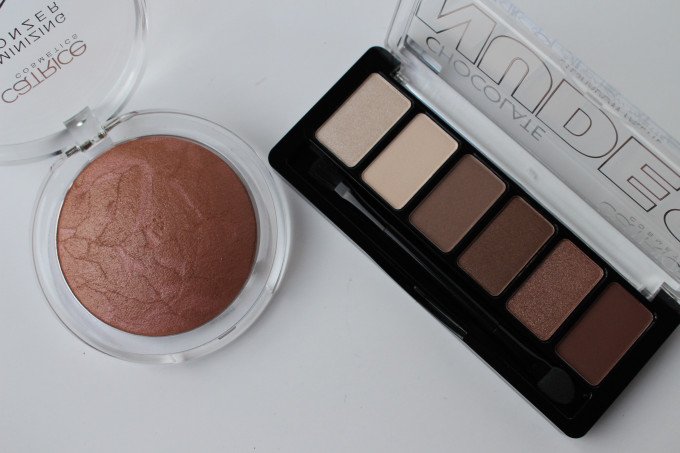 I also chose the new Chocolate Nudes eyeshadow palette as I was/am still beyond obsessed with their Rose palette. When you use a palette more often than your UD Naked palettes then you know it is something special! The shades are perfect and offer the ideal selection of matte and subtle shimmers ranging from dark to light brown. I have a feeling that this will be my "everyday" palette.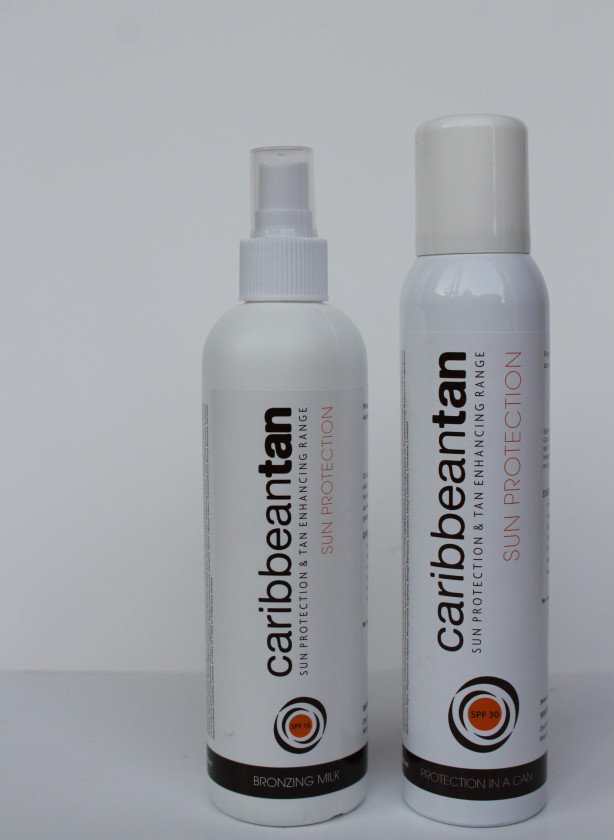 Caribbean Tan sent me a massive parcel just the other day and I almost felt greedy picking out something from their stand but they have two new (new to me) products that I just had to try. Both are Sun Protectors, the first one Protection in a Can SPF 30 offers sun protection while also containing ingredients that work to tan your skin so that you spend less time lying in the sun. I am all about protecting the skin from sun damage and there is nothing worse then going out and exposing your skin to harsh rays simply to look brown. This is a safer option to ease in to a tanned look and get a healthy dose of Vitamin D. The other product I chose was the Bronzing Milk SPF 15, which great for when your skin is still pale and you need a quick fix without any smell or streaks. Simply apply and wash away at the end of the day.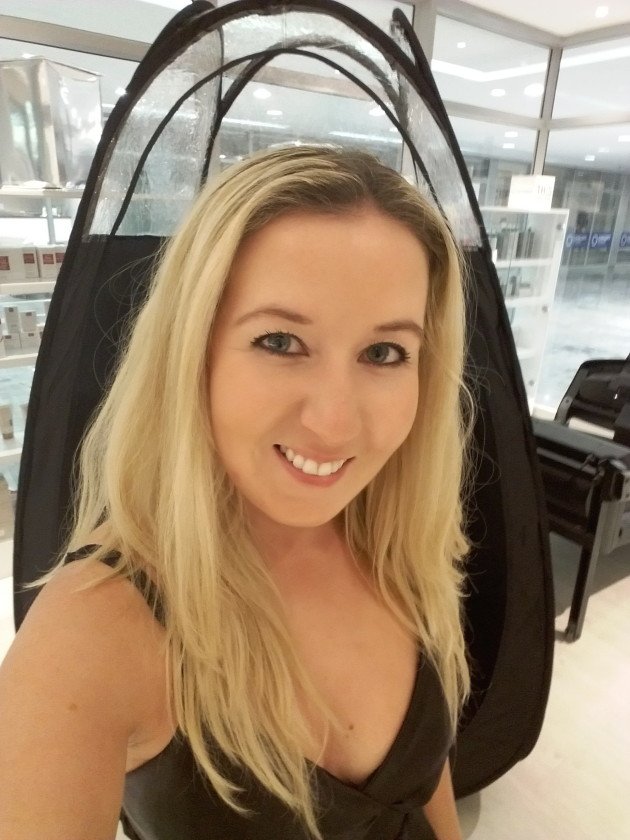 I also had my first Caribbean Tan spray tan which looked incredible and dried within minutes. The overall tan lasted for 7 days and faded very naturally. I'll definitely go for one again this summer.
We were also able to pick out an Essence EDT from the #MyMessage Fragrance range, I have already featured these over here. And loved luck so much that I picked another one up.