These fun fragrances arrived on Spring day from Essence. The super cute packaging is perfect for the youthful audience that Essence is aimed at but the actual fragrances themselves will appeal to those of all ages. The previous Essence EDT collection I've reviewed was very light and definitely more suited to tweens and teens but these scents are surprisingly more complex and bolder. I've actual found myself raving about two of them in particular.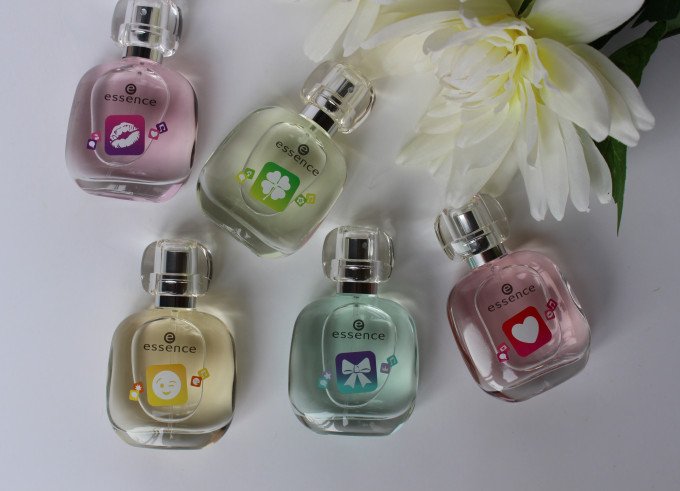 There are five fragrances and each have a different "message in a bottle; Luck, Smile, Love, Kiss and Wow. All Essence #MyMessage fragrances are exclusively available at Clicks Stores nationwide and retail for an affordable R99,95 for 30ml.
– Luck: Is really deep and delicious. It opens with subtle fresh notes of kiwi and green apple. The woody cedar wood and sandalwood notes then blend in with the fruitier black currant and freesia notes and at the heart are white blossoms and peach blossoms.
– Smile: Is a lovely sweet tropical scent with strong vanilla notes. It is syrupy sweet with coconut, passion fruit and a touch of zesty pineapple but is still balanced thanks to the warmer amber, musk and sandalwood.
– Love: A very juicy fresh fruity fragrance with tangerine, grapefruit, raspberry and pear head notes. At the heart is red orchid and jasmine with romantic deeper base notes of dried timber,creamy caramel and musk.
– Kiss: This reminds me so much of a Guess fragrance but I can't quite recall the name of it. It's got a strong raspberry notes. At the heart you have the sensual creamy almond and cotton candy.
– Wow: My other favourite from the five. I absolutely love how fresh this fragrance is!
If I happened to walk past these in a Clicks store I wouldn't give them a chance as I am clearly not their targeted demographic but overall I must say I am pleased with the lasting power which on a par with most more expensive Eau de Toilettes.