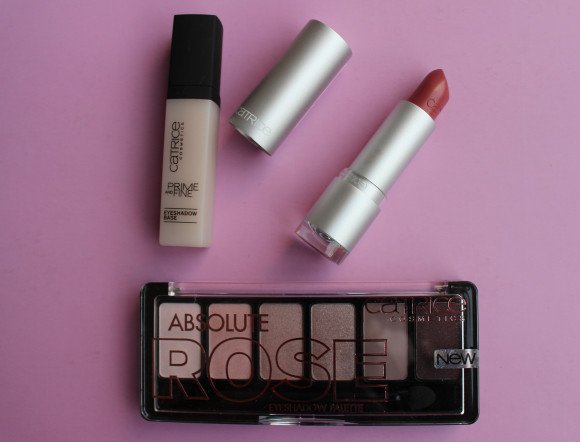 I try out many different beauty products and well some may get more attention than others I don't always expect people to comment on a new eye shadow which I may be trying out or wearing. Lipsticks, yes but eye shadows don't tend to stand out as much, in the palette perhaps but rarely do I have people straight out asking what eye-shadow I have on (fellow beauty bloggers aside, we'll ask what primer one is wearing!). Without fail however, each and every single time I wear eye-shadow's from the Absolute Rose Palette in 010 Frankie Rose To Hollywood I am asked what I'm wearing. At R89,95 for 6 shades it is incredible value for money and dare I say I find myself reaching for this palette more often than my Urban Decay Naked 3 palette when I am in the mood for rose shades and subtle shimmers.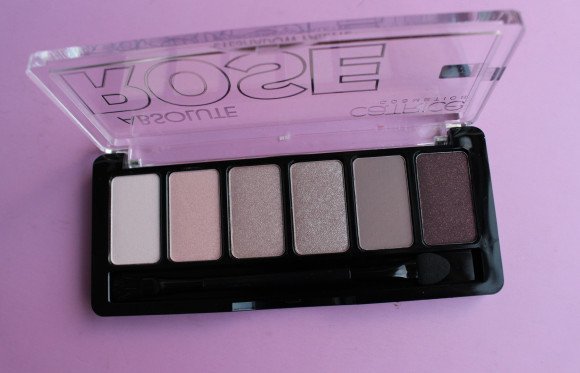 While the shades are nicely pigmented I do still like to use the Catrice Prime and Fine Eye-shadow Base first before applying any eye-shadow. The entire Prime and Fine range is really good and if you have oily eyelids and find that eye-shadow tends to clump in the creases of your lid by mid-day then a primer base is advisable.
The lipstick I tend to pair with this palette is the Catrice Luminous lipstick in 120 Wood Rose Propose (R69.95). Aside from the super cute name the lipstick shade is a lovely rich understated red that is perfect for the cooler months.