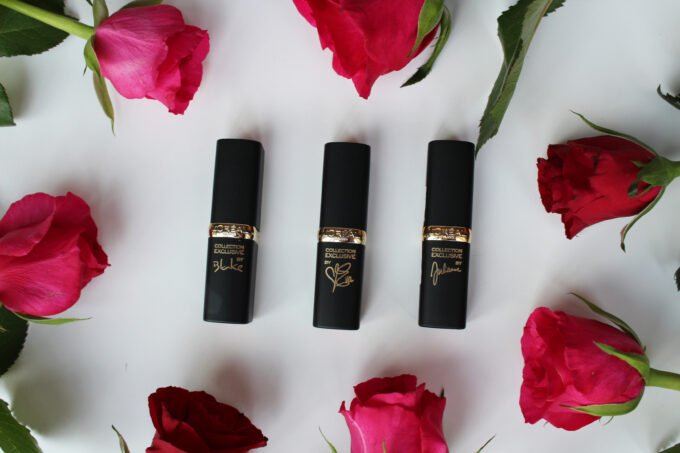 I loved the Pure Reds Collection from L'Oreal and now am even more in love with their La Vie en Rose lipstick collection. L'Oreal shows just how beautiful diversity is by creating the perfect pink lipstick shade for each of their ambassadors. No matter what your skin type or colouring is there is an ambassador you can relate to and should be able to find the ultimate colour for your lips.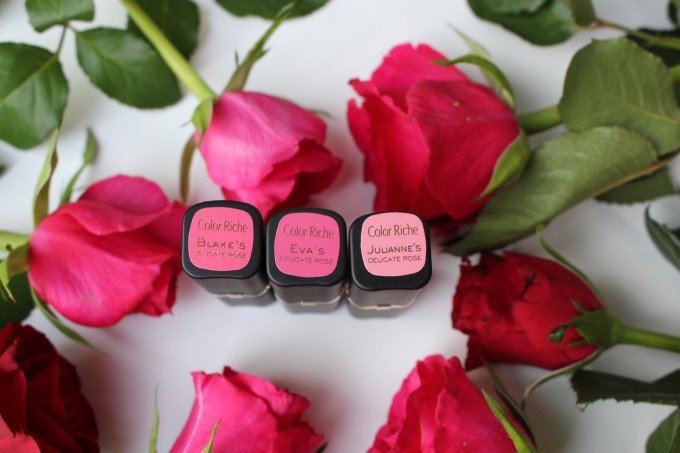 I received three shades- Blake's, Eva's and Julianne's. I like them all but am especially fond of Eva's which is interesting as Eva's Ultimate Red was my favourite too. Although each and every shade has a sophisticated elegance and richness to its colour.
Blake's is an Orangey Pink that helps highlight a radiant healthy glow, Eva's is more of a Peach Pink and has a sunny effect and Julianne's is the perfect Nude Pink for pale skin types. Also in the collection: JLo's is a Magenta Pink, Natasha's is a Bright Pink, Naomi's is more of a Mauve, Tea Pink and Liya's is a gorgeous Grenadian Pink.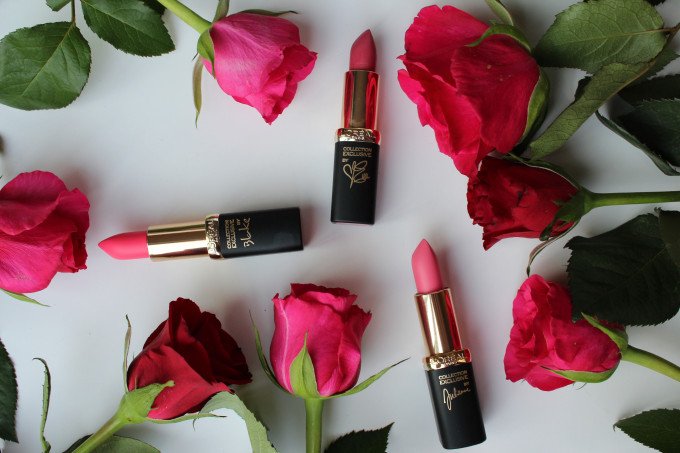 Below are the shades swatched from Left-to-Right: Blake's, Eva's and Julianne's.
The L'Oreal La Vie en Rose Collection retails for R154,95 each and is available at Clicks, Edgars, Dischem and Foschini stores nationwide.