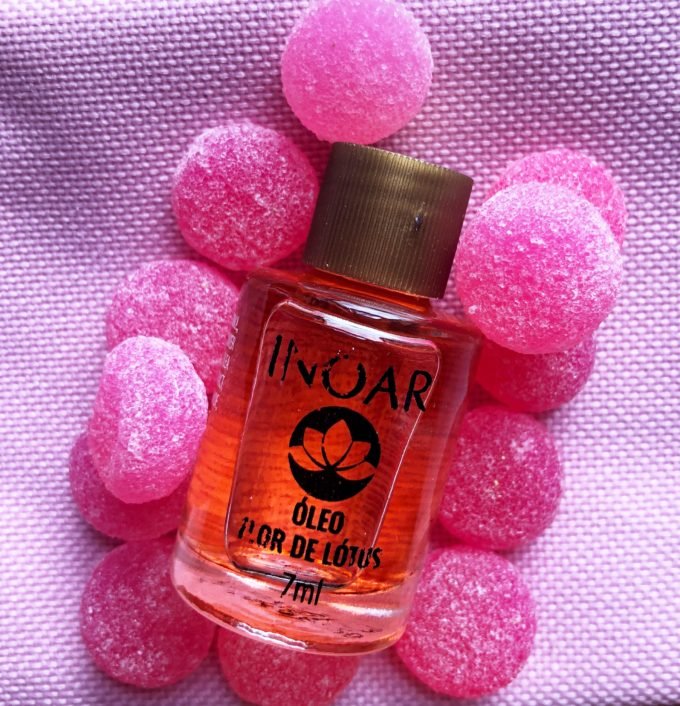 I feel like there have been so many INOAR products which as the title says are incredibly exciting and I just don't know why it has taken me so long to share some of them. Shock, horror! First up is the above Inoar Résistance Lotus Flower Oil which is well used already as can be seen by the bottle. If R130 for a 7ml bottle sounds pricey just know that you practically need half a drop even for long hair.
INOAR Resistance consists of Lotus flower, which has revitalizing power, regenerating the hair strands & Vegetable/Plant Collagen moisturizing the hair, making it softer and more supple. This composition offers intense repair for healthier and shinier hair.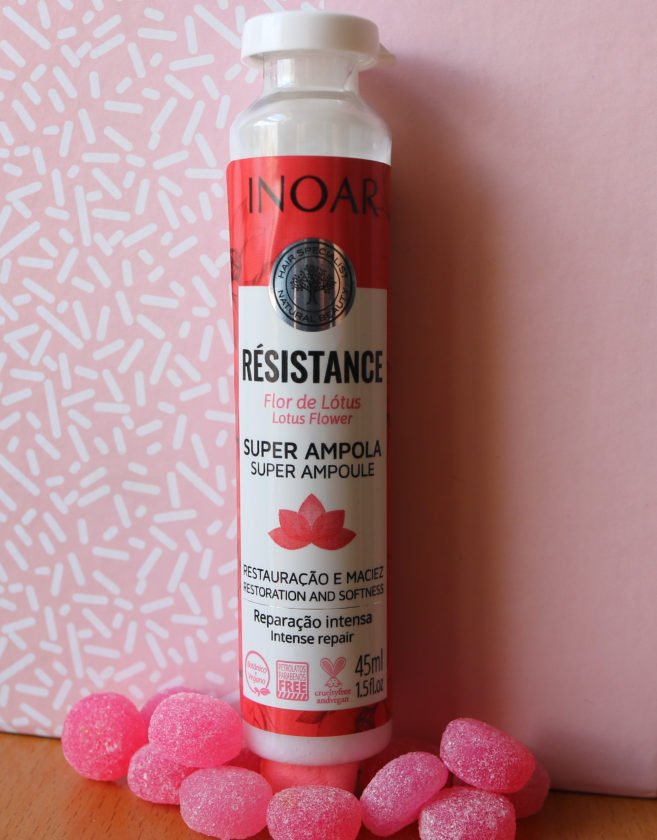 So grateful for the super-charged LOTUS FLOWER SUPER AMPOULE (R500). With Lockdown and simply not following my usual beauty routine this year, I haven't been for my every 6 weeks hair treatments like I'd normally do. So discovering this little powerhouse has really helped as it feels the same and is a fraction of the price if you compare in-salon versus at-home. You can get roughly 5 to 7 uses from the 45ml bottle. The INOAR Resistance range consists of Lotus flower, which has revitalizing power, regenerating the hair strands & Vegetable/Plant Collagen moisturizing the hair, making it softer and more supple. P.S the sweets featured here are gelatine-free just in case anyone is wondering. This post is 100% vegan.
What would this year be without increasing our usage of sanitising gels. INOAR's Hydrating Sanitizer Gel (R150) now lives on my desk and has really helped to not dry out my skin. It contains Argan Oil, which by now we all know has incredible hydrating and nourishing benefits. It contains 70% alcohol so will still protect you from 99.9% of bacteria and is still kind to your hands. It also won't damage gel / acrylic nails. The best part is that it isn't sticky at all.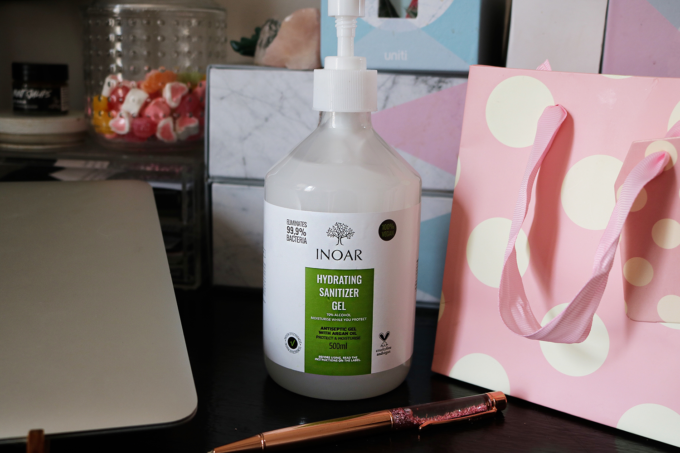 The next product, I'll be honest I do think is very pricey. I find that almost all of INOAR's products are really well-priced for their quality. However, R450 for a 200ml jar of coconut oil is a push. Is it of a super high quality Virgin Coconut Oil, yes. Is it amazing for your hair, yes. Does it leave that weird waxy coating like all other Virgin Coconut Oils do, no. It is also made from the best of the coconut pulp to promote healthy hair, which has a great capacity of penetration and absorption in the wires and scalp. Making it excellent for coarser hair types and those with itchy, dry scalps. Look if you have the budget and want top quality then shop away. It is a good product but not for all hair types or all budgets.
Do you use straighteners frequently? Is your hair feeling "crunchy" from all of the heat styling? Suffering from frizz or damaged hair cuticles? Then try the INOAR Argan oil Thermoliss Anti-Frizz Styling Balm (R550). The Thermoliss range creates a protective layer around the cuticles while locking in moisture right away and eliminating frizz at the same time. I used to use a straightener on my "frizzy bits" in the front of my head and was worried that the damage was too much also having that heat so close to my scalp can't be good. Now if I know I'm in a rush then I use this balm and lightly blow-dry. The balm sorts out the knots and my frizzy crown. It is formulated with amino acids, pro-vitamin B5 and Argan Oil to enhance shine, detangle, moisturize and protect hair from heat styling.
Admittedly, the product below did not last as long as I would have liked for it to. Richard, the boyfriend, became obsessed with the scent and how practical it was. Enriched with Orange blossom, INOAR's natural collection's Shampoo & Shower gel (R420) has a moisturizing effect on your hair, scalp and skin! And yes, it does smell incredible! R420 for 1 Litre is exceptional and it really does leave one feeling refreshed.
INOAR Sensitine (R610) is an All-in-one: Scalp Treatment, Shampoo, and Conditioner which brings a new technology to care for dry and sensitive hair/scalp in one step. Thanks to its innovative formula, with a blend of cleansing agents balanced with AHA, Allantoin Scalp, Vitamin B3 and ultra-purified Asian Centella extract, Sensitine cleanses, moisturizes the cellular origin of the threads and eliminates the discomfort caused by chemical processes and external agents. Massage very well into your scalp for best results. This really created for those with hair types that are Sensitive | Dry | De-hydrated scalp | Dandruff | Any Scalp problems.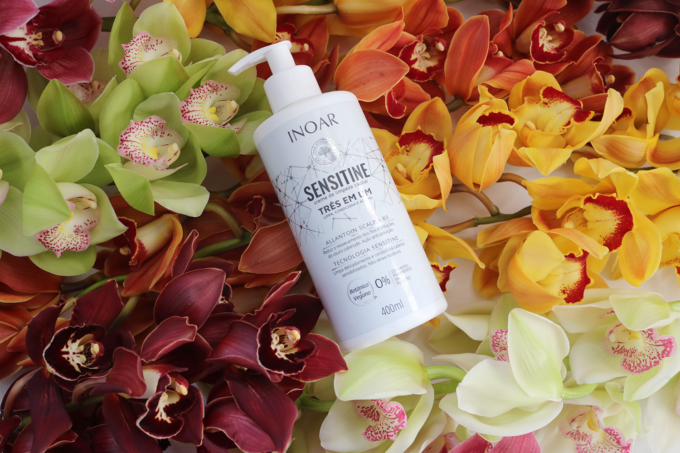 *All INOAR products
Cruelty-Free
Vegan
Botanical
Sulfate-Free
Paraben-Free