In winter I like to tackle pigmentation, end up having to battle dryness and indulge in masks more frequently. I'll be doing several posts on how to truly treat pigmentation this winter but for now let's focus on the difference a good mask can make to your skin when it's feeling tight and dehydrated. I've compiled four winter favourites, and one superb facial into the mix.
Let me begin with a brand that thoroughly impressed me. For this feature I approached several PR's in order to trial different masks and give you all an idea of brands you may or may not be familiar with. I was overwhelmed with the response but narrowed it down to three newbies and one old fav.
Dr Team Joseph is a brand which I was unfamiliar with and am now already creating a shopping list of products I want to purchase. I opted for their 04 Revitalising Mask (R580) because as someone with a combination skin type I find that moisturising masks can sometimes be too heavy and wanted to find a mask that would work on blemished skin as well as energize normal skin types. The entire philosophy behind Dr Team Jospeh products is to look for connections and optimize them by blending the ancient wisdom of folk medicine and the latest scientific findings to create high-tech natural cosmetics. I'm in love with the story behind it and the mask itself which feels nourishing and calming.
Dr Team Joseph also treated me to a facial which was one of the most relaxing facials I've had in a long time. The beautiful therapist Chané, customises every facial so I received different serums for congestion on my t-zone than the ones used on my cheeks and neck. I received the Supreme Ultrasonic Facial Lift (80 min) which uses a completely different process in order to make the face look plumper, fresher, tighter and younger. The ultrasonic frequencies allow the natural active ingredients to safely penetrate even the deepest layers of the skin. The ultrasonic frequencies are created using a tool called The Perfect Device, which uses low-frequency ultrasound in order to achieve a deeper penetration and metabolism of active ingredients of skin cells. This device works in combination with the Team Dr Joseph skin care products and facial techniques to supply natural ingredients, intensive care and bio-stimulation of the skin.
The treatment will be tailored to your needs depending on your skin condition: lymph stimulation, steam compresses, purification, enzyme and ultrasonic deep peeling, algae mask to smoothen and detoxify the skin, ultrasonic repair and lifting, and finally a revitalising neck and facial massage.
A rejuvenating treatment centered around your specific skin type, combined with the brands' plant-based, organic ingredients, leaves the skin radiant and rejuvenated.
I honestly need another one of these again soon, I loved that nothing was gimmicky, the scents all harmonised and I felt completely relaxed and comfortable. To learn more about Dr Team Joseph products or find a spa that does their facials contact FutureThis.
Next up we have the 48 Hour Moisture SOS Rescue Mask from NUXE Paris (Around R300). I've used some products from NUXE before and this mask is excellent for all year round. However, in winter I find that I'm using my air-con on hot in my car which dries out my skin, it's then exposed to all of the pollution of the city and by the end of the day my skin feels tight and stressed. This soothing mask is lightweight and gently clears my skin from pollution. This is suitable for all skin types.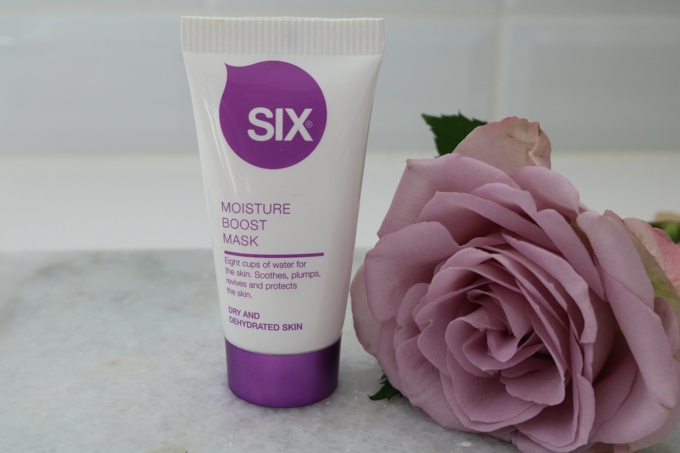 I've started using some products from Six Sensational Skincare since experiencing their micro-needling DermaSix pen at the Westin (Review here). This mask claims to equal 8 cups of water for the skin as is best suited to dry and dehydrated skin types. It's a nice creamy mask and does provide a quick fix of hydration to ones skin.
Finally, my beloved SkinCeuticals Phyto Corrective Mask (R1150). I have reviewed this mask before over here. It's available from Dermastore and Dr Webster from Dermastore Recommends that "this versatile restorative, hydrating masque neutralises temporary skin reactivity caused by non-ablative procedures such as Intense Pulsed Light (IPL) and superficial chemical peels, sun exposure, chlorine/salt water, certain active ingredients that cause inflammation, post-workout flushing and environmental aggressors such as heat, extreme cold which induces redness and skin irritability".
I love the cooling effect it gives and whilst it's perfect to use all year round and is suitable for all skin types, it's ideal for those who flush from the cold easily or from quick changes in temperature. Also if you're having any peels or IPL this winter then get your hands on this incredible mask.
Disclosure Ranking: 2