So many of you are messaging me saying you loved the previous vegan dining posts- 12 Apostles High Tea, 12 Apostles Tasting Menu and Massimo's. So I've decided to do some more since I love food and eating out I've got plenty of favourites!
Whenever I learn that someone is vegan I ask if they've eaten at Scheckter's Raw in Sea Point. The food is so delicious, healthy and all plant-based. Seriously their doughnuts will change your life!
Most of the time when I mention Scheckter's Raw I hear about how the other person is obsessed with the Matcha pancakes, which yes do look pretty delicious but I'm more of a savoury breakfast gal and their "traditional" vegan scrambled eggs are heaven for me.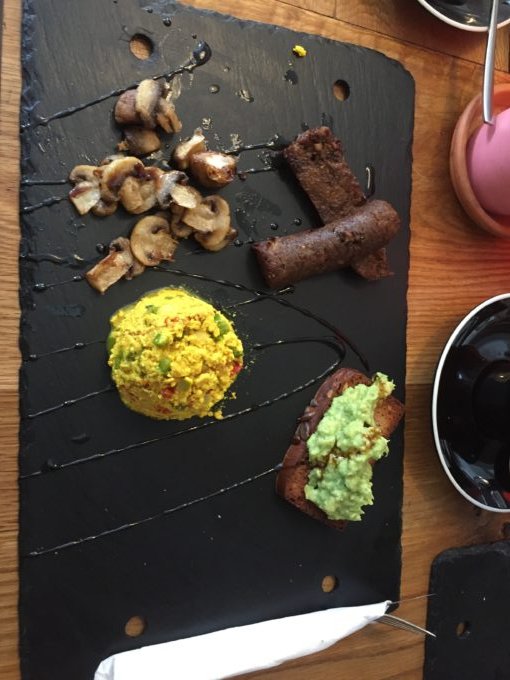 Organic tofu with red and green peppers, onion, turmeric and olive oil served with a slice of gluten-free bread, smashed avo, sautéed mushrooms and a vegan sausage.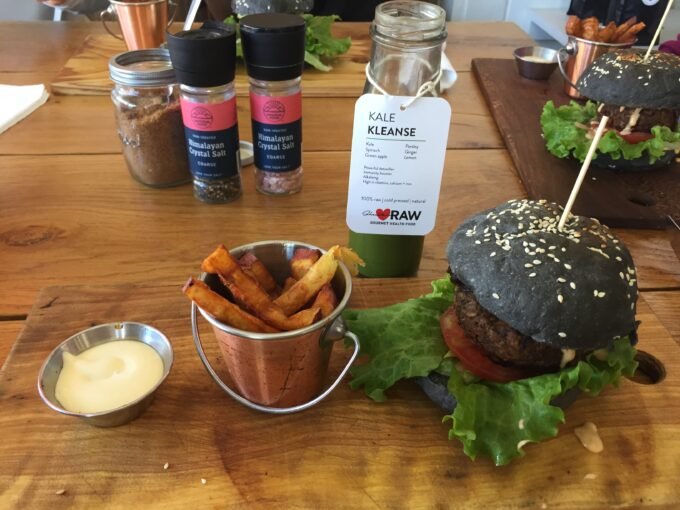 From 12 they start to serve lunch. A firm favourite of mine is their "BVB" which stands for Best Vegan Burger and is quite literally the best vegan burger ever. Served with all the trimming- smashed avo, caramelised onion, lettuce, tomato BBQ sauce and it comes with sweet potato chips and vegan aioli. Make sure you ask for some of their homemade chilli sauce which when blended into the aioli is perfection.
You can go wrong with any of their dishes and the "super bowls" are addictively good, especially their poke bowl with short-grain rice, kimchi, grilled tofu, alfalfa sprouts, sesame seeds and pickled ginger!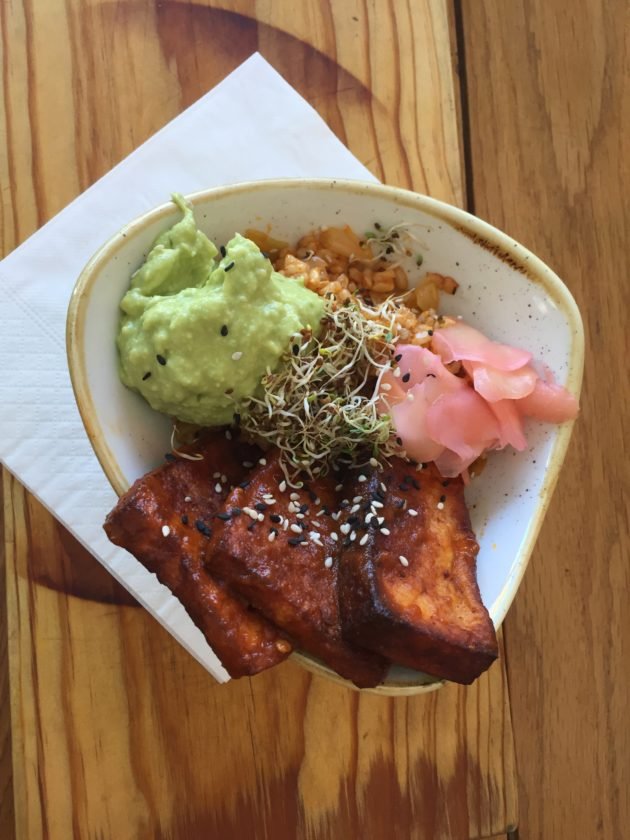 I usually like to start my meal with a powerful ginger shot before moving on to one of their delicious juices or a matcha latte.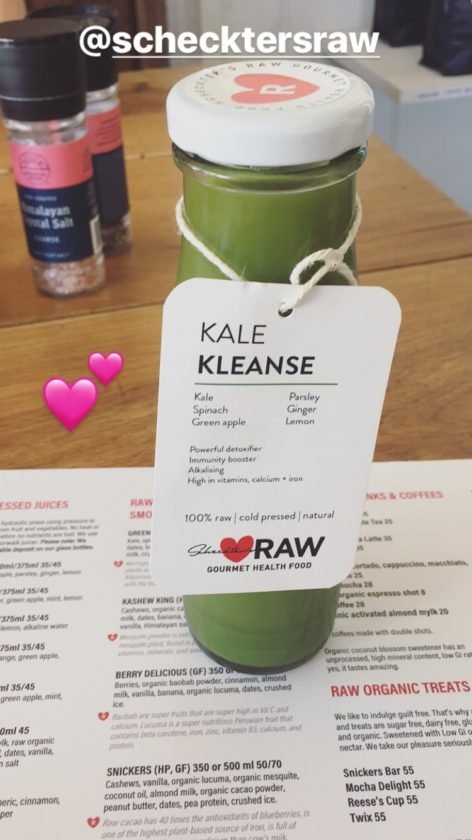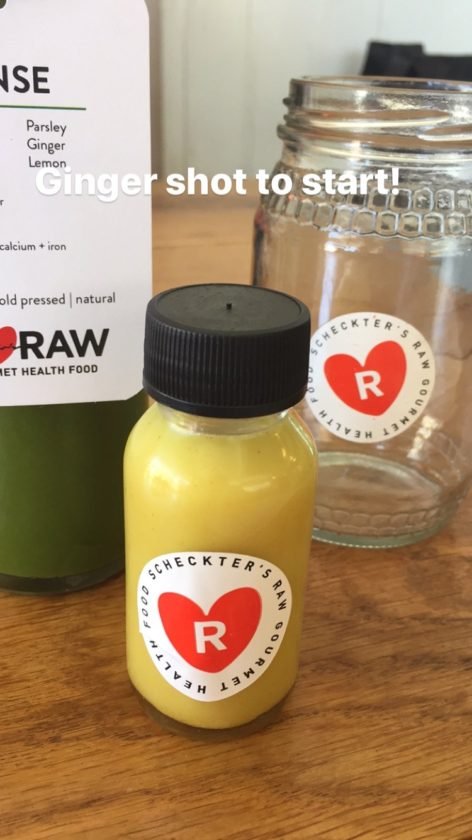 If you have a sweet tooth then you won't be disappointed as they have vegan versions of a snickers bar, Twix and more. All equally as delicious as the next and far, far better than the originals.
Disclosure Ranking: 2