Far More than Just another Cape Town Boutique Hotel. THE CLARENDON FRESNAYE is in a league of its own…
Cape Town Boutique Hotel The Clarendon Fresnaye is not only an absolute oasis. Somewhat of the often-used travel cliche "hidden gem". It holds a rich history having once been owned by the Earl of Clarendon, the Governor of The Cape.
The present owner, in 1996, elegantly transformed this heritage building into a family-run boutique hotel that boasts 16 luxurious bedrooms. One thing which truly stands out is the sense of family. The staff are accommodating, ever-present, and attentive yet are never intrusive.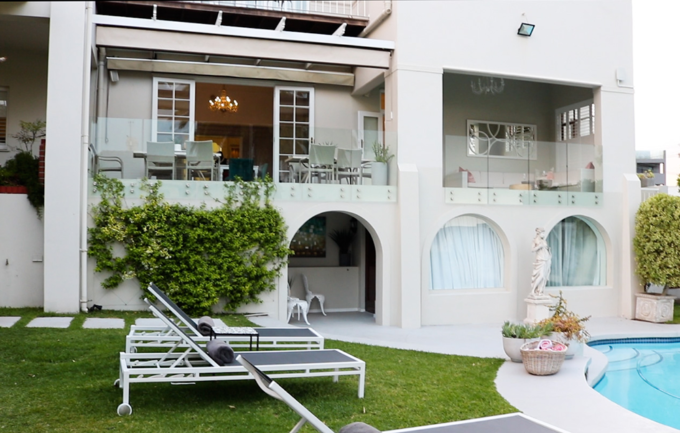 A Feeling of Belonging…
On our first-ever visit, we already felt at home. As someone who travels and reviews numerous boutique hotels/B&B's, Clarendon's comfortable yet pure luxury atmosphere has a certain magic to make one feel a part of it. That level of comfort is not something that is easy to achieve in hospitality.
The flow of the boutique hotel maintains the rare old-world homestead familiarity. Its overall interior somehow amazed me. A definitive juxtaposition of the artwork and sculptures lining the walls and surrounding areas. Often it is so rare to achieve such a perfect blend. To not appear to try too hard to stand out. Or too contrived.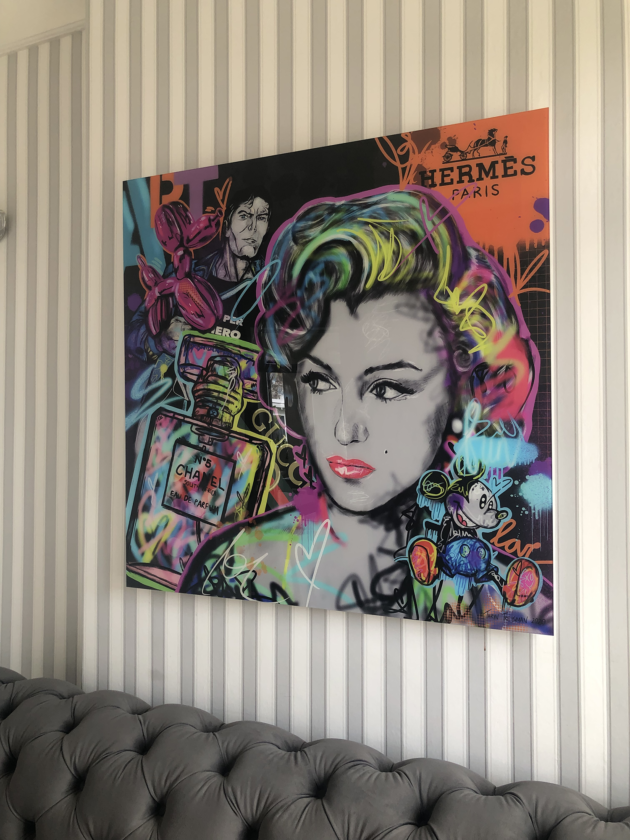 As someone who considers themselves to be quite creative. Which likely stems from growing up in an artistic family. Such a large number of misaligned pieces with jarring compositions. These sorts of things tend to jump out at me. The Clarendon Fresnaye's owner certainly has a superb eye for detail and used a fitting gallery owner or interior decorator to bring this style to life. One which is rather playful and spontaneous too.
The Rooms Themselves…
The room we were initially appointed to stay in was not ready in time for us. This was apparently due to some maintenance delays. It was in no way a problem for us at all. Since we were then granted a tour and sneak peek into almost all of the rooms. This allowed us to see each of the room's special uniqueness. This recurring factor appeared to stand out throughout the hotel. In this case, each of the rooms displayed a significant theme of opulence.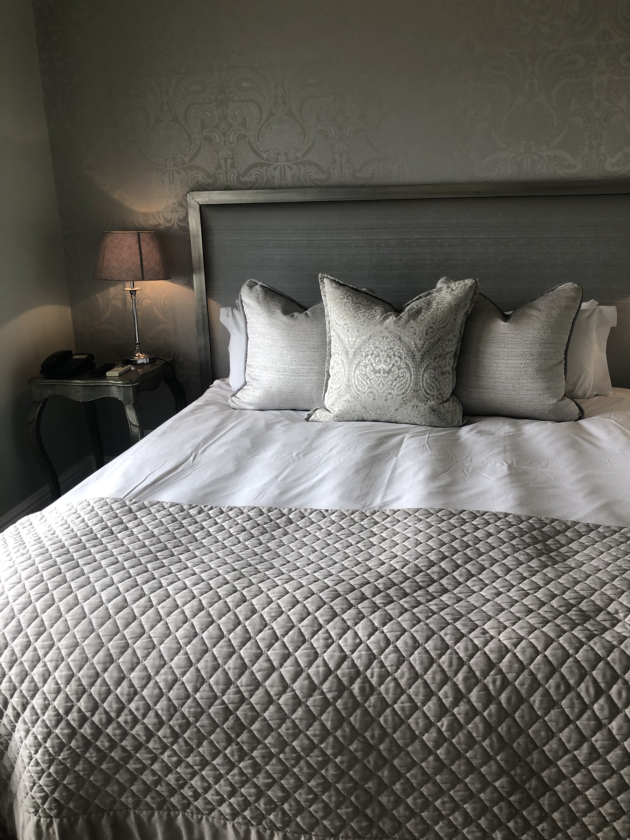 A Potential Perk for such a Central Cape Town Boutique Hotel During Covid Times
As the boutique hotel is within an established homestead and then has several built on sections, there is both a continuous atmosphere but also the pleasure of private little spaces. With numerous spots both on the balcony, in a lounge/dining styled area and of course outside. The lush well-established garden with trees sheltering and bougainvillaea offering natural divides. You never feel as if you are intruding on any other guest's space.
We kept repeating just how much of an oasis The Clarendon Fresnaye is. Especially since you would be hard-pressed to believe that it is in the centre of such a bustling city. Aside from one of two spots offering glimpses of "the real world" just out there. You feel safe and private with nothing about the hotel attempting to be pretentious. The luxury is there and that speaks for itself. True class.
Food, Drinks, Breakfast…What are your current options…
The Clarendon Fresnaye does not at present have its own liquor license, so if you are fond of your wine in the evenings (or at lunch) or are celebrating a special occasion and had hoped to order some MCC or Champagne. So take note that it won't be on the menu at present. Seeing as it is a Bed & Breakfast you are welcome to bring your own alcohol.
Upon arrival, They served us with a mini afternoon treat. In this case, there was a loaf of gorgeous looking banana bread, but anyone who knows me knows just how much I despise bananas. I didn't want to be a difficult guest. After all, I was already that person taking pictures of the food and having photos of myself taken (my poor boyfriend). I was also recording videos for InstaStories and Reels. Yet, in record time, after politely declining the banana bread. All of a sudden three absolutely massive, delicious danishes arrived at our table. Which we scoffed down whilst enjoying divine almond milk lattes.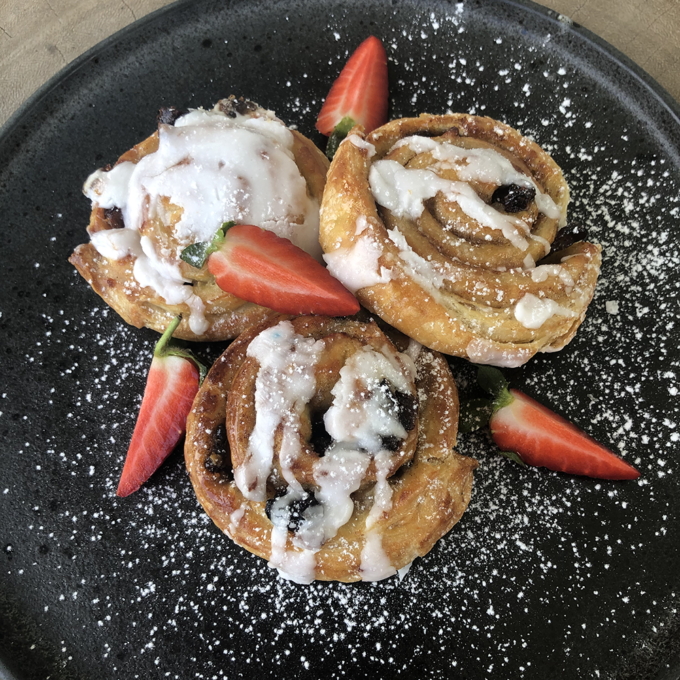 Should you wish to have lunch or room service. The current menu is very limited. For a pescatarian, there was only one basic option available. One of the few aspects which I will admit was a let-down. They did inform us that the menus were all still set at more of a "Lock-Down Period of Time" level. So there will be several changes made soon.
We both love room service. So due to the current kitchen restraints and limited options. We ordered sushi for me and pizza for Richard (Apologies to those who had to freshen up the garlic scent!). Our takeaways were brought up to our room by the delivery driver accompanied by a concierge. Again, comfortable quality service.
At The Clarendon Fresnaye all restrooms, shower gel, creams, soap is Charlotte Rhys. They also have one of my favourite scents from the range.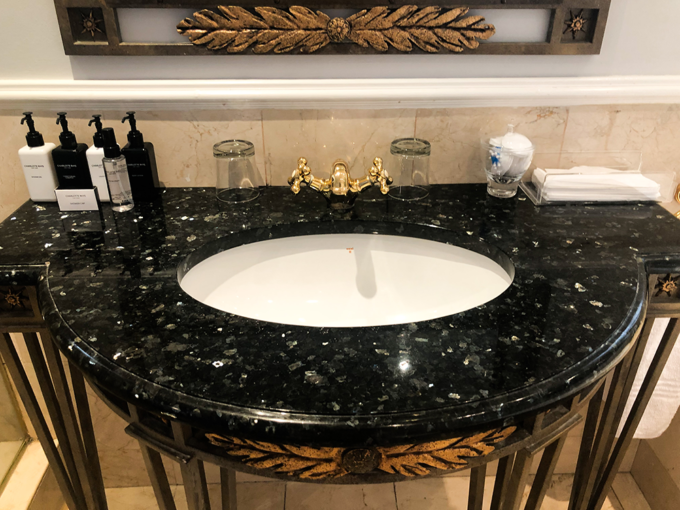 Their breakfast the following morning was out-of-this-world divine! Benedicts are my thing but usually an Eggs Benedict Royale, however, there wasn't a trout option was available. Their Eggs Benedict Florentine with delicious flavourful spinach certainly blew me away.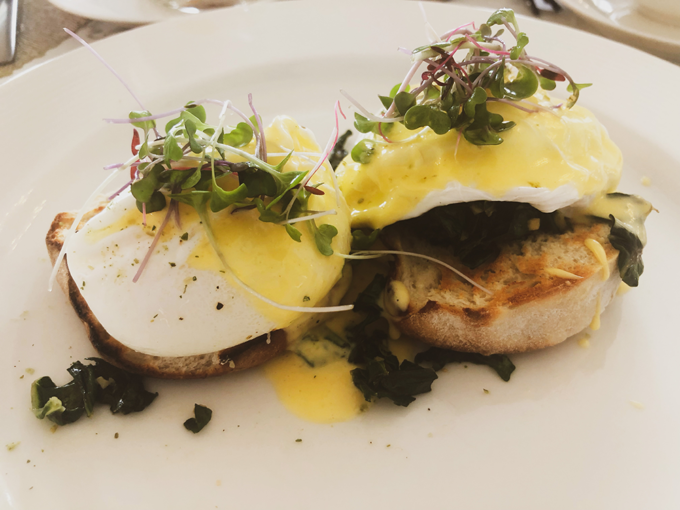 So did the basket of freshly made croissants from the kitchen. Which arrived prior to our hot meals. Richard said it was "the best croissant he has ever tasted". As foodies, we aren't easily won over so 5 stars for the breakfast!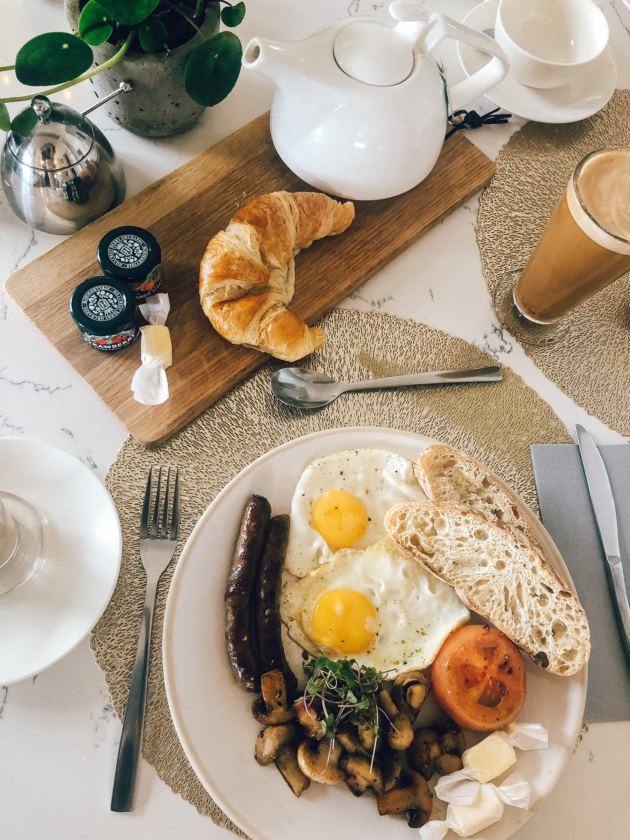 Oh, Cape Town and its unpredictable weather…
Aside from being placed in a different room albeit still a lovely one. We had hoped for one of the rooms with more of a view of the mountain and its lush gardens. Which mind you, boast two pools! 
So the other thing which did not go at all according to plan was making use of these pools. 
I'd planned the weather report and packed my bikinis accordingly. Yet the day which was supposed to be a divine wind-free 28 degrees turned into a miserably icy cold one. It was below 20 degrees and overcast misty with splatterings of rain here and there. So no pool time for me!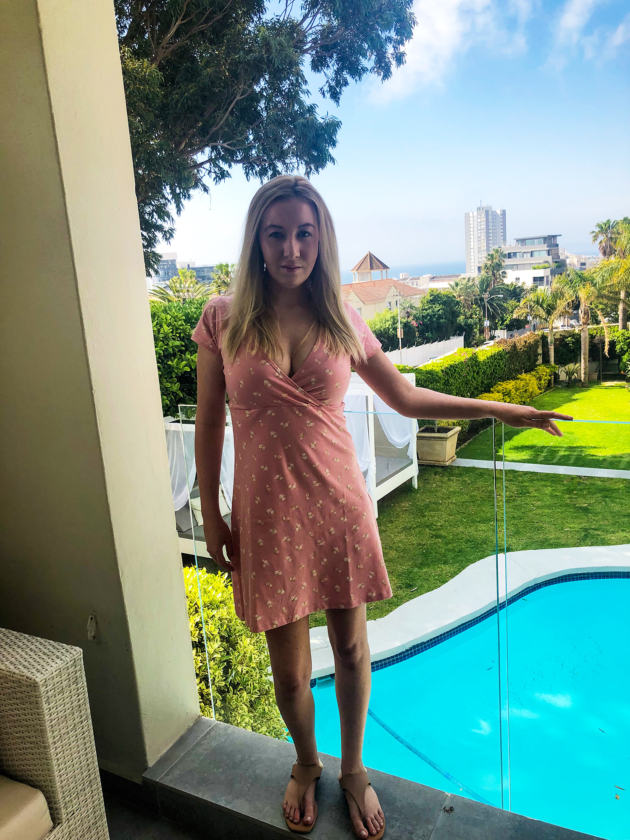 It was truly unfortunate since not only did the pools look incredibly inviting. Especially with their vibrant hues, even against the grey skies. I had such an urge to curl up in one of the cabanas. To disengage for a while by catching up on a few chapters of the current book I'm reading. It was regrettably another missed opportunity. We will certainly be back though!
The Clarendon Fresnaye certainly surprised me. It is so rare to be able to "escape" right in the middle of a city like Cape Town and still be in proximity to everything with no qualm at all.