In January I tried the Azure Vegan Tasting Menu and was blown away. This is fine-dining perfection and I still dream about some of the dishes. Honestly, I cannot wait to go back. Executive Chef, Christo Pretorius has created a masterpiece of a tasting menu with these dishes.
The Taste of Nature Vegan Tasting Menu is R475 per person and should you wish to do the wine pairing, as we did, it's an additional R250. It is definitely worth the splurge as the wine pairing really complements each dish perfectly.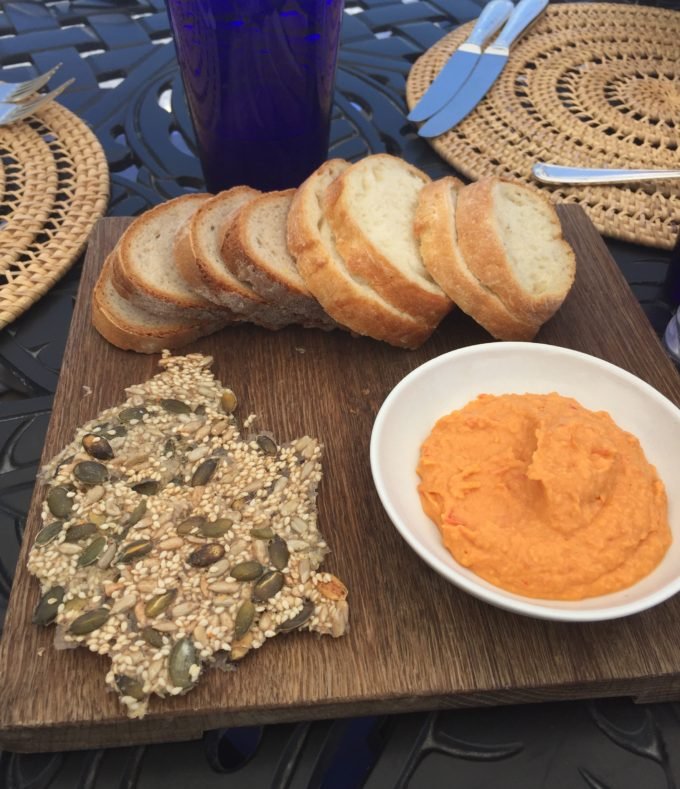 Fresh bread and crackers served with homemade red pepper hummus. It's always surprising to see how many places serve non-vegan bread at the beginning of a meal even after you've specified several times that you are vegan. The service and thought that goes into the food prep at Azure at the 12 Apostles is exceptional though and every morsel was vegan.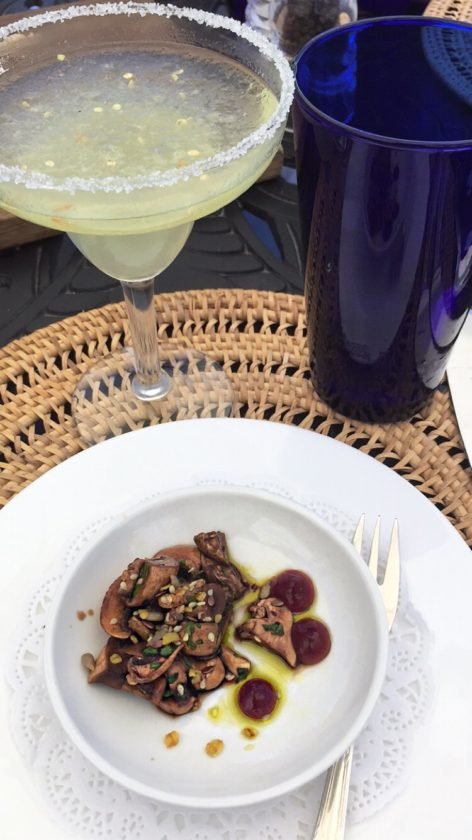 The amuse bouche certainly did excite my palate and with the combination of delicious flavours we all knew we were in for a treat. Taste of Nature is a four-course meal and the first dish was the "Cape Malay Cauliflower"- roast cauliflower and Malay salad with apple confit, burnt apple puree, curried apple and walnut chutney, oat granola and pickled sultanas. What a flavour combination, spicy and comforting with a beautiful play on texture.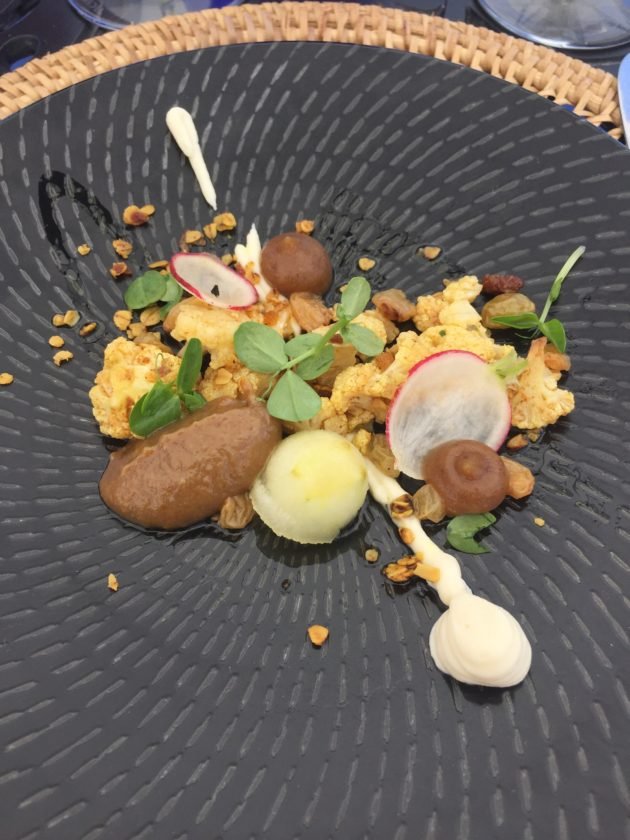 Popcorn "Mielie pap" was up next with charred corn salad, puffed corn, coconut & corn custard, coconut cream mielie meal, green onion oil and toasted coconut flakes.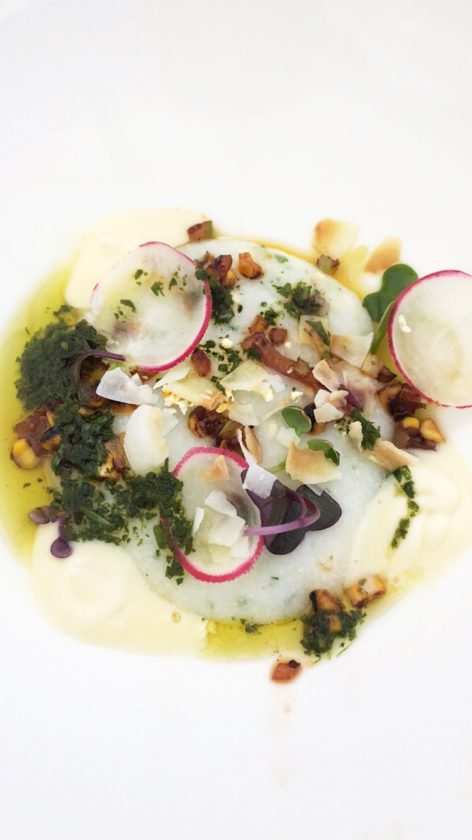 Every dish was superb, there is no arguing that. I ate this in January and cannot wait to go back. It's really one of the best meals I've eaten and I don't say that lightly. The two standout dishes were the next two. The main and dessert.
Roast Butternut Tofu with roast butternut puree, compressed butternut, raw butternut salad, baby leeks, wilted spinach, chunky herb oil and pearl barley puffs. I honestly didn't expect a humble butternut based dish to be so inventive. Every mouthful was a joy to eat.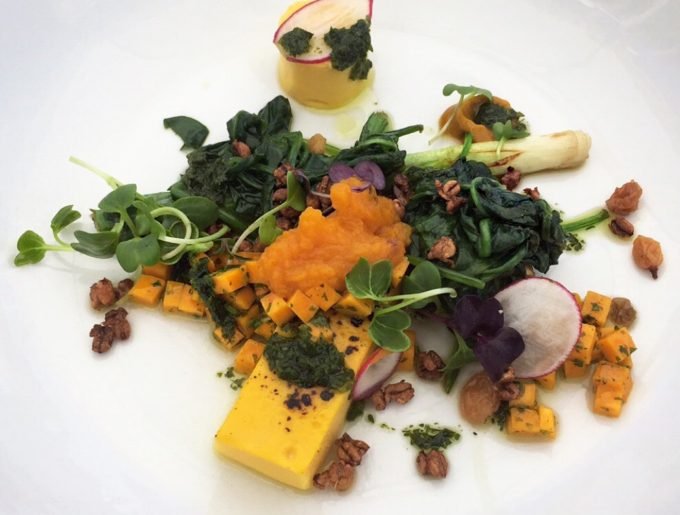 I am not a sweet-tooth and prefer "fresh" desserts so when I spotted Caramelised Pineapple it sounded like the ideal tangy ending to a great meal.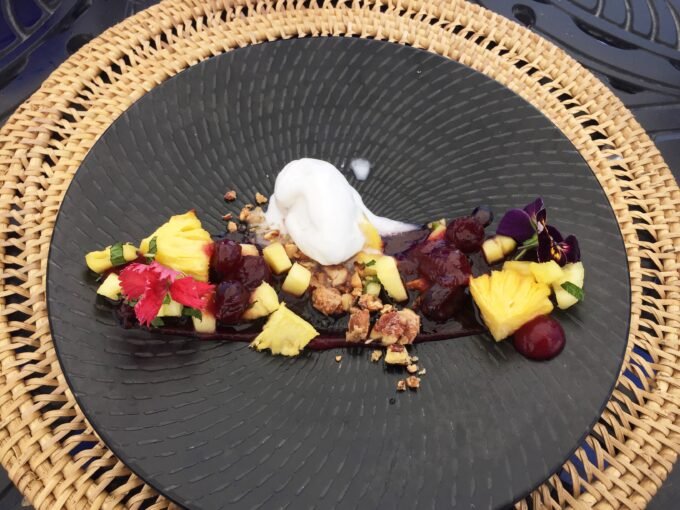 I did not expect a dessert that impressed everyone at the table so much that when we talk about this meal, the dessert is raved about to anyone. Even if you are an omni, order this Vegan Tasting Menu. You will not be disappointed.
The dessert consists of compressed pineapple, pina colada sorbet, caramelised nuts, forest berry compote, strawberry & mint salad. Sheer perfection!
Disclosure Ranking: 1