To experience an overnight stay at The 12 Apostles has been on my bucket list for years and while I wasn't fortunate to stay over, I was fortunate enough to try out both their vegan dining options recently.
Let's start with their latest offering- A fully vegan High Tea by the Sea. When one envisions high tea… warm scones, decadent chocolate cake and delicate sandwiches come to mind. If you are vegan then you'll be happy to know the 12 Apostles vegan high tea offers all that and more. You won't be left yearning for traditional indulgences. At R375 per person, the high tea is served daily between 10 am and 4 pm.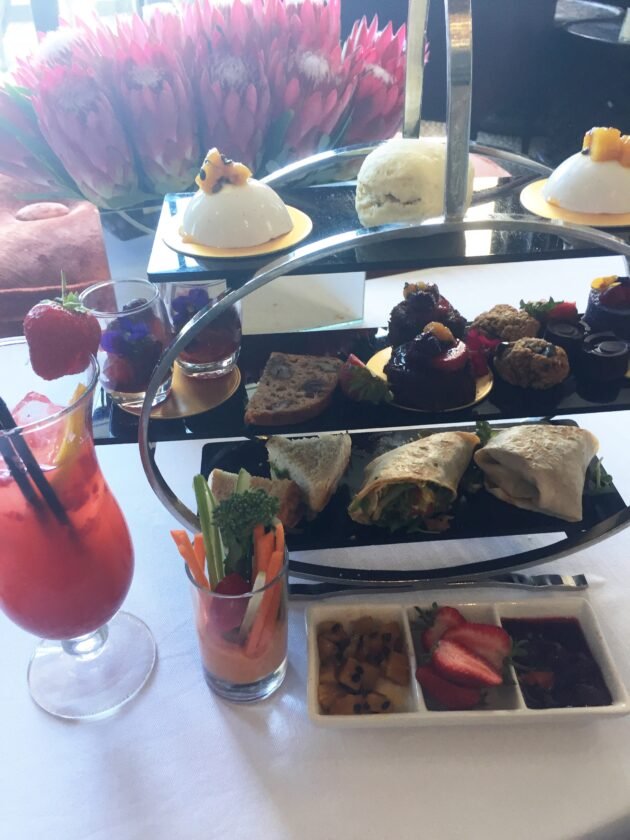 You can choose any hot beverage from the menu like coffee (Yes they offer both soy and almond milk) and Ceylon tea. Or perhaps you wish to select one of the teas from the more exotic selection.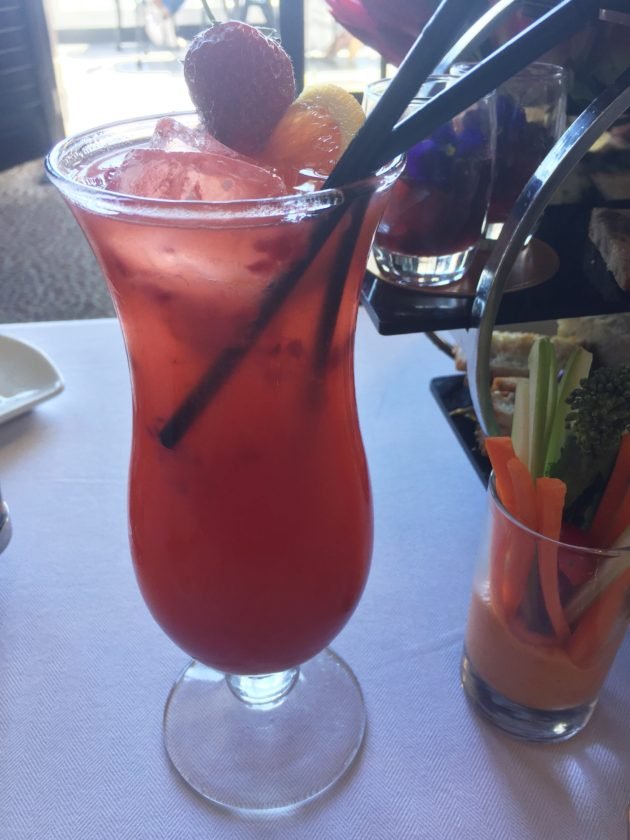 In this summer heat I was happy to learn that they can turn any of the teas into an iced tea and chose a "Berries and Orange sencha green tea" which arrived looking like a beautiful cocktail and tasted so amazing that I ended up ordering a second.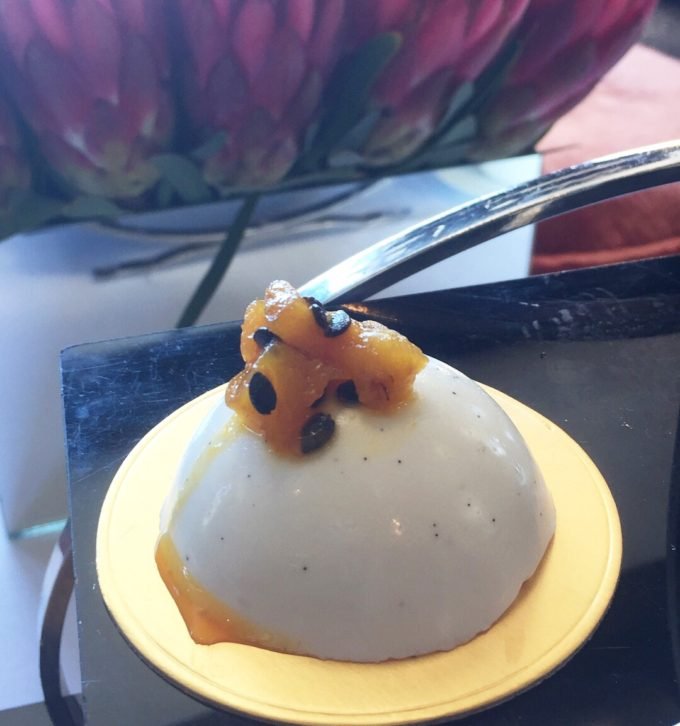 The high tea itself earns 5 out of 5 and the granadilla panna cotta and raspberry coulis chocolate cake stood out the most to me. The savoury options were incredibly satisfying too. I particularly enjoyed the sourdough basil pesto and gherkin sandwich.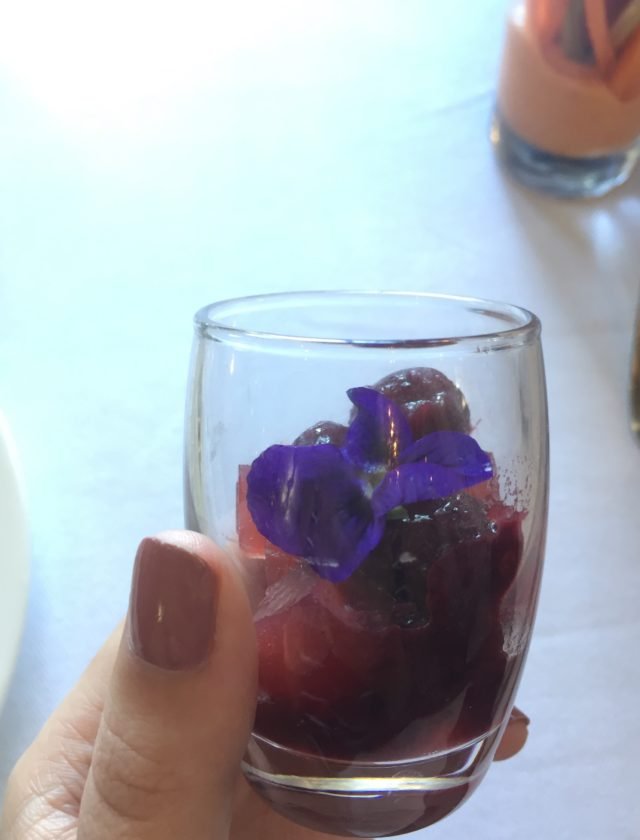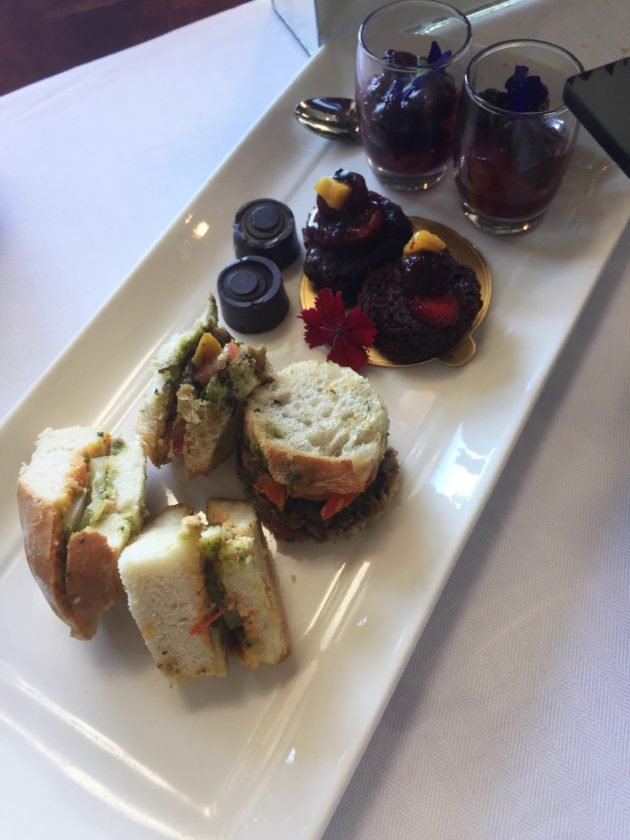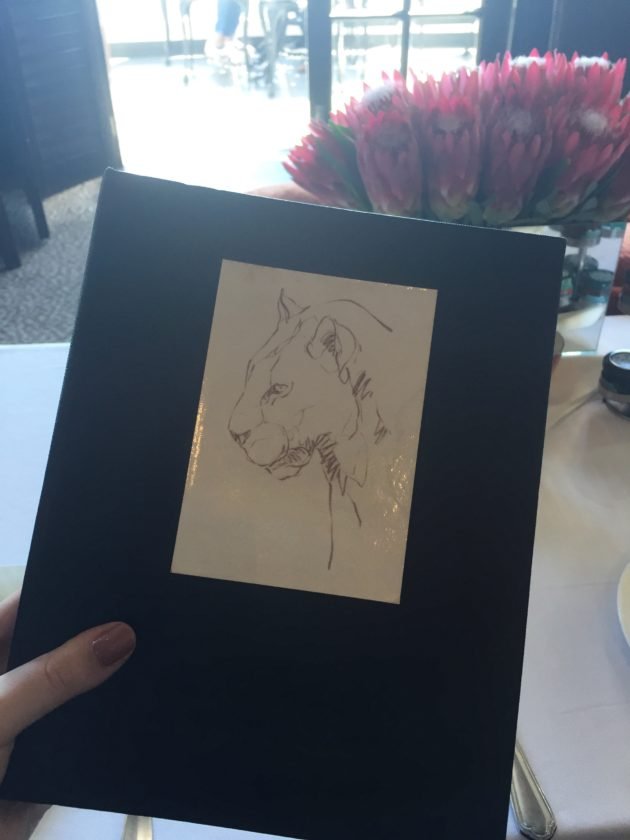 The relaxed, elegant atmosphere and stunning view from the Leopards Bar make it the perfect place to indulge in a delicious high tea.
Disclosure Ranking: 2