As I'm slowly transitioning away from dairy and fish I'm discovering how easy it is to find vegan versions of my favourite dishes. Especially here in Cape Town. Anybody who knows me, knows I LOVE pizza. Like I am seriously addicted to it, I eat pizza probably at least twice, maybe three times a week.
Pizza is generally an easy dish to turn vegan, simply don't add the cheese but then it tends to lose much of the fun and flavour. In saying that Massimo's in Hout Bay knows how to make exceptional pizzas, whether you are omni or vegan you won't be disappointed. They are arguably the best pizzas in Cape Town.
I adore the Vegan Quattro pizza which has baby spinach, pine nuts, roasted garlic, mushrooms and balsamic reduction. You can always add vegan mozzarella but the flavour combo is so good that it's not even needed. The Uno with roasted veggies, artichokes and olives is divine with the vegan mozzarella is you are craving something more "cheesy". If you are avo-obsessed then the Tre pizza with chilli, capers and avo is for you!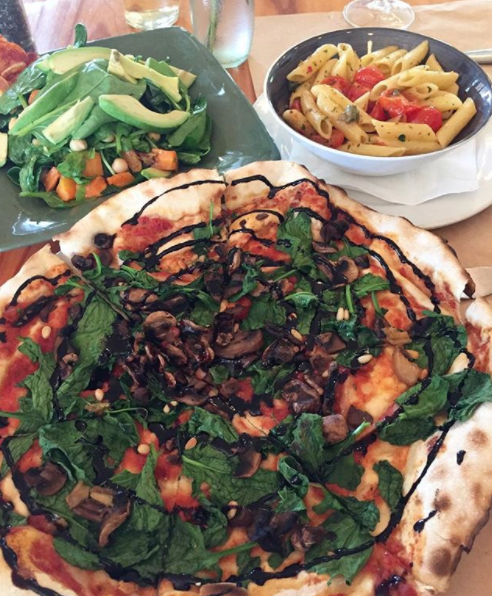 Massimo's has an extensive vegan menu with authentic Italian pastas and innovative salads. Do go for their "3 tapas for R100" special while you decide on mains. The spuntini tapas are all delicious. I could happily survive on their green beans which are pan-fried with crunchy garlic breadcrumbs and chilli. The Vegan caprese is another perfect side. It's so close to the real deal and is great for when you want something light to start off with.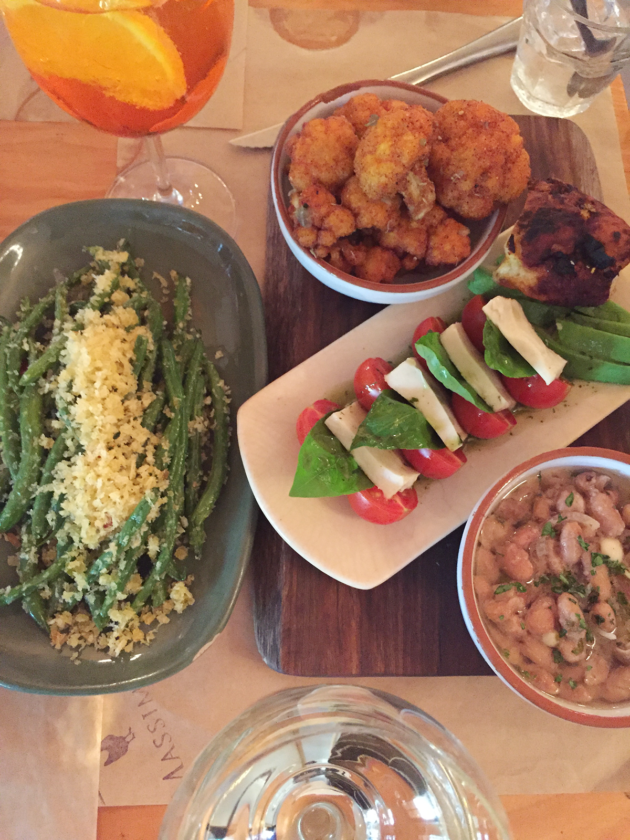 They also have a a chocolate "ice-cream" for dessert and you can pick a sauce to accompany it. Everyone I know seems to go for the raspberry option.
An extra touch is the selection of wines that are vegan are also listed on the menu. They will even ensure your cocktail is vegan. Once we checked if the Aperol Spritz was and the waitress said she would check. She went the extra mile by asking the manager to check online and when then even opened a bottle of Miss Molly (which is vegan) specially for us as the usual sparkling wine they make it with isn't vegan.

Not once does dining there as a vegan feel like a hassle, the welcoming Italian hospitality translates all through the restaurant and it's food.