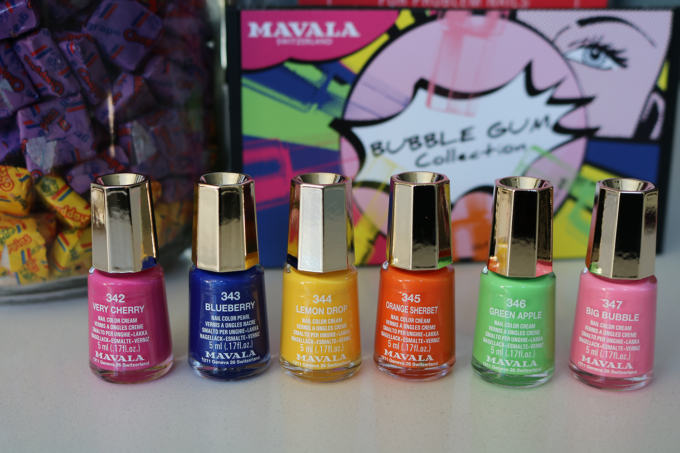 Big bubble fun with Chappies bubblegum, gives you flavour and fun, lots of colours to choose from. Yes, that is what popped into my head when this press drop arrived. The new Mavala Bubble Gum Collection.
Bright and playful with plenty of colour. Being rather boring these days when it comes to my nails I was super hesitant but once applying the formulas and handing out the daring green and yellow shades to friends with better-suited skin tones to those shades, I actually love this collection.
It is out-there and intense but it still has that quality formula that one thinks of when using Mavala.
342 Wild Cherry- A vibrant, beautiful bright pink
343 Blueberry- A dark sophisticated blue hue
344 Lemon Drop- A gorgeous, vivacious yellow shade great for darker skin tones
345 Orange Sorbet- Is summer here yet? Because this shade is perfect for one's toes amongst the sand
346 Green Apple- Are you daring and fun? Then this will be your match
347 Big Bubble- And Ch*ppies bubble gum, brings you flavour and fun…A pretty and flirty soft pink shade
The collection is available at Dischem stores for R87 each.
Disclosure Ranking: 2