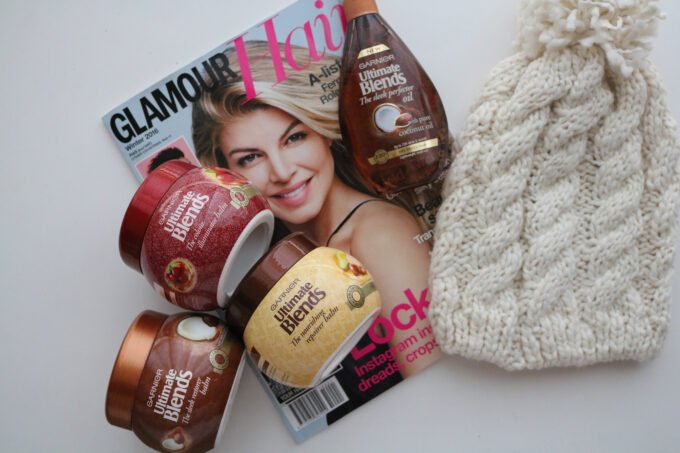 Winter tends to take a toll on one's hair and strip it of its natural moisture which leads to dull and frizzy locks. I've been playing around with the Garnier Ultimate Blends masques the past few weeks and have found they are a great at-home treatment to restore some nourishment. A regular in-salon treatment is still important to maintain strong healthy hair especially if you colour it but the Garnier masques do help make a difference overall.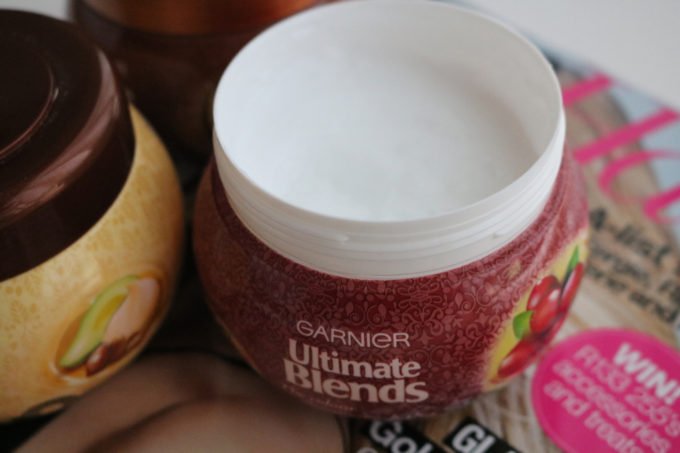 What I love about this range is that there is an option for every type of hair whether your hair is coarse and dry or weak and frizzy there is something for you. The Colour Illuminator works really well with my fine but thick colour-treated hair. It helps to keep my golden strands shiny and looking salon fresh weeks after colouring. I'm also very fond of the Garnier Ultimate Blends Colour Illuminator shampoo and conditioner so naturally this masque works best for me. The Colour Illuminator contains Cranberry and Argan oil and retails for R69,95.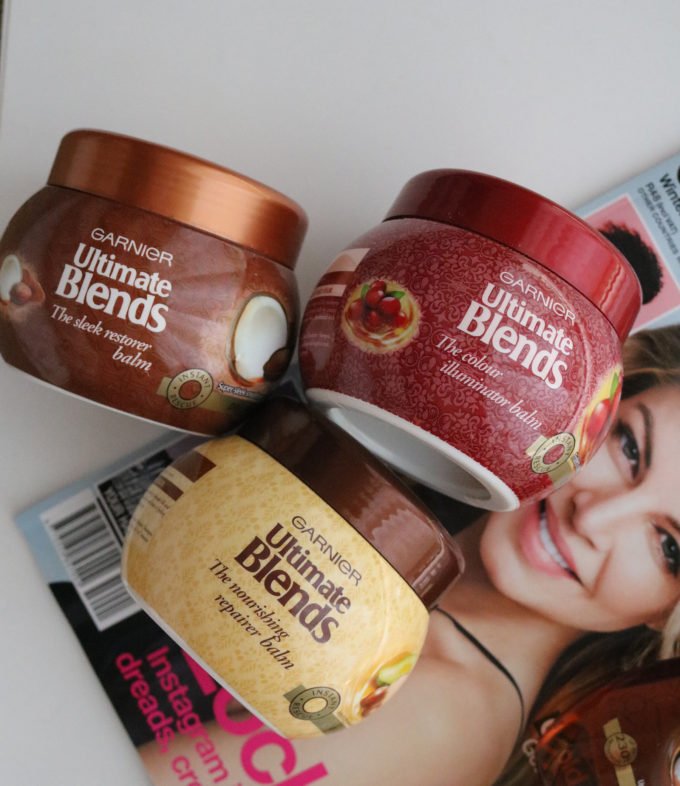 Also in the range is the Strength Restorer Honey Treasures Mask (R69,95) which I'll be featuring in a separate Honey Treasures review, The Nourishing Repairer with Avocado and Shea Butter (R69,95) The Sleek Perfector with Coconut Oil and Cocoa Butter (R69,95).
The Sleek Restorer is fantastic for frizzy hair and tames fly-aways without weighing down ones hair. I like to use this just after I've dyed my hair when it is most fragile and tends to have more frizz.
Also worth a mention is the Sleek Perfector Coconut Oil and Cocoa Butter oil spray R149,95 for 150ml. Which smells like summer in a bottle and a little bit works wonders on dry hair. It is great to use after styling to add a bit more shine and moisture but has an added heat protectant factor so if you are using a heat styling tool such as a straightener then apply to damp hair for extra protection.