I was recently up in Johannesburg for the launch of the Garnier Ultimate Blends range. I've since been using the range and am really excited to see that it is finally in store. In fact, it even forms part of Clicks 3-for-the-price-of-2 deal. As if the range isn't a total bargain already retailing at only R39,95 for 200ml and R59,95 for 400ml.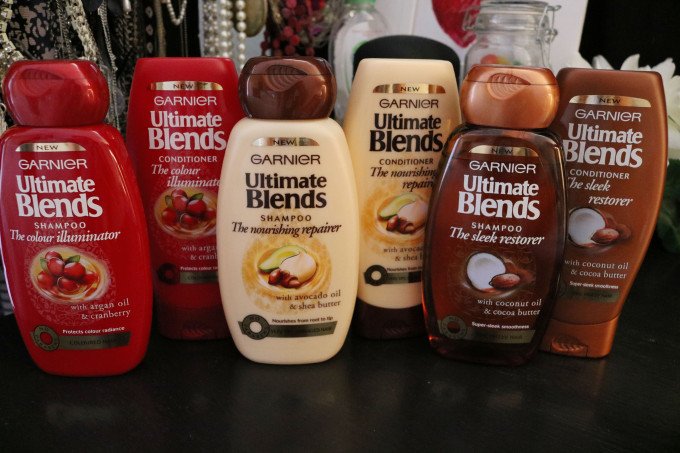 I received three ranges out of the five available. The five signature blends are each created with two complementary restorative ingredients. The two blends I've yet to try are Honey Treasures and 5 Blends. I am very keen to test out the Ultimate Blends 5 Blends which had the most divine fragrance with Green Tea and Lemon Verbena.
My absolute favourite blend that I've tried would have to be the Ultimate Blends Colour Illuminator which contains Argan Oil and Cranberry. It is designed for those with colour treated hair. Since using it on a regular basis my hair feels so much softer and looks glossier too. I have received numerous compliments including one friend who asked what shampoo I had been using and before I even had a chance respond, she remarked "Although I am sure it's some crazy expensive brand", I was delighted to tell her in fact it's Garnier and under R40!
I have tested out the other two blends but found them to be more suited to drier hair than my own and use the Ultimate Blends Sleek Restorer as more of treatment than on a daily basis. The Sleek Restorer is a lightweight blend of coconut oil and cocoa butter and is ideal for those with dry, frizzy hair.
Finally we have the Ultimate Blends Nourishing Repairer which is a deeply moisturising blend of Avocado oil and Shea Butter. This is definitely for those with coarse, extremely dry hair.