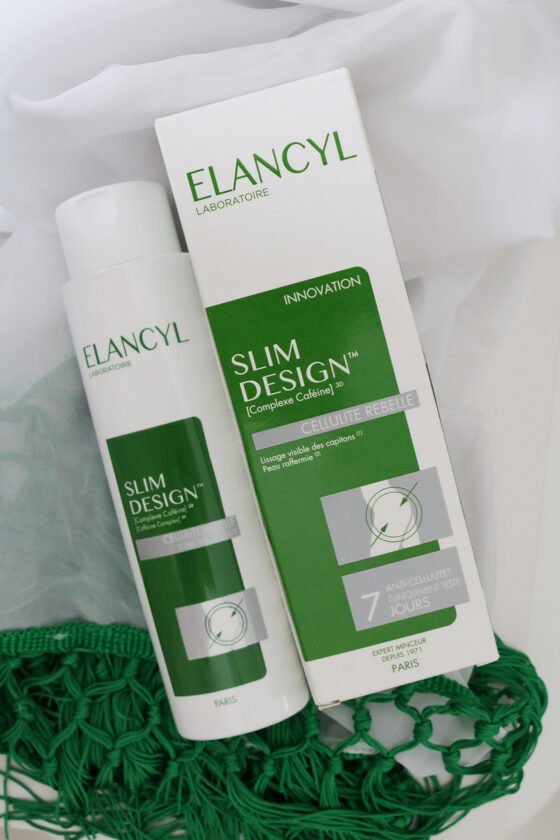 I know that there are quite a few skeptics out there when it comes to anti-cellulite products but I've found quite a few that actually do make a difference. Whether it's from the extra massaging and attention to the area or the cream itself is up to you but I have seen results with some and that is why I share them on here. There are currently three I use in rotation. The Clarins Body Lift Cellulite Control which has been amazing for firming up my arms especially. Optiphi Cellulite Therapy (Review coming soon) this one works for the fine dimples I had above my knees. And finally the full Elancyl system which helps with the dimples on the booty. I also love using the shower gel and massage glove in the shower. This increases blood flow and lymph drainage and makes a major difference all over.
Elancyl have now launched a new cream called Slim-Design (R395) which promises to firm the skin and reduce the appearance of even stubborn cellulite. It uses a 3-stage revolution against cellulite: [Caffeine Complex] 3D is the fruit of 10 years of research, and contains an original combination of exceptional actives. I love the scent and sensation on the skin. It really hydrates as well and thanks to the light reflecting pigments which create an instant optical smoothing effect your skin also looks great once applied. I did see some improvement in the cellulite but I have also been exercising more which helps. The main difference I've noticed is that this helps with water retention and I especially love using it on my stomach.
To learn more about the product and watch the videos, featuring some of your favourite bloggers as well as the face of Elancyl Jeannie D, visit Rubybox.