Davines Hair Refresher Review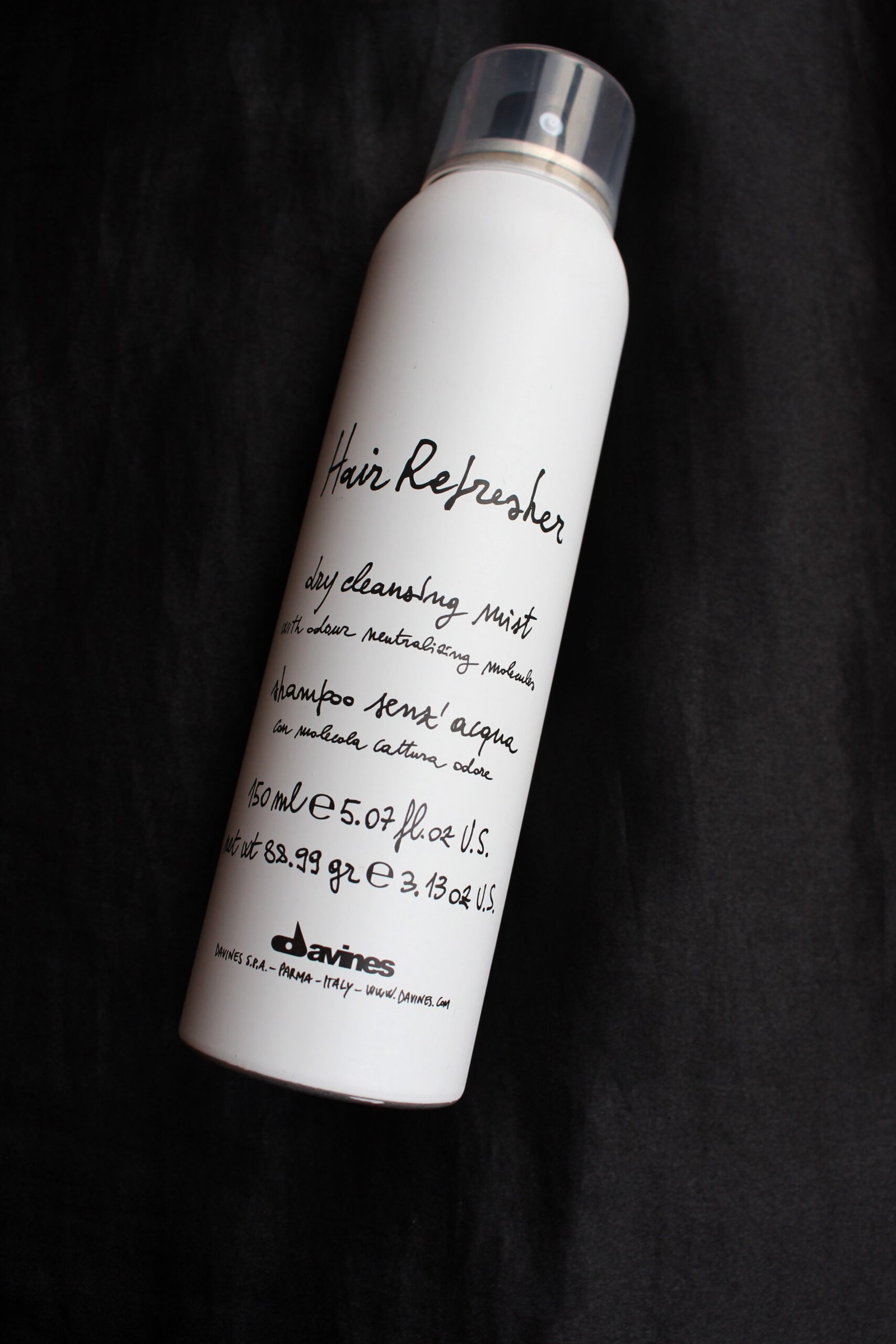 I will admit come winter time I am a little more slack with my beauty routine. Who really wants to wash their hair as often as you would in summer. I find myself instead reaching for dry shampoos on my lazy days. I will always have a soft spot for Batiste Dry Shampoo but my heart (and head) have been won over by Davines Hair Refresher.
It is truly amazing. My problem with Dry Shampoos is that while at first they may provide extra volume by the end of the day ones hair feels weighed down and lack luster. This is definitely not the case with Davines Hair Refresher. Hair feels and looks cleaner, grease is eliminated and there is no residue left over whatsoever. Davines Hair Refresher has a gentle formula that is made from rice starch, lemongrass oil and extracts of Lemon and Yuzu meaning the scent is pleasant too and smells clean but isn't too strong that it is overbearing. In fact it is exactly what you would expect freshly washed hair to smell like. Delicately scented and clean. It is however, pricey. At R260 for 150ml it is quite pricey for a dry shampoo but with all the benefits including an added shine factor it is well worth it especially for those with sensitive scalps. Available from Carlton SA stores.