I received this kit from TanOrganic to try out last month and am only getting around to reviewing it now. Bad blogger I know. I promise more posts per week from next week including some outfit/fashion posts.
TanOrganic is the world's first and only Eco-Certified self-tanning brand. Did you know up to 64% of what we apply to our skin can be absorbed into our bloodstream meaning if you are pedantic about putting organic foods into your body then you should also be as disciplined with what you put onto it to get the best benefits? Tan Organic is also free from all the other baddies. From start to finish this is an eco-conscious brand, not only are they eco-certified but are also ethically made, Environmentally Friendly & PETA-approved. It is an Aloe Vera-based formula and contains no synthetic ingredients at all, no parabens, colours or fragrances. That in itself is interesting since most other self-tanning brands are loaded with fragrances to mask any unpleasant odours. I was very pleased with Tan Organic's scent, it wasn't strong and didn't smell at all like the typical tell-tale self-tan scent.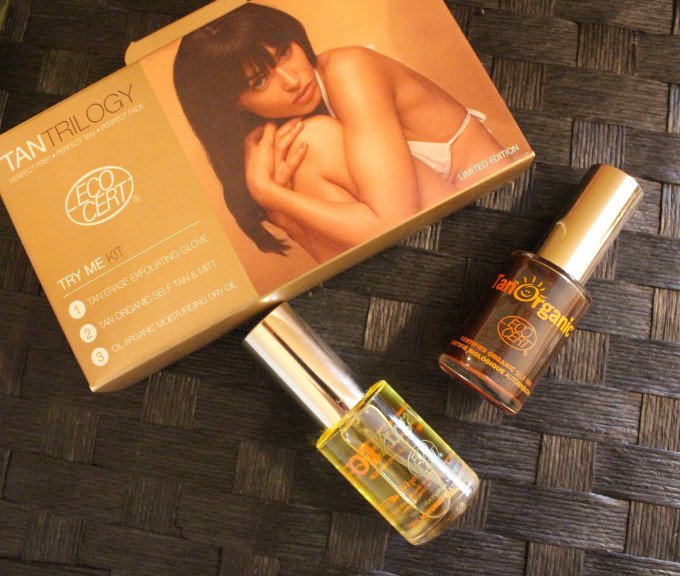 I received the Try Me kit which consists of the self tan itself (R119 for 30ml, R419 for full size), the Oil Arganic (R149 for 30ml, R599 for full size), the tanning mitt (R159) for easy application and the Tan Erase Exfoliating Glove (R239). When it comes to self-tanning we have all heard just how vital sufficient exfoliation is prior to tanning so the kit was a welcome surprise. It did its job and left my skin free from any dead skin cells meaning application should come out more even. With the self-tan itself they highlight numerous times that less is more and only a small amount is required as the tan develops over a period of 8 hours (best to do it just before bedtime). Spritz the self-tan onto the tanning mitt and gently pat on, I prefer to pat but gentle circular rubbing works to. The organic is to be applied as a daily moisturiser afterwards to prolong the tan and ensure an even fade. It is a multi-purpose dry oil containing a unique blend of Argan oil, Borage oil, Rose hip oil, Macadamia oil, Orange Peel oil, Jojoba oil, Hemp seed oil and Sweet Almond oil. It leaves skin silky soft and is great for stretch marks.
Overall I am incredibly impressed with the results each and every time. The colour is even and looks natural, the lack of a smell is also very appealing and my skin has felt more hydrated since using it. It does however fade fairly fast (or maybe I exfoliate too much in Winter) so regular re-application is required.