I recently received the two latest scents available from Batiste. I am pretty sure that everyone has heard of Batiste before, if you haven't, then all you need to know is that it is the ultimate go-to dry shampoo. Perfect for traveling or when time is short and you need your locks to look and smell fresher and cleaner.
Cherry which already seems to be a firm favourite amongst all those who have tried it is very fruity and girly and has a youthful, playful retro feel to the packaging. The scent is not overly sweet but has more of a menthol cherry fragrance to it.Paisley is described as rich and elegant and while I am not the biggest fan of any paisley pattern I sure do love the scent. It has a warmer, rich spicy scent that almost comes across as a subtle perfume. It doesn't stand out that you have just sprayed something over your hair to make it smell better instead it is more subtle and will blend into any warmer perfume you may be wearing in winter time.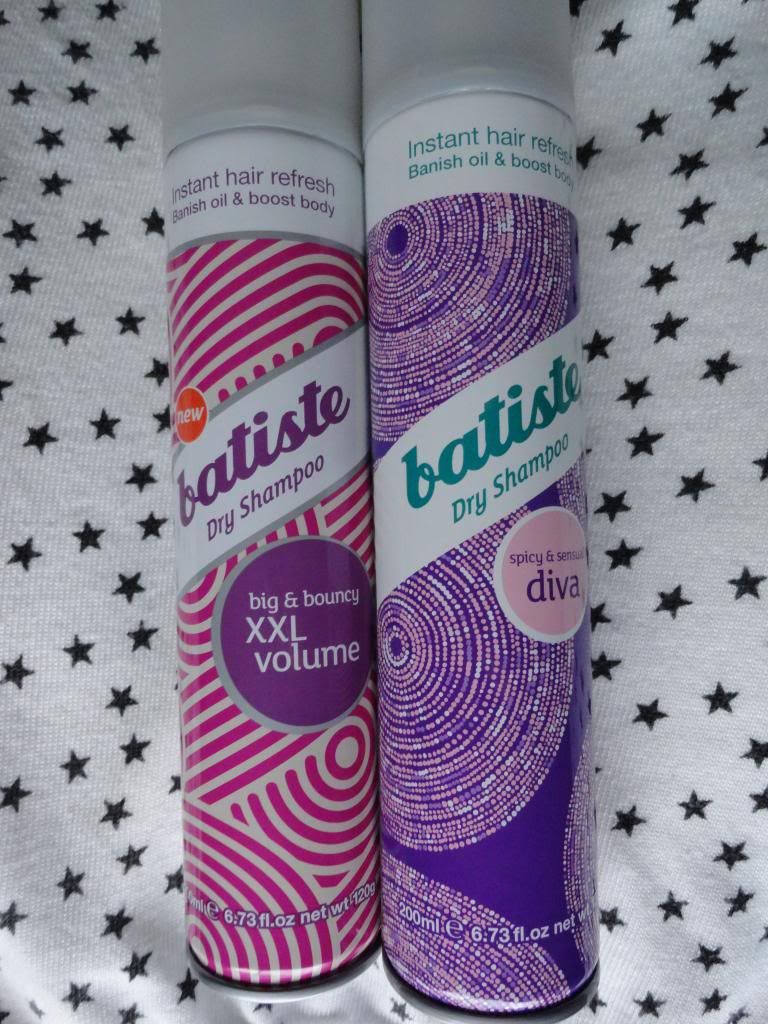 I also received samples of the XXL Volume variant which I am crazy about. Besides refreshing ones hair, Batiste is also great for providing some extra body and I sometimes use it on clean hair for that added bounce. I love that they offer a specific variant which boosts ones hair even further. I use it after I have created curls or waves for added volume and it also very handy to use the following day to put some life back into flattened waves. The fragrance has that divine salon shampoo type of scent which is another plus for me.Diva is quite similar to Paisley in that it is more on the spicy side. I liked it but it wasn't my favourite, I prefer Paisley for that slightly more subtle element. As you can tell subtlety is a big factor for me.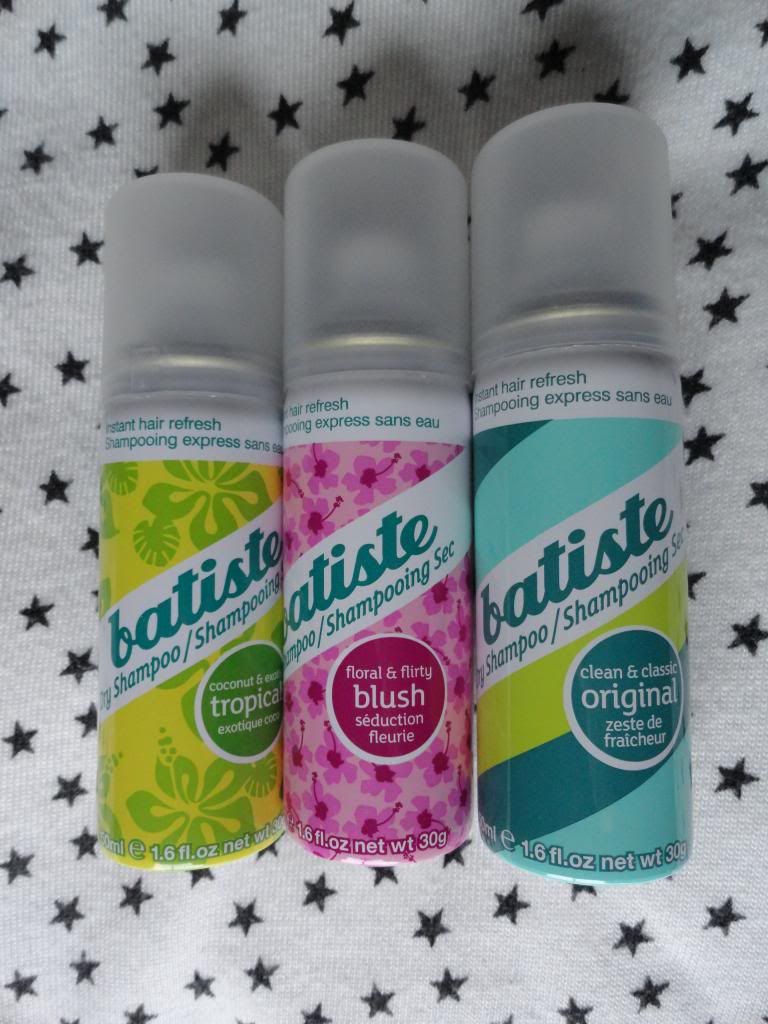 I also received some of the Mini's which are ideal for popping in ones handbag and if you plan on going on a road trip anytime soon then be sure to include these. Tropical is basically a pina coloda for your hair, a super strong coconut scent that I would prefer to use in a hotter climate or in summer as it has that holiday feel to it. Blush is my firm favourite, floral but not intense. It reminds me a lot of the scent Redken's blue range has and gives off a fresh just-been-to-the-salon silky locks feel. I love how clean it smells and I always carry one of these around in my handbag.
Finally we have original which is classic and clean, it doesn't interfere with any fragrance you may be wearing and it does its job perfectly.
As I have blonde hair I cannot comment on whether or not any white residue may be visible on brunette hair when using this range but I do know that they offer variants designed for darker hair. I love Batiste for providing added volume and it does help with any greasy roots. If my hair is really not looking its best and I am in a rush then I will tie it up into a top knot or even a pony tail and spritz the dry shampoo around the roots. One tip I do have is try to spray your hair no closer then 20cm otherwise some white residue may be visible in that specific area. Another plus with this range is their price point…. For 200ml they are R59.99 and for the Mini's which are 50ml they are R34.99. Available at Clicks stores.
*Products gifted for possible review purposes