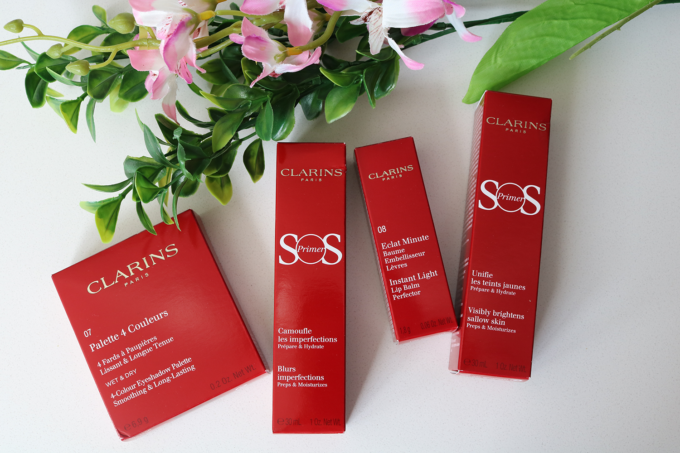 The beautiful Clarins Healthy Spring collection arrived on my desk and I was delighted to see that they had included two of the new SOS Primers. I've heard so many great things about them.
However, shall we start with the Lovely Rose Eyeshadow Palette (R510) that is undeniably "lovely" the soft pink hues with one darker shade makes this the ideal everyday palette.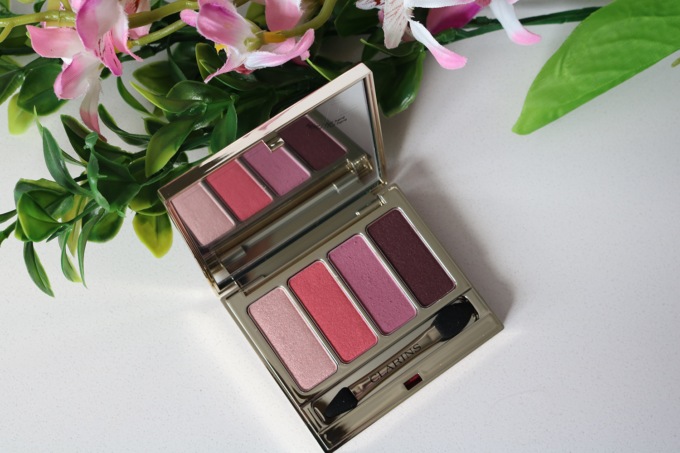 Whilst swatching I can see they've definitely improved the formula and the colour transfers easily and well-pigmented.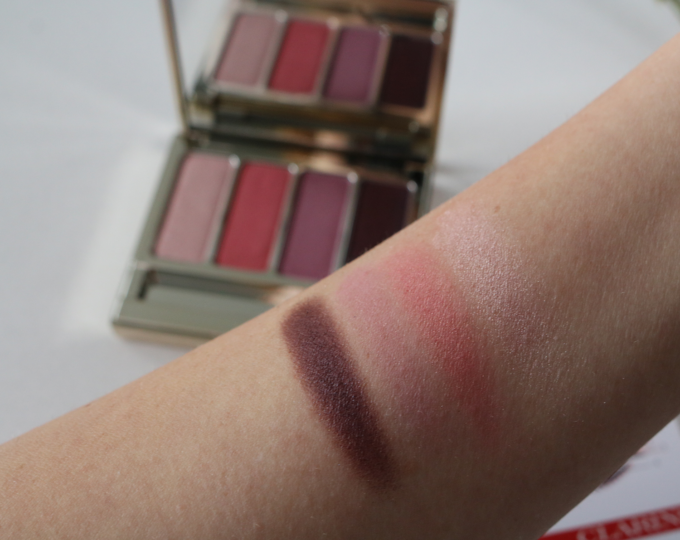 I was surprised by how much I loved the Plum Lip Balm Perfector (R310). I mean at first glance it's another tinted lip balm but this one has just the right amount of colour. Making it easy to wear as is or under a lipstick.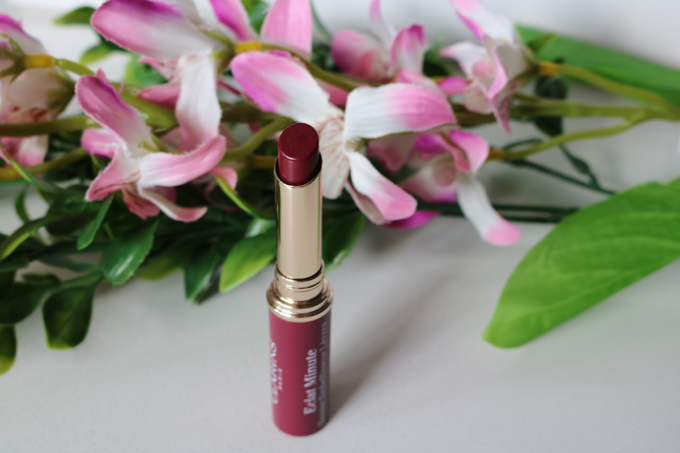 The scent is incredible and it's very moisturising. I don't know about you but for some reason my lips are suffering from dryness immensely this Autumn and this has helped as has the Clarins Limited Edition Daily Energiser Lovely Lip Balm which is currently on special marked down from R240 to R180. I think I need to grab a few while they still available!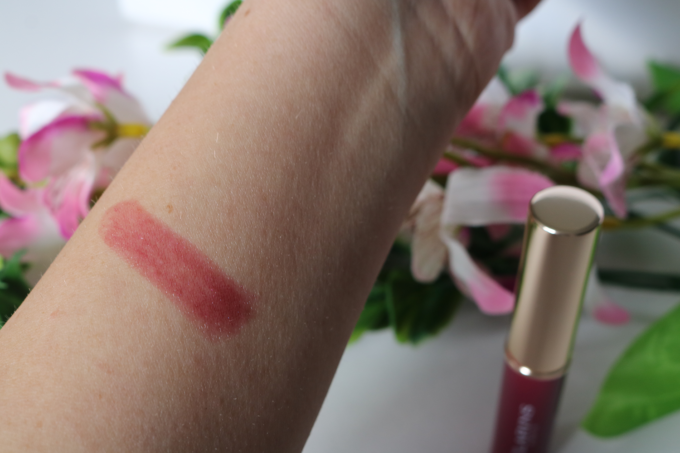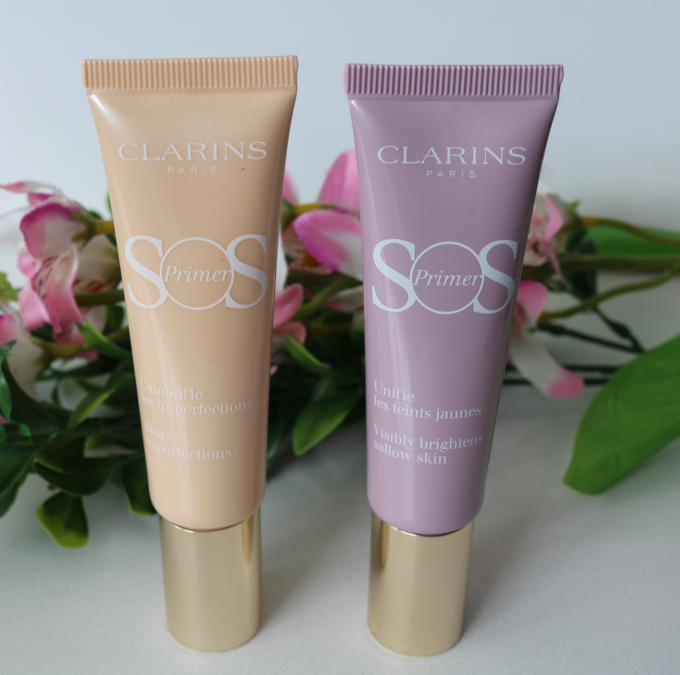 Finally we get to the SOS Primers.
The Clarins SOS Primer Range (R400) consists of 6 primers each to target a specific skin concern:
000 Universal Light: Boosts Radiance
01 Rpse: Minimizes signs of fatgue
02 Peach/Champagne Blurs imperfections and preps and moisturising.
03 Coral: Visibly minimizes dark spots
04 Green: Diminishes redness
05 Lavender: Visibly brightens yellow skin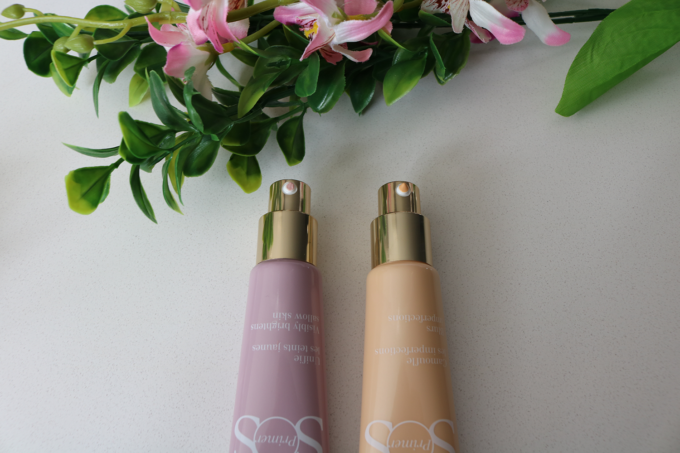 I received 02 which on the SA site is called Peach but overseas and on my tube it's Champagne. None-the-less it's 02 and it helps with imperfections and redness. SOS Primer is a range of colour-correcting complexion primers to suit the needs of each skin tone, following the principles of colour theory.
02 conceals imperfections and evens out skin tone, sets make-up and thanks to the Clarins anti-pollution complex it also protects the skin from environmental damage.
I really like 02 and found that it was perfect for my skin type, the other shade however was definitely not suited to me 05 is Lavender and is designed for sallow skin types. I suffer from redness and am quite fair so my skin is definitely not sallow and I have no "yellowness" or dull brown areas. I feel this would be excellent for darker skin types.
Overall the SOS Primers are incredible and the formula works well. My make-up lasts and lasts but definitely go to a Clarins counter or when purchasing something else online then pick out a sample so that you can match your skins concern 100%.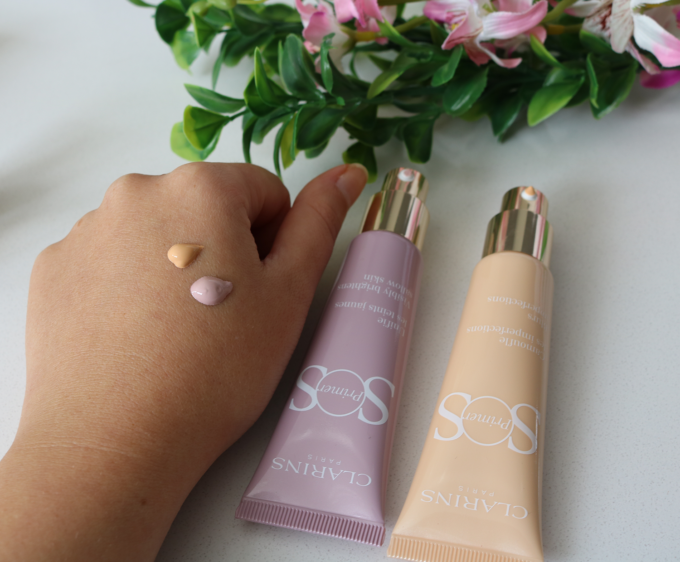 Disclosure Ranking: 2