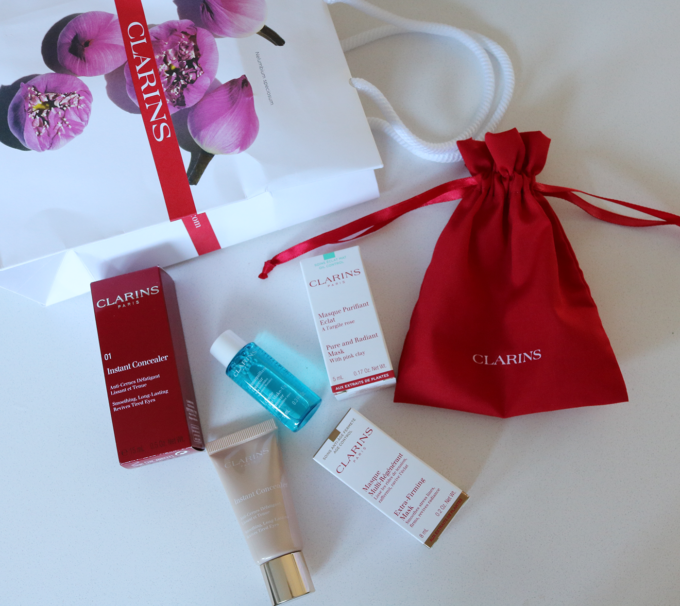 Two things I love Clarins and online shopping! There is just something so exciting about shopping online and then it arriving. It always feels like a present. The Clarins site recently had a little makeover and it's a thing of beauty. Seriously, easy to navigate and so informative.
There is also a section where your pic can feature on the site just by hashtagging #Clarins on your Instagram posts. I really enjoyed my shopping experience and was planning on getting another bottle of the incredible Clarins Double Serum but it wasn't quite payday yet and I chose a concealer instead.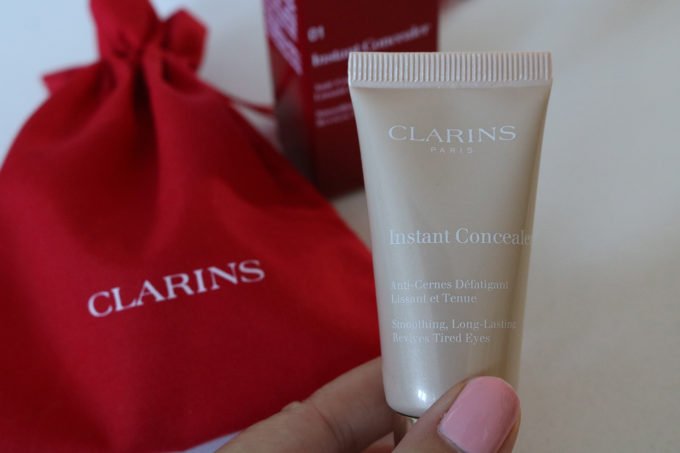 While I regret not getting the Double Serum as mine has just run out I really like the concealer. There are currently four shades which I know isn't ideal but for fairer ladies I was pleased that shade 1 was perfect for me.
The formula is great and covers the dark circles with ease. The best part is how far this little bottle stretching. At R350 for 15ml it is actually great value for money especially from a luxury brand. I honestly find that as far as quality and price is concerned Clarins is one of the best.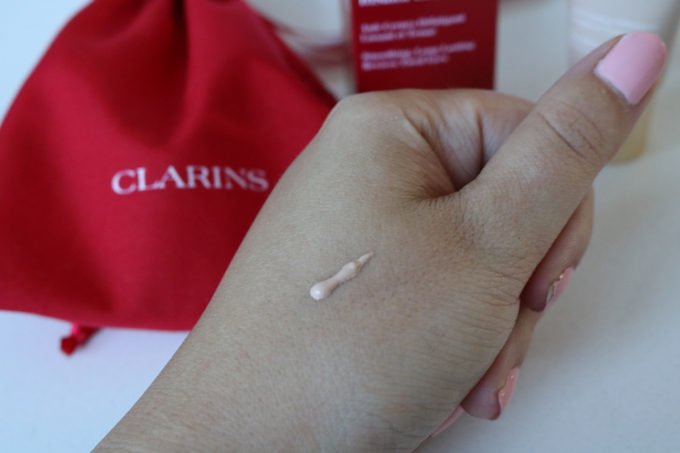 This amount is actually WAY too much and because the formula spreads so well you really only need a tiny dab and it will cover those dark circles. The right side of my hand is covered and the left isn't.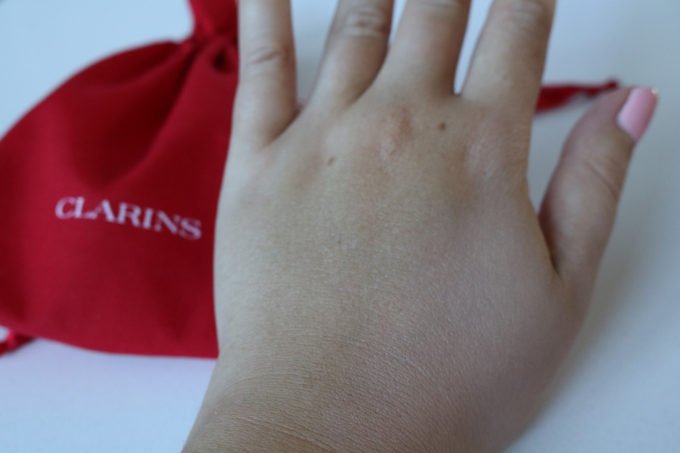 Also probably my favourite part of the Clarins online store is that at checkout you can pick three samples and some are generously sized 10mls.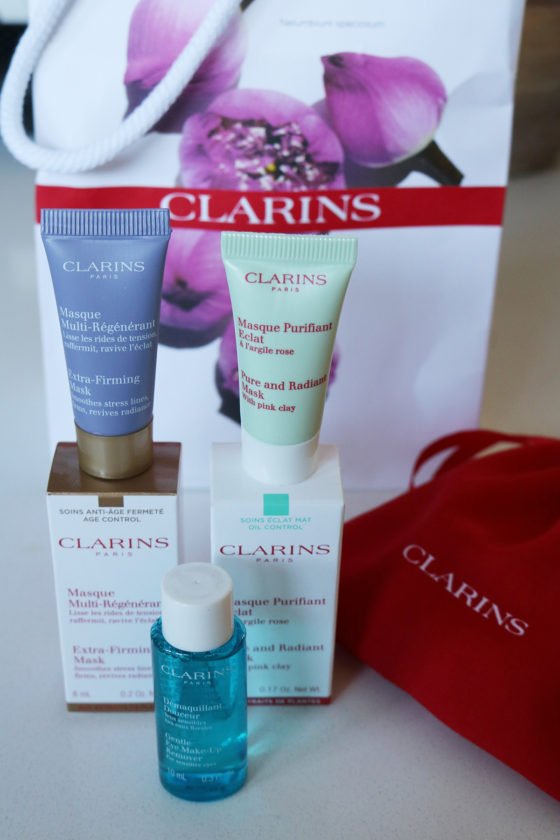 I chose two masks which I'd never tried before, the Extra-Firming Mask which I really liked and the Pure and Radiant mask which I really hated. I know hate is a strong word but my skin didn't like it at all. You get two full uses out of each tube and I gave the rest to a friend with very oily, congested skin and she loved it. This just reiterates why it is so important for brands to hand out samples.
I'm now tempted to buy a full-sized Extra-Firming mask and my friend has already purchased a full sized Pure and Radiant mask. Whereas if I'd just tried the Pure and Radiant I'd have avoided their masks in general.
Also I popped in a makeup remover because this one works excellently and the size is ideal for travelling.
Disclosure Ranking: 2