Winter may be right around the corner but that is never an excuse to skimp on the SPF. I often struggle to find an SPF that is light on the skin and is of good quality, which will actually protect my skin. All too often they feel like a masque and never actually 'sink" into the skin. For sensitive skin my favourite brand remains Piz Buin but as a lighter everyday SPF I have crossed over to Babor and here is why…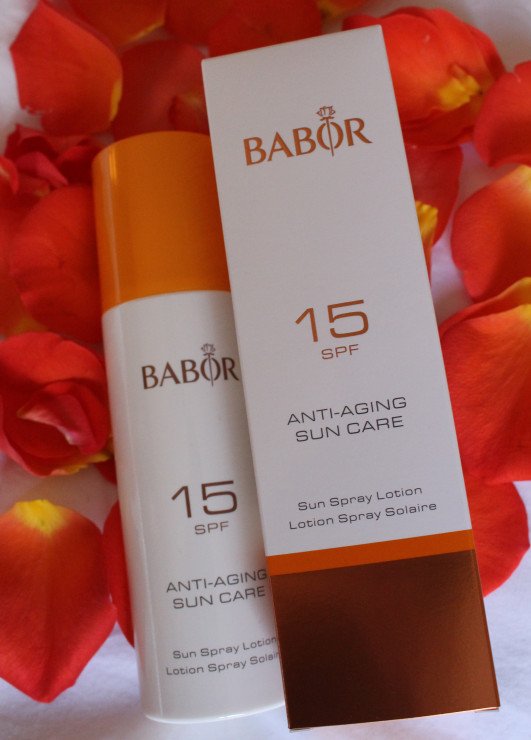 We are all (I hope) aware of the dangers of sun exposure and the effect it has on aging. Even when the sun isn't a blazing 30 degrees outside it is still important to have some form of SPF protection to form a barrier and provide that extra bit of anti-aging. I've been using the Babor Sun Spray Lotion which provides an SPF factor of 15. Now this may not be much and if you are spending a large part of your day outside then definitely go higher. On most working days I am only exposed to the sun for around 15 minutes which means that SPF 15 is sufficient. I also make sure to re-apply should I happen to pop outside later in the day.
The range contains effective UV filters as well as a powerful anti-aging complex.This doubles the protection against harmful UV rays. The anti-aging complex also protects cellular DNA and contains "the potent radical quenchers vitamin E and vitamin C encapsulated in an intelligent spherical carrier. This becomes porous when exposed to UV rays, and activates the vitamins". Additionally it contains an extract of cassia didimobotrya which wraps itself around the cell like a protective mantle.
Sun Spray Lotion SPF15 (200 ml) retails for R490. Other products in the Babor Sun care range include theSun Lotion SPF30, Sun Lotion SPF50, Sun Cream SPF30, Sun Stick SPF50 and an After Sun Lotion.