Just in time for my holiday Piz Buin sent over a bunch of products to ensure my skin is covered from top to toe and bronzed the healthy sunless way. I regularly use these products so while there were no new discoveries, they are still all firm favourites when it comes to protecting my skin.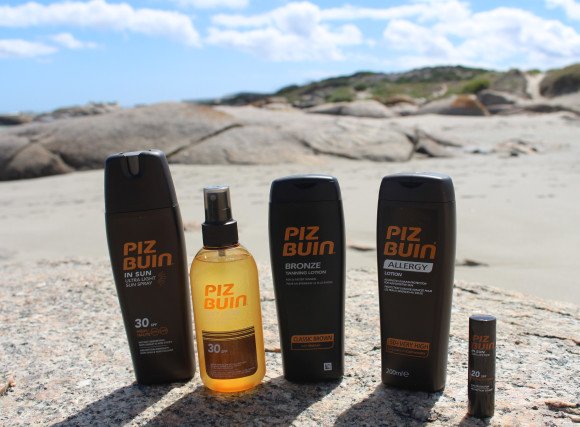 I have previously reviewed the Piz Buin Wet Skin Transparent Spray, Sun Stick and Piz Buin Allergy Spray which you can read over here. As well as in the following video…
Piz Buin Bronze Tanning Lotion is actually the first ever self-tan I used and always guaranteed streak-free tanned legs during the beginning of the summer uniform term at school. You know the time where your pasty legs have to be exposed to mini-skirts and because you are still in school your tan needs to look as natural and even as humanely possible. The smell also isn't too strong and the tan it provides is golden not orange.