The past month has been a total roller-coaster and I think that I am suffering from adrenal fatigue. Even though I am getting more than enough sleep I am still tired all the time and I have found myself reaching for my concealer more often now than ever before. Among a massive pile of goodies which Catrice sent me last month was this delightful duo. Catrice 12H Matt Mousse Makeup in 025 Light Beige 9R89.95) and Catrice All Round Coverstick in 010 Nude(R52,95).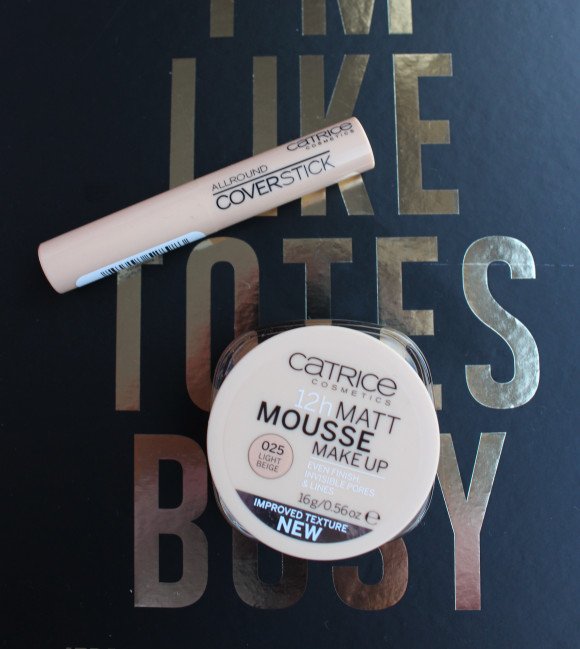 The Catrice All Round Coverstick glides on with ease and provides medium coverage. You can use it under foundation or in-place over problem areas. I have actually been using it to contour with as well and it works perfectly as it doesn't clump and can be blended in quite easily. At R53 it is a total bargain and I'll happily be re-purchasing this one.
Catrice 12H Matt Mousse Makeup is wonderful for light to medium coverage and a flawless-effect finish. It is silky soft and leaves ones skin feeling impossibly soft. I have found that it manages to keep my oily skin shine-free throughout most of the day. I don't know if I would transition fully from liquid foundations to a mousse one but it is nice for days when I want a lighter base.