Soemtimes ones skin just needs a serious pick-me-up. A quick boost! While peels and facials can help quickly but just as effective option is the VICHY Liftactiv Vitamin C Brightening Corrector (R480 for 10ml). It's designed to be used daily for 10 days to deliver fast results and fight fatigue. You know that lovely moment when your colleague says "Oh shame you look tired", well this helps ensure your skin won't take the toll even if you are exhausted inside. Perfect for the heavy workload moments, change of seasons, pollution peak periods, sun-stressed skin and nutritional imbalances.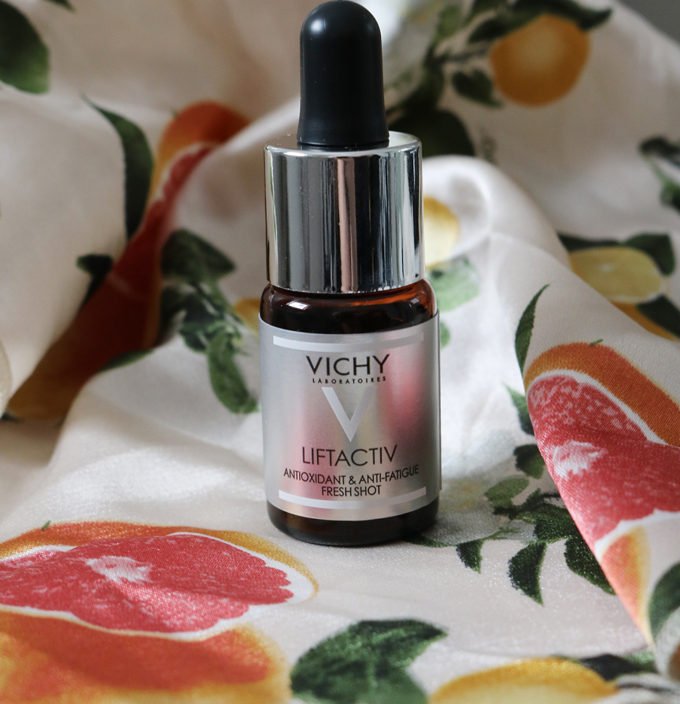 The formula contains powerful actives with 15% pure Vitamin C and 0.1% Hyaluronic Acid. Pure Vitamin C makes skin appear more radiant, is anti-pigmentation, makes skin appear more even and wrinkles less visible. Vitamin C and Hyaluronic acid are the two actives, along with retinol, that you know you will see results from. They are the tri-factor for anti-ageing. For R480 every 3/4 months I also think this is an actual bargain because you do see results. Hyaluronic acid is of course your hydration and plumper. It reduces crows feet wrinkles and improves elasticity.
Apply 4-5 drops (followed by your normal routine) in the mornings, every day for 10 days. The formula is light-weight and absorbs quickly. It's ideal to repeat this 10 day cycle every 3 to 4 months.