This time of the year is an exciting time for most with the count-down to Christmas beginning or perhaps you're simply looking forward to your holiday break. However, it is also a very important time to speak up and have a voice. The 16 Days of Activism for No Violence Against Women and Children is an international awareness-raising campaign and gives a voice to those who don't always have the opportunity to be heard. It takes place every year from 25 November (International Day for the Elimination of Violence Against Women) to 10 December (International Human Rights Day). The period includes Universal Children's Day and World AIDS Day.
There are two campaigns which I give my full support to this year. The first one is the Reeva Steenkamp Foundation's #BluePurpleBlack campaign which aims to create broad-scale awareness around the chronic and devastating issue of abuse, as well as educate society on its different forms. And another charity which is so dear to my heart is The Children's Hospital Trust.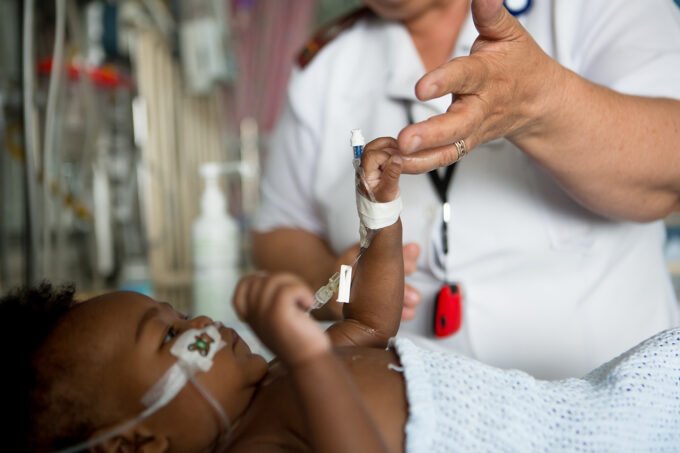 The Children's Hospital Trust raises funds to support the activities of the Red Cross War Memorial Children's Hospital. The Red Cross War Memorial Children's Hospital was built in 1956 and is the only dedicated, specialist children's Hospital in southern Africa managing 250 000 patient visits every year. 98% of these sick children come from disadvantaged communities and are referred from all over South Africa, Africa and sometimes overseas. A third are under one year old. 100% of all donations go directly to the Hospital and paediatric healthcare in the Western Cape.
When I read about the Children's Hospital Trust 16 Days of Activism campaign it truly broke my heart because all too often we do look away. Only care if we can put a name and a face to the child that is suffering. The aim of this campaign is to allow yourself to be thin-skinned enough to be truly affected by the suffering of children. To not look away. To not forget. Because these little survivors need champions.
"Caitlyn* is a 4-month-old baby girl. While most children her age are cuddled close to their mother's chests in a solid bubble of love, Caitlyn's reality is violently different.
Caitlyn was admitted to the Trauma Unit at the Red Cross War Memorial Children's Hospital after she was raped by an adult male who was known to her family. Caitlyn's case was sent to the child protection office and an investigation began.
Caitlyn's parents revealed that they were sleeping their home – a wendy house – when a man known to the family, climbed through the window and abducted Caitlyn and another 6-year-old boy that was also asleep in the room at the time. The adult male raped both Caitlyn and the 6-year-old boy he had kidnapped with Caitlyn.
A police case was opened and the perpetrator was arrested. After criminal court proceedings, he was found guilty and sentenced to 20 years imprisonment.
Caitlyn was removed from her parents care and put in a place of safety. Caitlyn's parents were under the influence of alcohol at the time of her abduction. After just 4 short months in this world, she has had to face more violence than most of us face in a lifetime.
* YOU DO NOT NEED TO KNOW HER NAME TO KNOW THAT SHE DESERVED A CHILDHOOD"
The Child Protection Office at the Red Cross Memorial Children's Hopspital sees an average of 40-50 cases per month, that's roughly 600 per year.
This year we are standing up and saying no more. In cases of extreme neglect, children are removed from their homes and are relocated to places of safety. Very often, these kids leave with nothing but the clothes on their back. The Child Protection Office creates packs for children in these situations. The packs are age-dependant and include things like hygiene products, toys and snacks. The festive season usually brings a shortage of these packs and donations of the packs or funds for the packs are urgently required. You can either donate by clicking the link below or drop off products at their offices.
Every child has the right to a childhood free from pain and fear. Help ensure that the Red Cross Children's Hospital social workers have the support they need to continue fighting for the rights of every child who walks through the doors of the hospital.
DONATE NOW –> http://childrenshospitaltrust.org.za/donate/