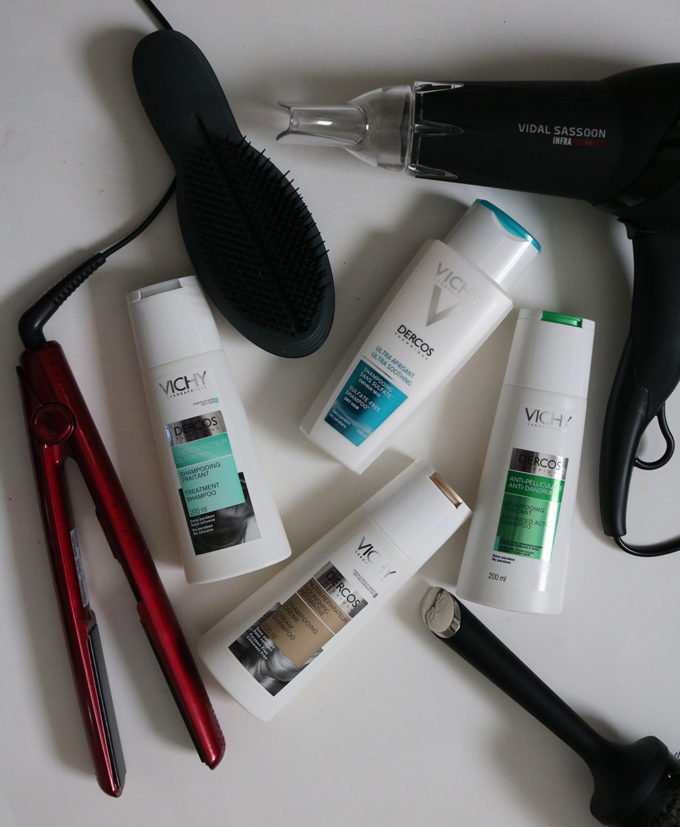 VICHY Dercos Nourishing Reparative Rich Mask (R320) firstly this mask is excellent value for money at R320 for 200ml. You need only a small amount, around a tablespoon size, to cover the ends and mid-lengths. It also has a lovely soft scent and leaves ones hair smelling "expensive" and not overly perfumed. The formula is deeply nourishing. It is so important to use a mask and go for regular treatments when you not only colour and heat-style your hair but also if you tie it up often which can cause damage too.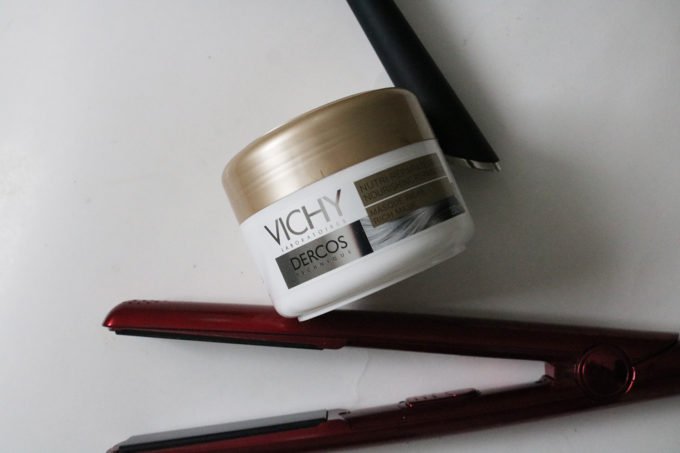 The treatment can be used in conjunction with any other shampoo and conditioner but when my hair needs a bit more of an intense treatment then I'll combine the mask with the Nourishing Reparative Cream Shampoo (R199.95). The Nourishing Reparative Cream Shampoo is both paraben and colorant-free. It contains a keratin complex and 3 plant origin oils to provide extra nourishment.
VICHY Ultra Soothing Shampoo for "Dry Hair"(R215.95). I like that it is Sulfate-Free and contains no parabens. My sensitive scalp, or as VICHY puts it a "reactive scalp", loved this product.
I LOVE the VICHY Oil Control treatment shampoo (R199.95) which has no silicone or parabens. My scalp tends to become oily very quickly and this can be such a pain especially when one has long hair. The VICHY has an anti-sebum complex that doesn't dry out ones scalp nor does it strip it of moisture. Something I often find with "oil control" shampoo. I adore the fresh minty scent that this shampoo has!
Another great product from their haircare line is the VICHY Anti-Dandruff shampoo (R215.95) which can be used to treat dandruff or on itchy scalps with normal to oily hair. It uses Microbiome technology with Selenium DS.
VICHY is available from Clicks stores nationwide.