I really wanted to do a little mini-review on the Vichy DermaBlend Correction Foundation as I've used it quite frequently but haven't featured it. The shade I received is 25 Nude and is slightly too dark for my skin, especially when my body is self-tanned (now I use the NuTan patches). However, every time I've tried to take a before and after pic it doesn't look quite as right as it does in real life. DermaBlend, Vichy's award-winning range of camouflage make-up with added SPF, expertly covers all complexion flaws including redness, dark circles, uneven complexions, vitiligo and acne.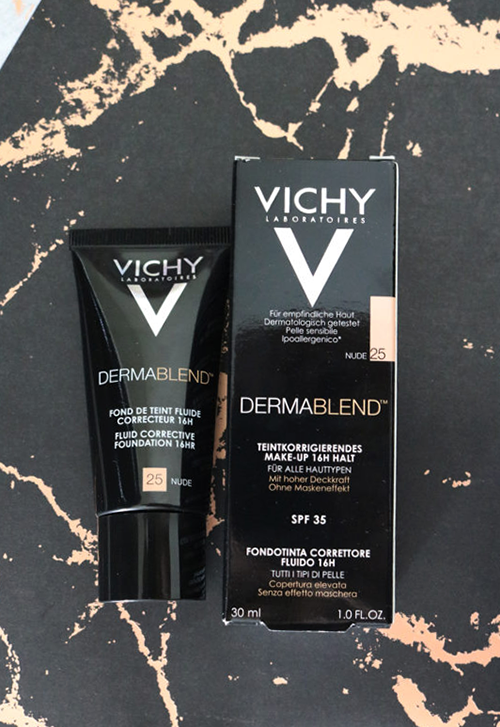 My skin is fairly even-toned and I tend to wear quite a light-weight foundation daily. In saying that this product is really, really good at hiding redness. I use it each and every time I have a treatment done that causes severe redness for a couple days afterwards like a peel or micro-needling or laser. Each and every time it's felt comfortable to apply and masked the redness excellently. I for some reason am allergic to Heliocare and most therapists apply their Gel Colour after certain treatments in order for the patient to feel not too "exposed". I always bring this tube along and ask them to apply it instead. It also contains an SPF 35 which is great for day-to-day use but after a treatment try to stick with at least SPF 50. So this plus a lightweight SPF.
It's fairly reasonably priced at R335 and is exclusive to DISCHEM stores nationwide.
Disclosure Ranking: 2