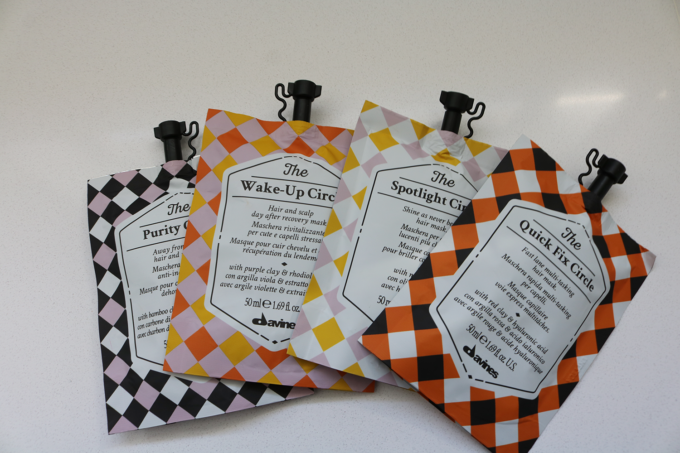 When I popped into Carlton Hair for a cut and colour with the incredible David Gillson. David, had just arrived back from Milan, Italy where he attended the CosmoProf Bologna which is the biggest International Cosmetics & Beauty Products Industry trade fair worldwide. He brought back some exciting new Davines products with him and they have just launched at all Carlton Hair stores nationwide. I'm talking about the Davines The Circle Chronicles which are a collection of hair masks designed to keep up with your lifestyle.
There are five masks and each were created to address different hair care concerns, all with a common denominator: immediate performance—10 minutes or less. Each mask is unique and dedicated to a specific need and make multi-masking super easy.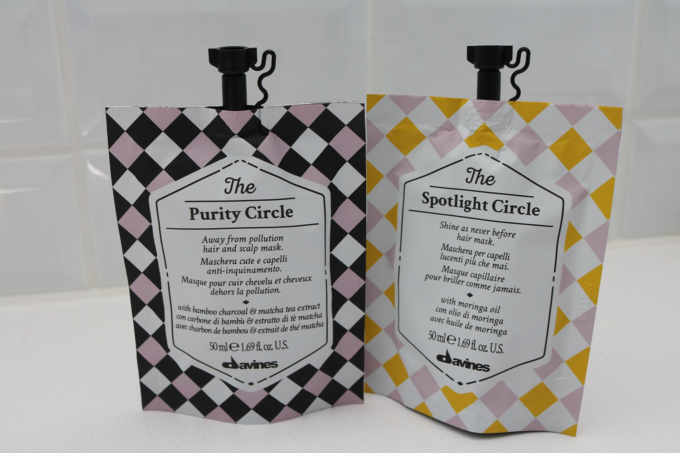 I love using the Purity Circle on my scalp and the Spotlight Circle on my mid-lengths down to my ends. The Purity Circle helps to remove scalp impurities caused by atmospheric pollution and is enriched with matcha tea and 100 percent natural eco-certified bamboo charcoal.
The Spotlight mask is packed with rich in fatty acids, vitamins and proteins as well as Moringa oil which brings extra shine and instant brightness to ones hair, instantly enhancing natural or cosmetic colour. This mask has an excellent conditioning effect, leaving hair moisturized without weighing it down.
The Wake-Up Circle is a recovery mask and is a purple-colored mask was formulated for the stressed scalp and hair in order to bring tone, volume and help to regain lost balance. Formulated with Rhodiola extract and purple clay rich in kaolin and aluminum with rebalancing and anti-toxic properties.
The Quick Fix I've been using so frequently as it's easy and really quick. All you need is 3 minutes! It helps with moisturization, detangling and shine. Enriched with hyaluronic acid with strong moisturizing power and 100 percent natural red clay, rich in iron, which gives it an ochre colour, to remove hair impurities.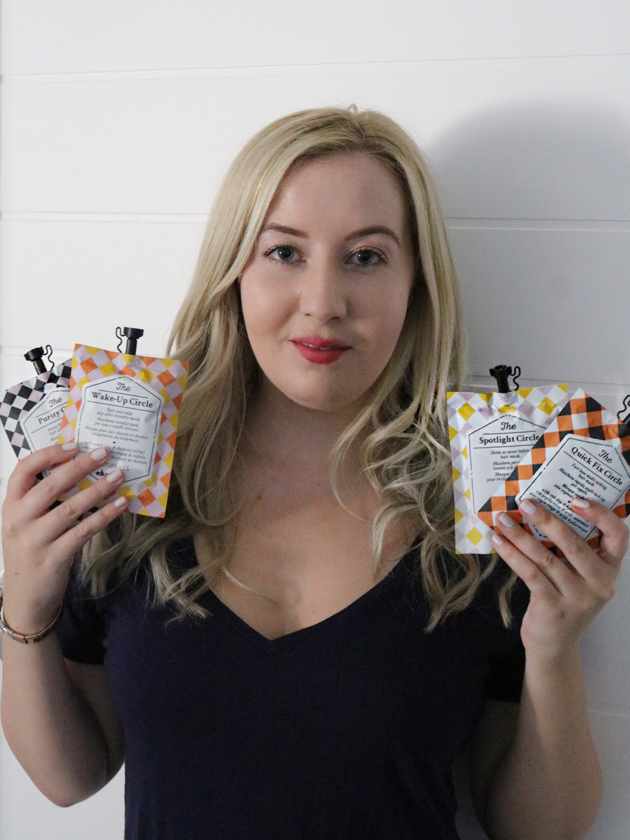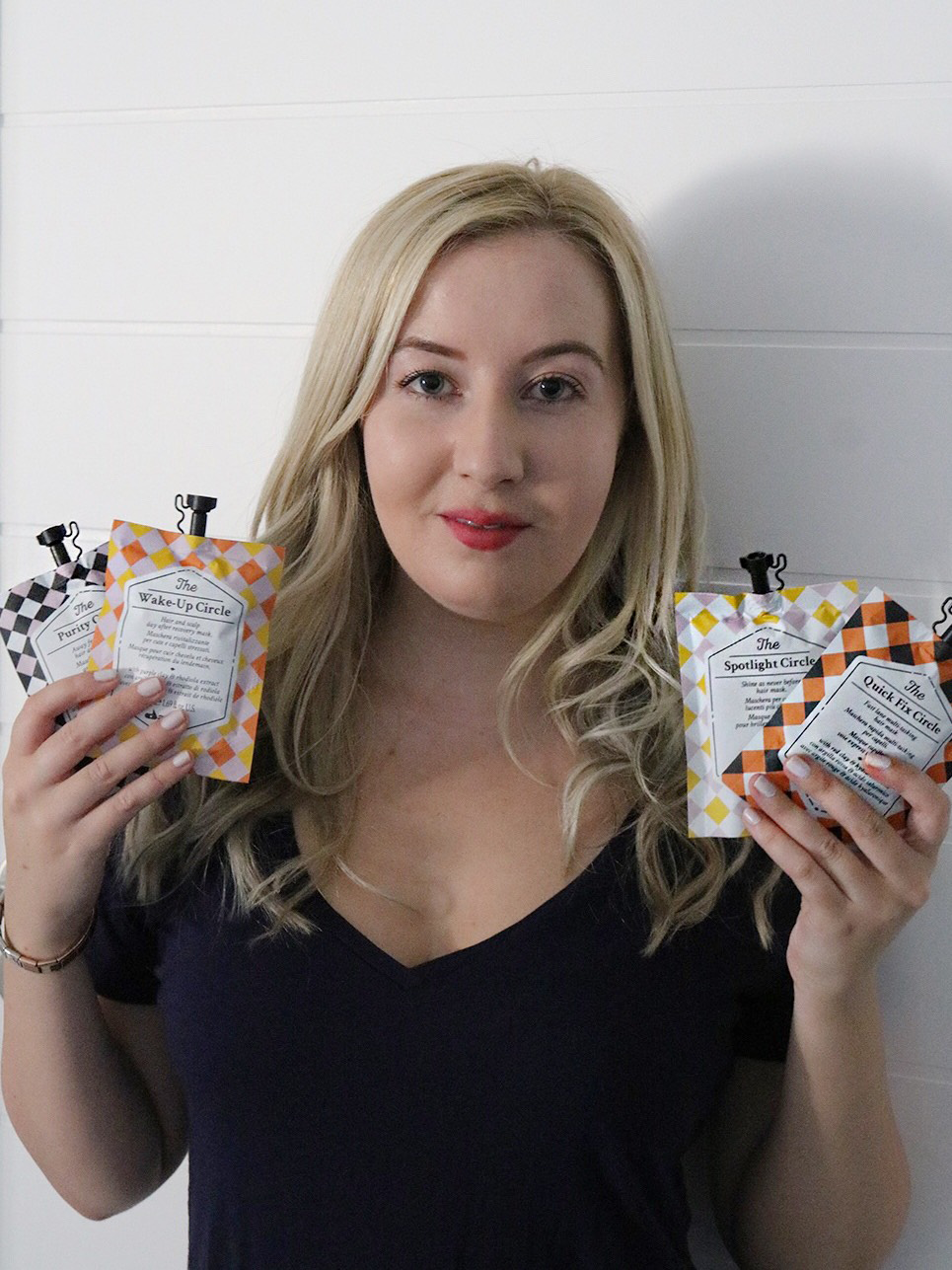 The fifth mask The Renaissance Circle was already sold out! So I was unfortunately unable to try it but it's the go-to when you need extreme hair repair. Since David does monthly treatments to my hair I don't need much repair but if your hair is really dry and damaged then give it a try.
The best part by far is that each sachet is only R135 and you can get 4-5 uses out of each one. I just smiled when I read that and thought there is no way my long hair won't need more. Now I'm realising you can in fact easily get 6 uses out on one!
Davines is available at Carlton stores nationwide.
Disclosure Ranking: 2