Urban Decay has arrived in Cape Town and last month I attended the V&A Waterfront store opening. One of the items that we received in our goodie bags was the Complex Primer Optical Illusion (R450). I do use primers and feel that they help tremendously with the longevity of your makeup.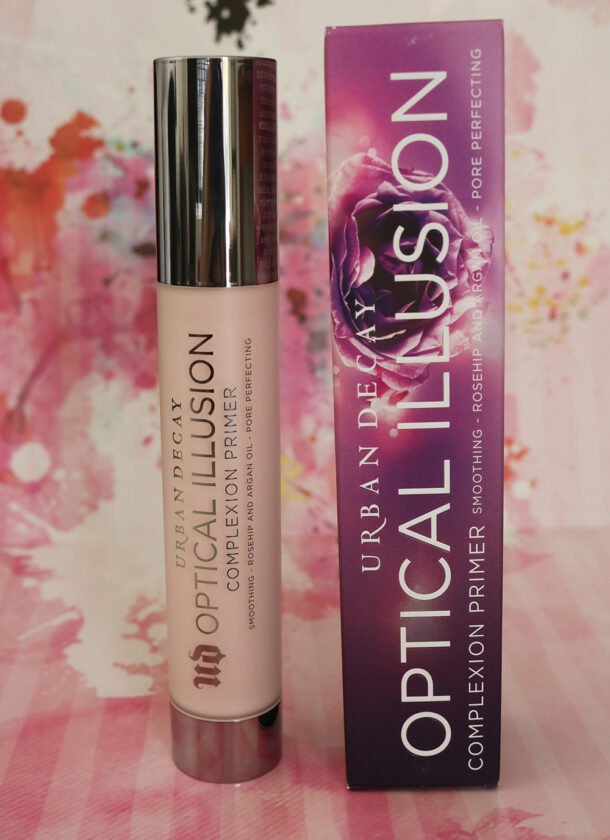 However, I mostly wear one on special occasions, like when I am attending an event or know I will be photographed. Also most of the primers I own are targeted towards oily skin types. My skin this season has been very irritating, in that while still quite oily it is also flakey and my pores appear larger around my T-Zone. I was attending two events in one day and decided to reach for this and test it out. I am so glad that I did because it is excellent.
It strikes the perfect balance of being moisturising, lightweight and silky. My skin looks and feels smoother. Also a tiny bit goes a long, long way. Seriously it glides on but doesn't leave that typical "silicon-like" texture which many primers often do. It's said to contain "blurring pigments" which help reduce fine lines. It also contains argan oil and rosehip hence the moisture and nourishment. I'd definitely recommend this for woman in their late 20s to late 30s. Who have fine lines but also struggle with the odd blemish or two.