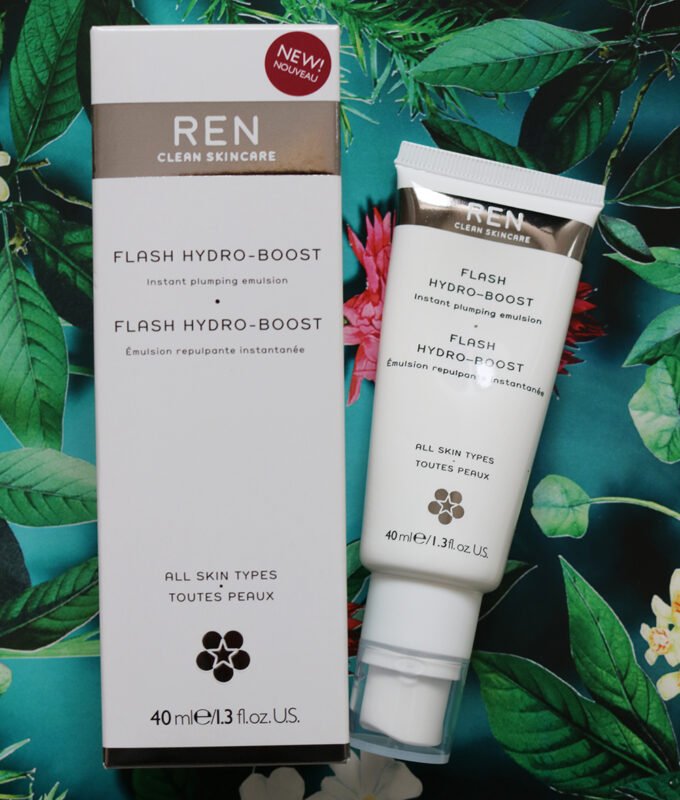 I have serious love for the REN skincare range. Their bodycare ranges are pretty awesome too but for skincare I find that I have a number of Holy Grail products from this brand.
REN have an exciting new launch, which has just arrived in Woolworths store nationwide on the 21st of August, the Flash Hydro-Boost (R745 for 40ml). The REN Flash Hydro-Boost is a water-charging hydration booster that is designed to work in harmony with the skin. It prevents the ageing effects of dehydration by enhancing the skin's ability to transfer, lock and retain moisture. This means that in the long run it helps to reduce fine lines and prevent water-loss from the skin.
My skin thrives with HA products so naturally it loved this incredibly fast-action plumping hydration product which is packed with hyaluronic acid. To apply the product, apply a small pump onto a cleansed face and smooth in. Then run a few drops of water over your fingertips and massage the product into your skin. The water charges the delivery of the product. I like to use it in the mornings before applying my regular moisturiser.