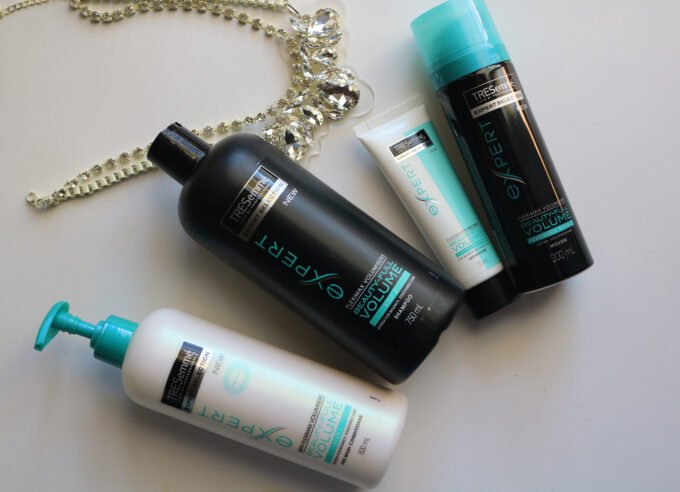 TRESemmé used to be my favourite haircare brand for many, many years and then one day I just stopped using them and sort of forgot about the brand. I received a big box with their new Beauty-Full Volume range inside and suddenly realised how much I had once loved the brand. It never gave me build-up and my hair stayed clean for days afterwards with no oily roots and dry ends. I was suddenly excited to try out the new range until I saw it was a very unique concept. A volume revolution and the first reverse system I'd ever seen from a haircare brand… You use the conditioner first and THEN the shampoo!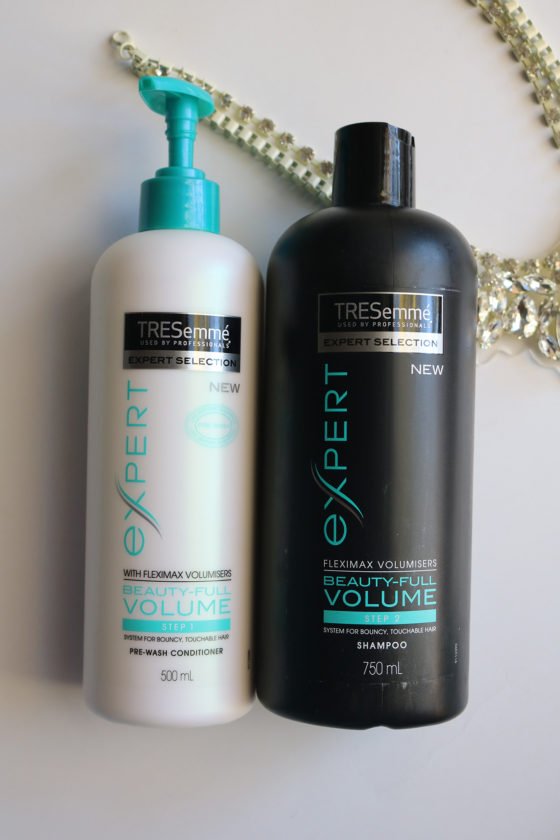 To be honest this concept actually stumped me a bit. "But surely that will leave my hair feeling dry" I thought, but I dutifully tried it out. Washing with the creamy nourishing conditioner first and then applying the shampoo. The first thing I noticed was that I was using far less of both products than I would typically use. The second is that my hair felt very clean but still soft even after essentially washing out the conditioner.
The TRESemmé Beauty-Full Volume Pre-Wash Conditioner (R96,99) uses patented Fibre Polishing Actives that bind to the cuticle of the hair to protect and soften it during washing, leaving it smooth and polished.
The bespoke TRESemmé Beauty-Full Volume Shampoo (R96,99) gently cleanses the hair, leaving an ultra-light conditioning layer on the surface of the hair. The formula helps control static while removing excess ingredients and weight. This ensures the hair retains bounciness and body. I expected the shampoo to feel somewhat like a typical conditioner but it doesn't even when massaging into ones hair it is light and gentle.
Both the Conditioner and the shampoo in the TRESemmé Beauty-Full Volume are safe for colour-treated hair.
I am happy to report that the reverse system is not some gimmick and actually really, really works. My hair felt soft and very voluminous afterwards.
The next time that I washed my hair I applied the TRESemmé Beauty-Full Volume Hair Maximiser (R86,99) which uses Fleximax Volumisers, and Fibre Polishing actives to give manageable lift and body. This is to be used on damp hair, pre-blowdry and leaves ones hair incredibly soft with extra volume. I like that it seems to help with frizz too.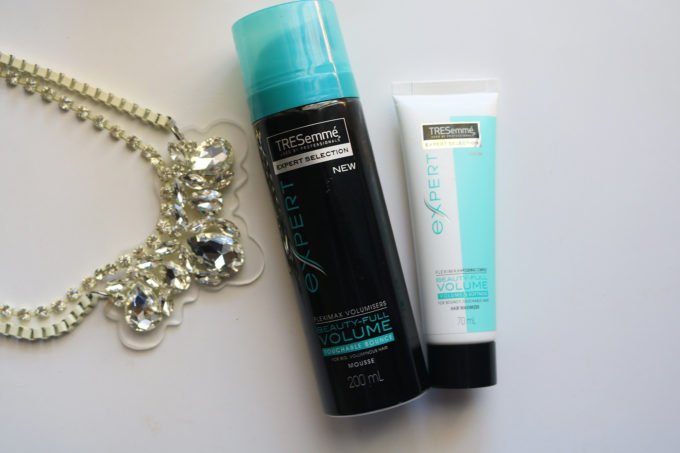 The TRESemmé Beauty-Full Volume Mousse (R79,99) also uses Fleximax Volumisers to create amazing root-lift and a light hold. This is great for creating voluminous dramatic curls and waves.