I spotted this tag on Tori's blog a week ago and really loved the questions. As I beauty blogger we are constantly looking ahead and sometimes into the future when it comes to makeup and skincare trends. One hardly ever looks back and reflects on where our love for beauty began.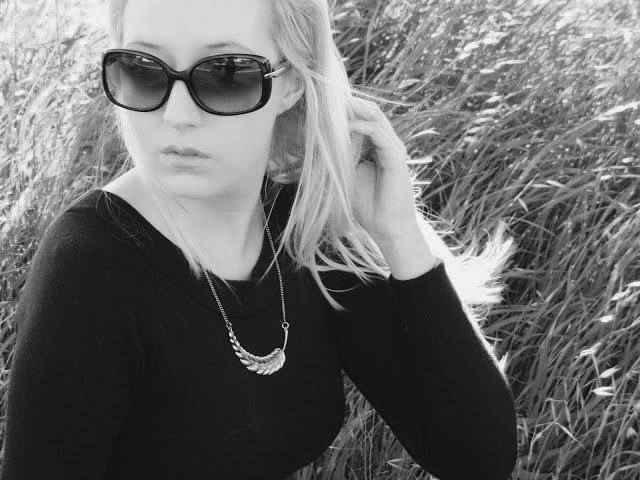 First makeup item ever purchased?
Probably a glittery, sickly sweet lip gloss. I remember wearing those from the age of six. They were terribly sticky but somehow I fell for them hard and owned quite an impressive collection.
First MAC item?
I was very late on the MAC train and only purchased my first MAC item at 16. It was the eyeshadow Woodwinked.
First MAC/other brand collection?
I have never really been too obsessed with owning the full collection from MAC or any other brand. However, when I was 12 my mum's friend gave me a massive Yardley stand that had all of the autumn eyeshadows and lipsticks. The autumn colours thankfully really suited my skintone and I didn't look like a total mess using them. That stand opened my eyes to the world of beauty and I loved having friends over and doing makeovers.
First high-end make up splurge?
A Chanel lipstick in a classic red shade. Pricey beyond belief but every time that I put that lipstick on I felt like I was embodying Coco Chanel and her chic style and smart mind. It was my confidence booster and still is to this day.
First makeover experience?
My first makeover was for the blog and it was when I was a part of the Garnier Born To Be Blonde campaign. I have never been a makeover fan really and prefer to do DIY change-ups but for this campaign it was tons of fun. Check it out here…
First makeup brush?
It was a massive powder brush which had no name on it but was of really good quality. I used it for over 10 years and it still had hardly any fallout.
First eyeshadow?
A bright silver shade from Bad Girl. Argh I cringe writing that but I remember loving the Bad Girl stand in Edgars and thinking that the silver looked so chic. I have no idea what was going through my mind.
First lipstick?
A nude lipstick from The Daisy Chain (anyone else remember that?)
First skincare "investment"?
Definitely Dermalogica. When I finally decided to commit and invest in their products it was quite literally an investment in the health of my skin.
First nail polish owned?
Does the Barbie one count? I think my first "proper" nail polish was Essie Ballet Slippers. I then fell in love with nude sheer Essie Polishes and to this day I still think that no one does nude polish quite like Essie.
First fake tan attempt?
Piz Buin I discovered you when I was 13, an age where no one should wield the power over a beauty product that even adults can often not perfect. My good friend Ashleigh and I bought a bottle and dosed ourselves in this stuff. 8 hours later we ended up with orange legs, streaky stomachs, white faces and brown hands. Thank goodness the next self tan trend that followed was the wonder called Gradual Tanner.
Most coveted and collected beauty brand?
Urban Decay, from their eyeshadow primers to the famous Naked palettes they are truly treasured in my collection. I wouldn't say the most collected though. I prefer to actually use up my beauty products and don't believe in hoarding, albeit contrary to the state my beauty cabinet is in currently. Definitely time for a beauty detox once more.
Best Make Up Trend in the 90's?
Oh the 90s what a crazy time for trends. If the 90s knew how to do one thing it was "trends" from butterfly clips to penciled thin eyebrows, everyone would faithfully jump from one bad trend to another. Now this was a really awful trend but I still think that it was one of the best from the 90s and it does work and has made a massive comeback… Brown lipsticks. In the 90s it felt like no matter what your skin tone was everyone still rocked the exact same brown shade of lipstick. However now MAC colours like Whirl which are the updated version are dominating the beauty trends thanks to the likes of Kylie Jenner. Brown shaded lipsticks tend to create the illusion of larger lips and can be adapted to an everyday lip if it happens to contain a touch of red.
Biggest beauty faux pas in the past?
The one I cringe at the thought of would have to be French Manicures. I never wore fake nails as mine grow very quickly and are pretty strong, so I just used to have them painted but they are still so cringe-worthy to look at now in photos.