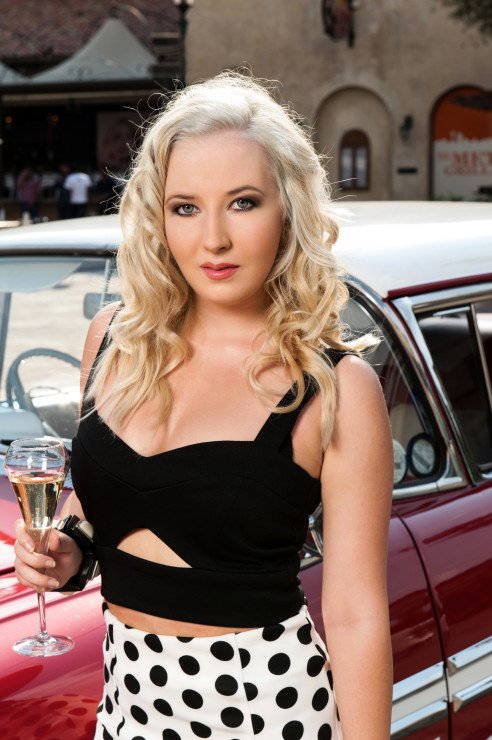 Last week myself and three other beauty bloggers were selected to be a part of Garnier's #BornToBeBlonde campaign in order to launch their new hair colour range Pearly Blondes. We were flown to Joburg and treated to a full day of pampering and transformed into stars of the retro era. Above is my final pic for the campaign.
In order to have the full Hollywood star effect the hair stylist decided to use Pearly Blondes 10.01 Natural Light Baby Blonde. We were each given a different old school car to film in and I chose the 1958 Pontiac.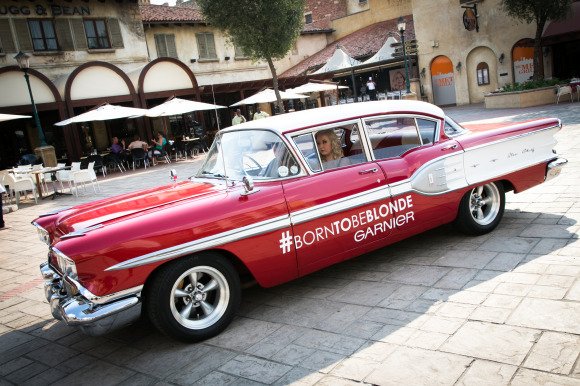 Throughout the day we were filmed and interviewed. Did any of you catch our insert with the lovely Alexis Chaffe on the Expresso show last Thursday? I really hope that they will upload it so that I can share the full clip with you guys.
Here we are all made up and ready for our photo shoots and the filming of our individual diary entries. Carlinn from Superficial Girls, Myself, Eloise from Eloise Dreyer Beauty, lucky winner Charne and Fiona from Inspired Living.
Garnier SA will be releasing our diary entries on their Facebook page each week so be sure to keep an eye out for mine over here.
On Wednesday I will be giving away two Garnier Nutrisse Pearly Blondes hampers and give you the full review on this incredible range of iridescent blondes.