There's more to a jacket than being a rainy day essential, as this outer garment is an exceptional source of both comfort and style in your closet. Your jackets are indeed investment pieces, as they provide an extra element of finesse that will certainly take an outfit up a notch. With this in mind, here are the key pieces that every woman must have inside their style arsenal.
A Chic Trench Coat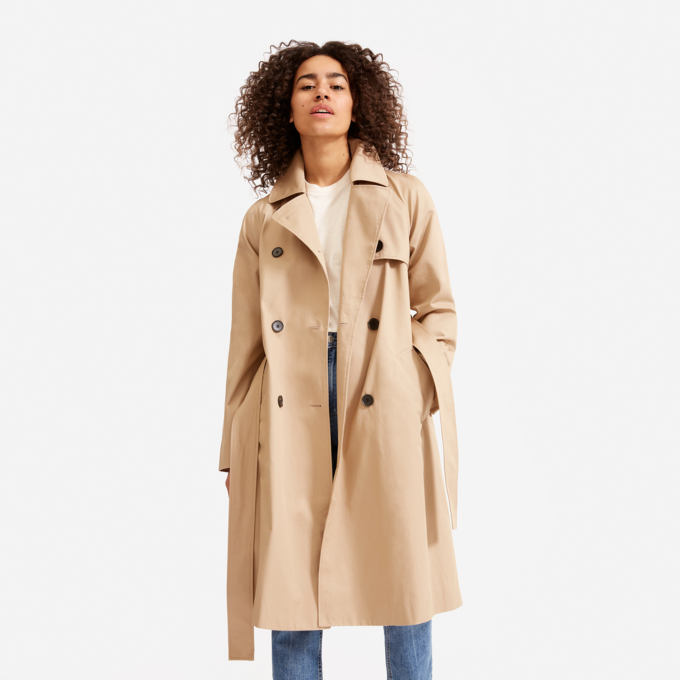 From Audrey Hepburn's iconic role as Holly Golightly in 1961's Breakfast at Tiffany's to the chic outfits worn by the Duchess of Cambridge, the classic trench coat has stood the test of time as arguably the chicest type of jacket available.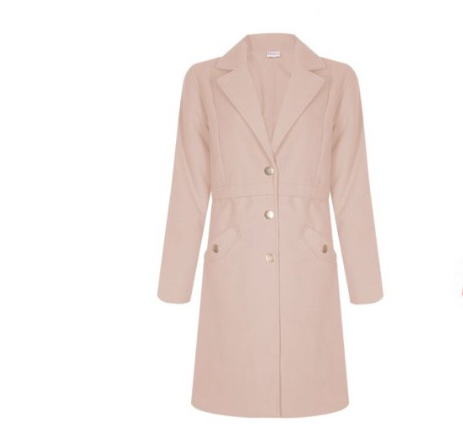 A good item to start with is Mr Price Insync's dusty pink trench coat, which is perfect over a dress for a romantic night out. You can also opt for a printed piece or even a vinyl version if you want a more playful take on this classic garment. And of course, you can invest in the standard beige coat that can seamlessly put any outfit together. Whichever you choose, don't forget to double-check the quality of the coat's belt, as this part helps you look more put together by cinching in your waist.
A Cosy Puffer Coat
A Practical Lightweight Jacket
Thick jackets are ideal for the winter and during the cooler months of the year. However, it's equally important to have a jacket ready for when the weather is a little cooler, but still cold enough to make you shiver. Case in point, this transitional jacket from Woman Within comes in a lightweight twill material that's great for when it's neither too hot nor too cold outside — keeping you cosy all day long. Look for handy details like a hood for when it's drizzling, and roomy patch flap pockets that can be especially useful on busy days. Plus, its structured silhouette already makes this piece a standout, so don't hesitate to wear it over the classic jeans and tee combo.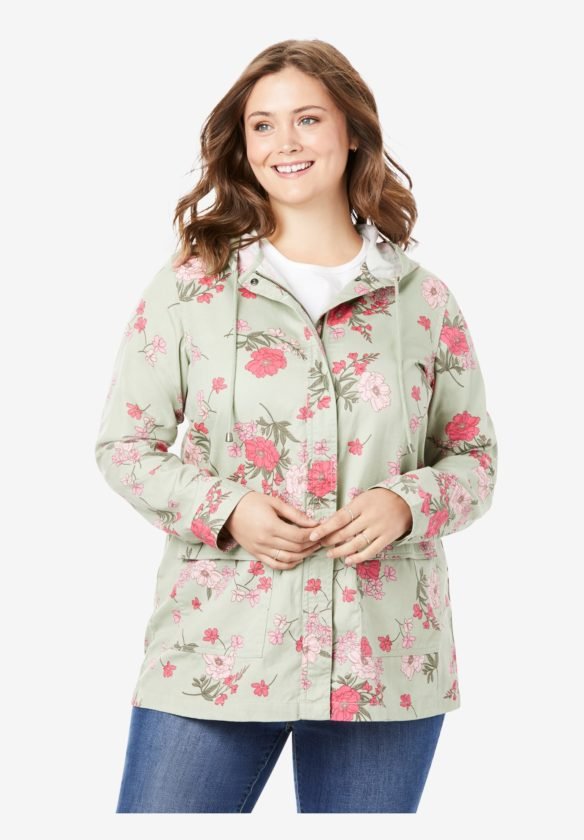 A Casual Denim Jacket