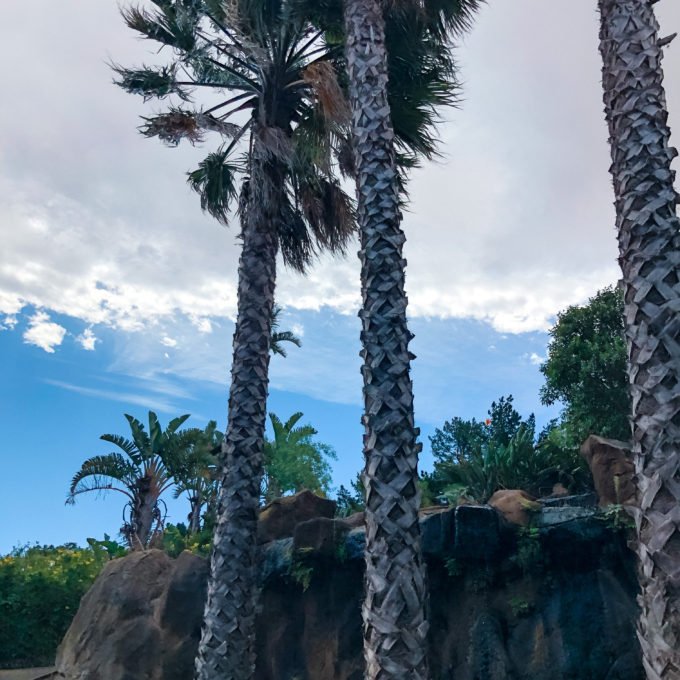 There are so many incredible getaway anniversary destinations along the West Coast. However, if you head out in the opposite direction you'll find some hidden and some well-known places to escape to. Like earlier this month my boyfriend and I celebrated our one-year anniversary. It has truly been the "Month of Love". He surprised me with an incredibly relaxing weekend away at the Caledon Hotel and Spa. I knew he would find something great. As he has previously used Travelstart to book a stay at The President Hotel for one of our dates.
Sometimes, even a simple break from the norm, even if it's a stay at a hotel in your own town can give one that holiday feeling. And at other times I feel like an escape destination is exactly what is needed!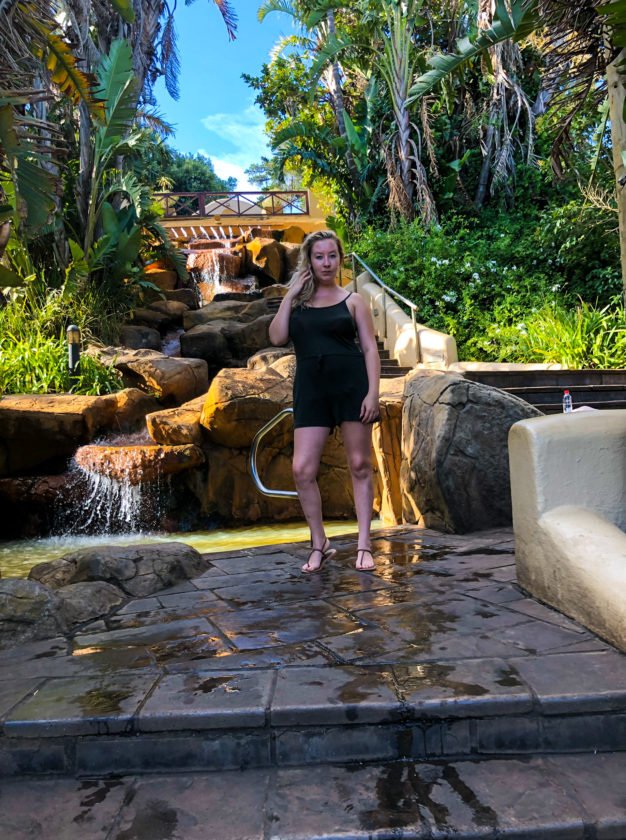 Caledon hotel truly is an idyllic sanctuary and even though it's not that far from Cape Town. You feel worlds away. I obviously wanted to enjoy the springs technology-free. And well, the risk of dropping my phone into the hot murky waters isn't exactly ideal. The murkiness of the springs is what makes it so special though due to the mineral content which is extremely high in iron.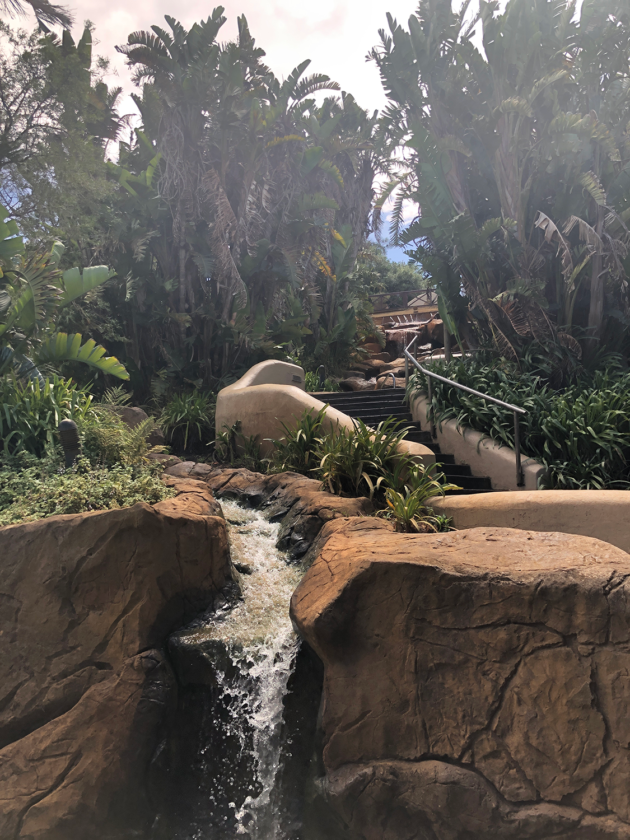 There are various pools and the higher you went to hotter the pools became. The highest pool, which I felt as if I was always the only one there. Is 45-degrees and not for the faint-hearted, including those who actually are prone to fainting. My body actually adapted to intense heat by shivering whilst in there. It was quite an interesting sensation.
The most comfortable pool for me was the one which generally reaches between 36-44 degrees. Warm enough to loosen those muscles but not as extreme as the top pool.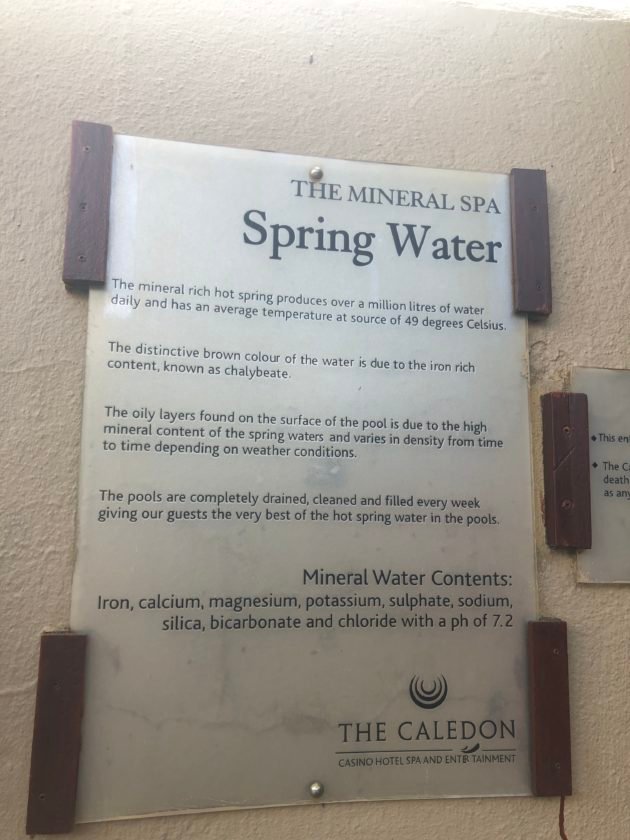 The beauty of the Overberg region creates a stress-free environment. The Caledon Hotel and Spa offers a country retreat experience. It was then time to really tackle my backs knots. I popped into their spa for a full-body Swedish massage. For the first time ever during a massage, I actually fell asleep!! I had prior to the massage asked whether they recommended going into the hotter springs before or after the massage. They recommend both. So a couple of dips immersing my body into 45-degree water definitely warmed up my muscles and helped me to fully relax.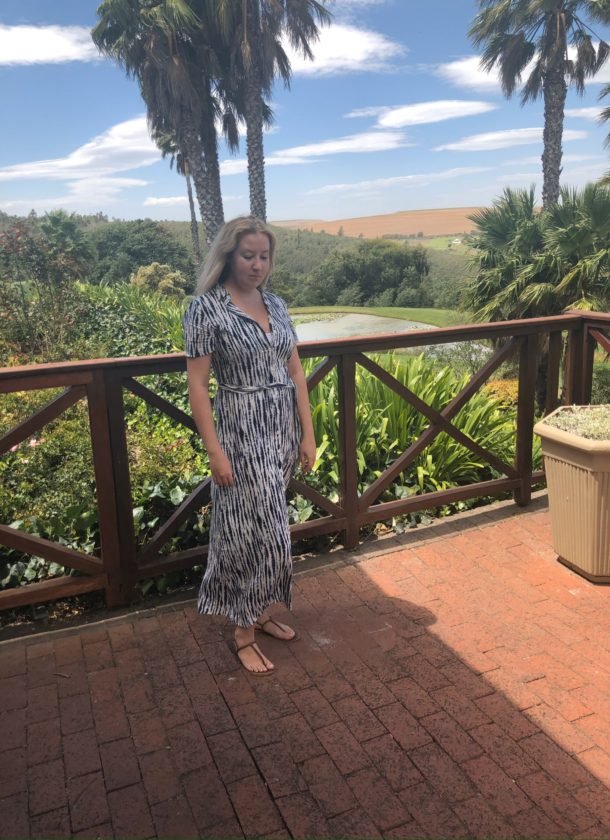 Richard had booked a suite called the Standford for us. The Suites have a king-sized bed, lounge area with fireplace, dining area and kitchenette, as well as an en-suite bathroom. We overlooked the neverending lush greenness of the picturesque Overberg valley.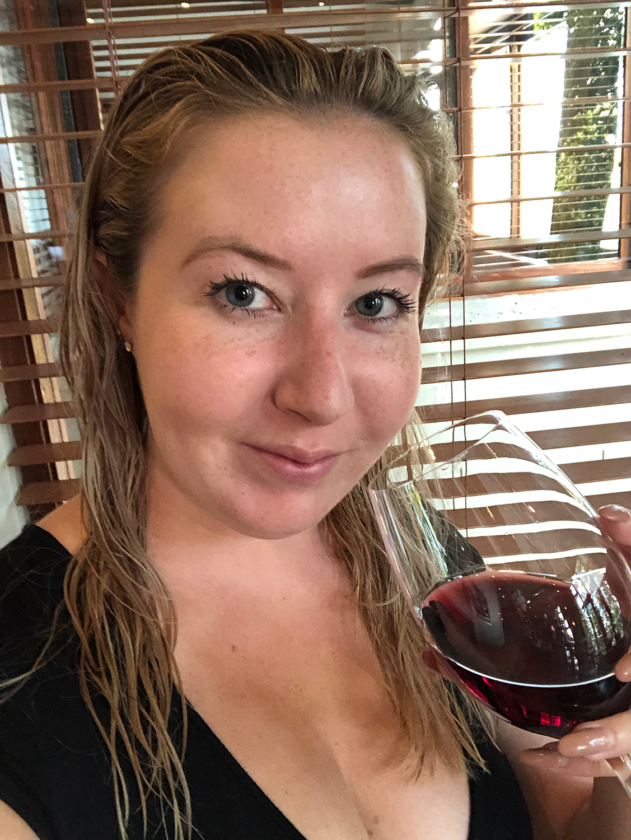 Plenty of food and wine was enjoyed and I loved the fact that I could go straight from the springs, have a shower and pop down to their highly recommended restaurant. Make-up free with wet hair and still not feel out of place. That is the beauty of a resort-like atmosphere.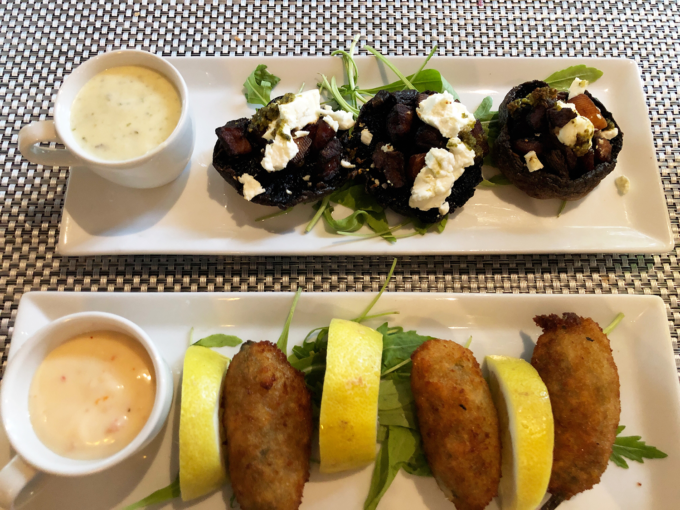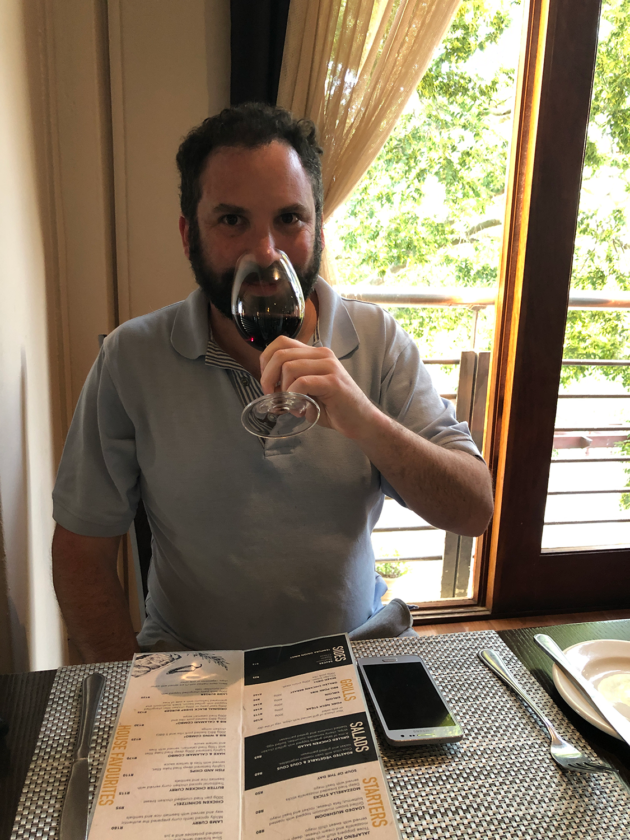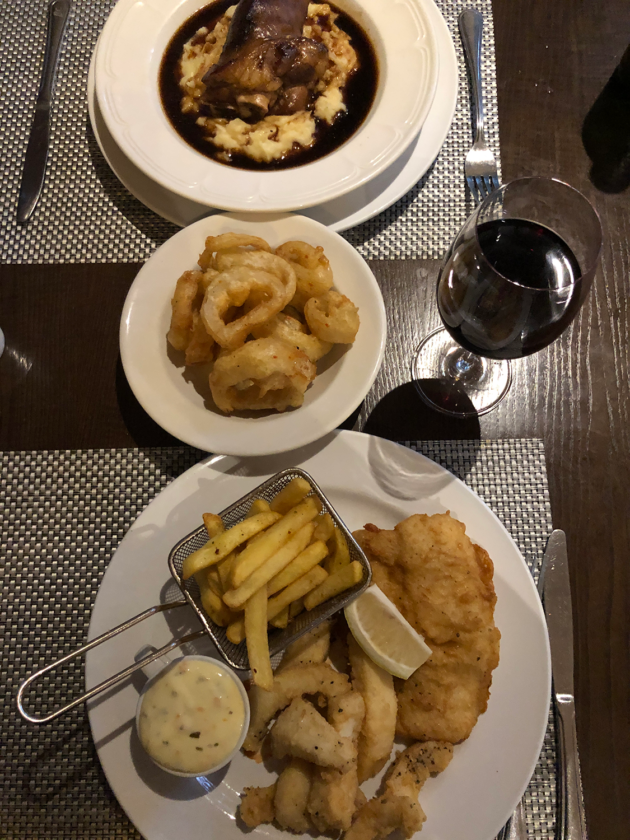 The weather was superb right up until our final night where it softly rained. Which meant we could make use of the comforting crackling fireplace.
Waking up in the snuggly king-sized bed and opening the curtains to see the rolling mist and hearing the gentle pitter-patter of the summer rain made it feel extra cosy. Again it felt like we had gone from an area with tropical heat the previous few days to the tranquil English countryside. All well only being a short drive away from the bustling cosmopolitan hub of Cape Town. Oh and the lack of wind was appreciated too!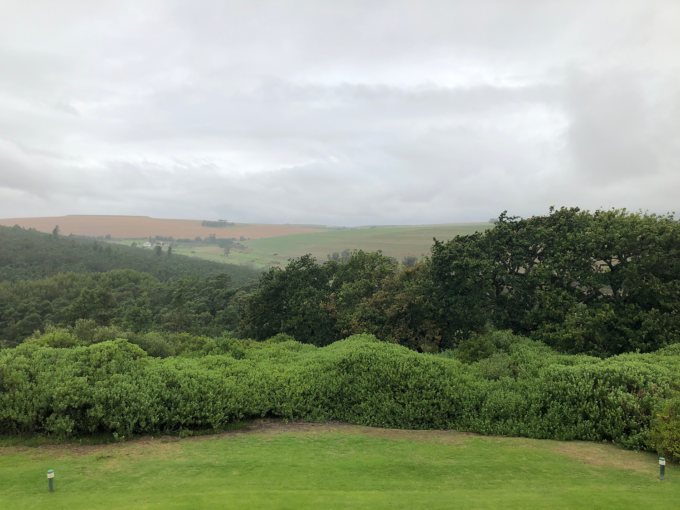 As two Taureans we certainly do love indulging in a good breakfast buffet and the buffet at Caledon Hotel and Spa was really good. I'm not usually an omelette fan but making up my own with mushrooms, fresh chilli, garlic, cheese and spring onions resulted in such a delicious one, I even had a second. Also, their flapjacks were perfectly made and a nice break away from the typical breakfast offerings at hotel breakfast buffets.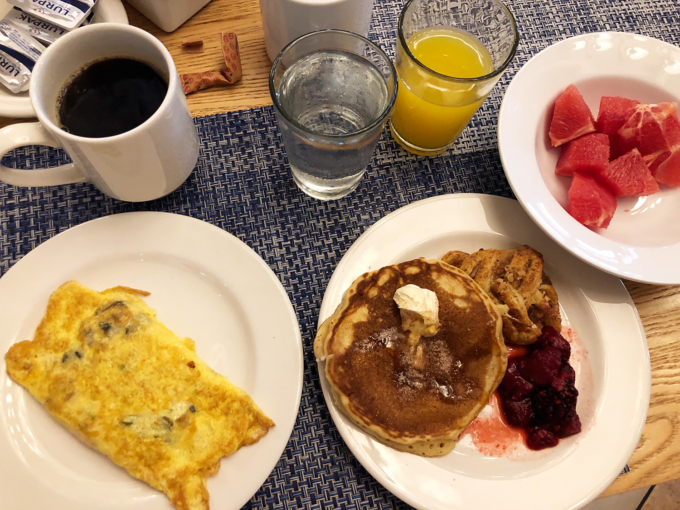 Where is your favourite destination for a quick escape?