I am so excited to share this product with all of you… TanOrganic recently launched a self-tanning oil and yes it is also 100% natural and eco-certified as well as PETA approved. You can read all about the brand over here and my previous review of their Try Me kit (which is currently on special. Save R100!) over here.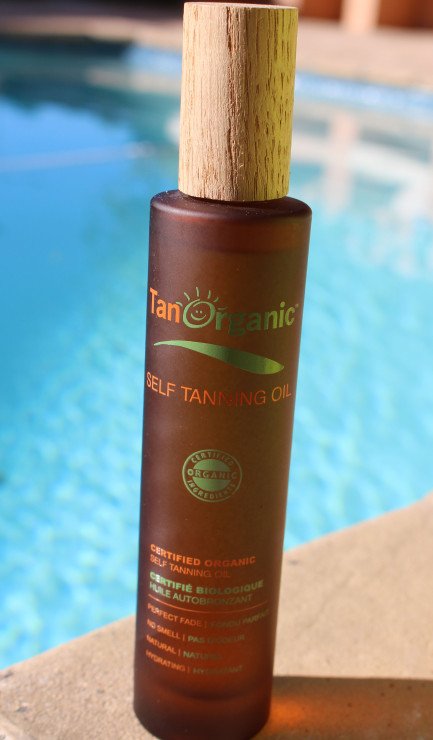 The TanOrganic Oil retails for R599 and is well worth every penny spent. It smells so good, not a hint of that awful self-tan smell. In fact the scent is quite citrusy and is said to have a touch of rose in it too. The combination of oils means that it is also highly moisturising. I find that most self-tans tend to dry ones skin out terribly, so much so that some even make my skin flaky (gross, I know). TanOrganic's tanning oil is made with a unique blend of 8 different plant oils including Borage seed oil, Argan oil and Orange peel oil. All this plus it's Aloe Vera base makes it a highly nourishing self-tanner.
I used one application the other night. I am most certainly not ready for bikini season just yet but I donned one for the shot below to give you an idea of the result. The result is lighter than the TanOrganic Original but darker than a gradual tanner. It is perfect for when you want a healthy glow but don't want it to look too obvious or intense. Another plus it that one does not need to use a glove to apply the oil and it can be used on the face too. After exfoliating simply massage in the oil as you would a regular body oil. Then wash away any excess oil from your hands with a baby wipe. Allow 6-8 hours for your tan to develop. You can apply every 3-4 days to maintain or apply a second layer after a couple of hours should you require a deeper shade.