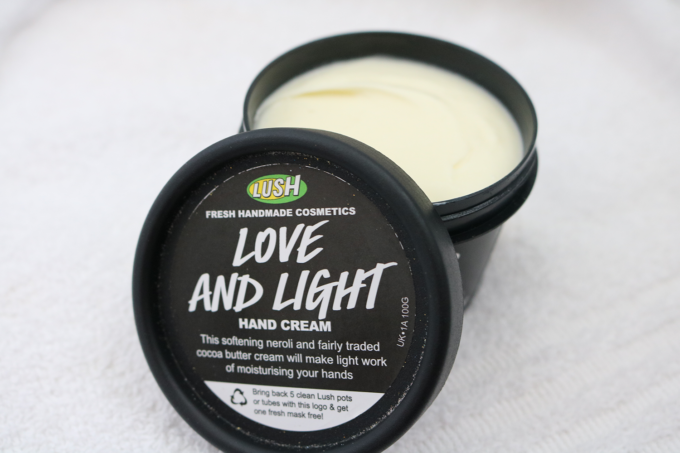 I know I have been focusing quite a bit on hydrating products, and that's because most of us are feeling the weather change. Especially here in the Cape where we aren't used to so much snow on the mountains and the bitterly cold chill in the air. That chill dehydrates us and zaps moisture and oils from our skin. Making it prone to flakiness, dry patches and overall just not feeling great. So today I'm sharing some of my "super hydraters" from Lush!
I cannot live without hand cream, okay perhaps that is a little dramatic but seriously I can't. Lush's Love and Light (R170) has become a part of my nightly routine. Its blend of softening neroli and Fair Trade organic cocoa butter cream will make light work of moisturising your hands. Also the scent of Brazilian orange, orange blossom and neroli helps ease me into slumber.
When it comes to shower power I tend to alternate between the following two products: The Olive Branch Shower Gel and Ro's Argan Body Conditioner.
The Olive Branch shower gel (R175) has such a sexy scent, it's honestly the only way I can describe it. It's a warm, zesty and yet still very fresh scent. It also is loaded with nourishing fair-trade olive oil.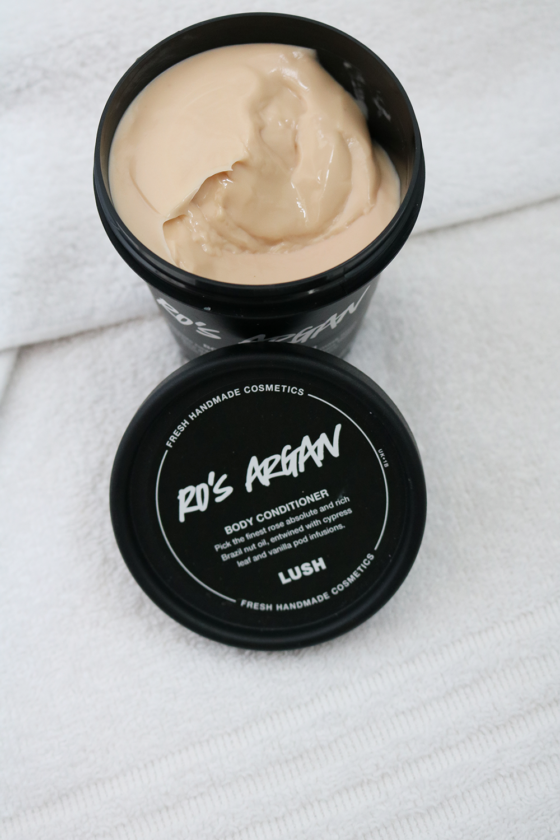 Ahhh you'll be hard-pressed to name someone who has tried this product and hasn't fallen in love with it. Ro's Argan Body Conditioner (R295) is calming, soothing, moisturising and of course has that beautiful Damask rose scent which lingers on the body for hours after. It is great for when you are in a rush and won't have time to apply a full-body moisturiser after showering.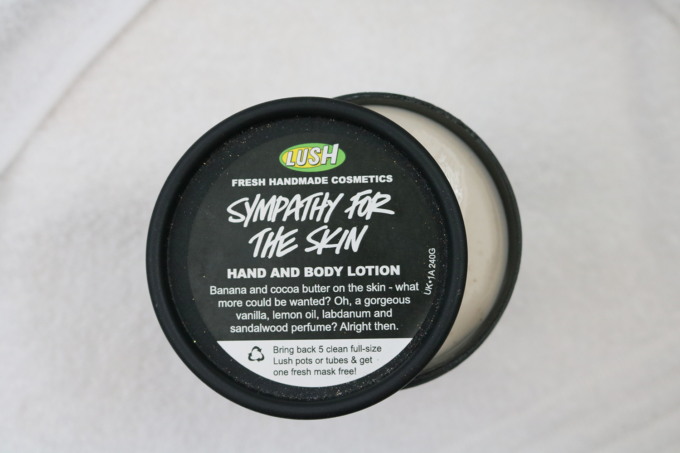 It takes a lot for me to rave about a product that contains bananas. I have such a strong aversion to bananas and the scent of them and yet here I am happily applying Lush's Sympathy for the Skin Body lotion (R225). In all fairness, it's a blend of bananas, vanilla and sandalwood so it's not too full-on. The formula is just so divine though. A silky soft loose emulsion that is easily absorbed. The sandalwood has anti-inflammatory and cooling properties so this is great for sensitive skin types too.
Disclosure Ranking: 2