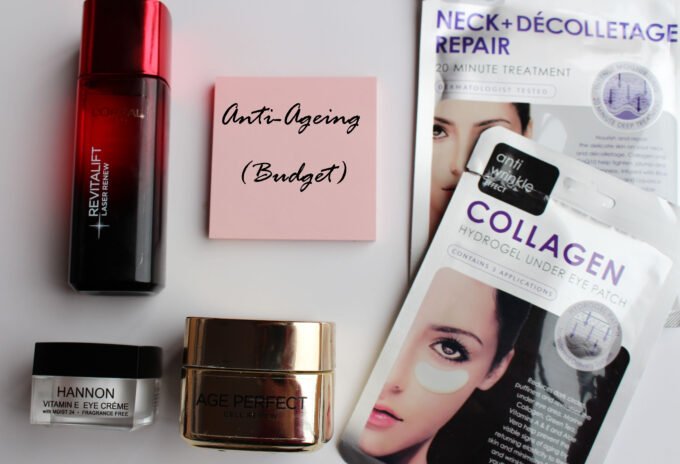 – Skin republic Collagen Hydrogel Under Eye Patch: These are perfect for restoring moisture to the delicate eye area.
– Skin Republic Neck and Decolletage Repair Mask: I adore this mask as the neck area is far too often neglected yet it is one of the first areas to start ageing. Full reviews on the Skin Republic masks can be read over here.
– L'Oreal Perfect Cell Restoring Day Cream SPF15: apologies for the bad lighting on this product, the container is very reflective which makes it hard to capture but I definitely felt that it deserved a mention. It is a lovely rich day cream and provides a wonderful boost of energy to the skin. Full review over here.
– Hannon Vitamin E Eye Creme: Again adding hydration and nourishment to the eye area this cream can be used on a nightly basis. At only R265 it is also one of the more affordable eye creams out there that delivers results.
– L'Oreal Revitalift Laser Renew Peeling Night Lotion (R299): Contains 3% glycolic acid and alpha hydroxy and is applied before bedtime and left on overnight. It aims to decrease the appearance of dark spots as well as boost the skins epidermis to renew and rejuvenate itself.