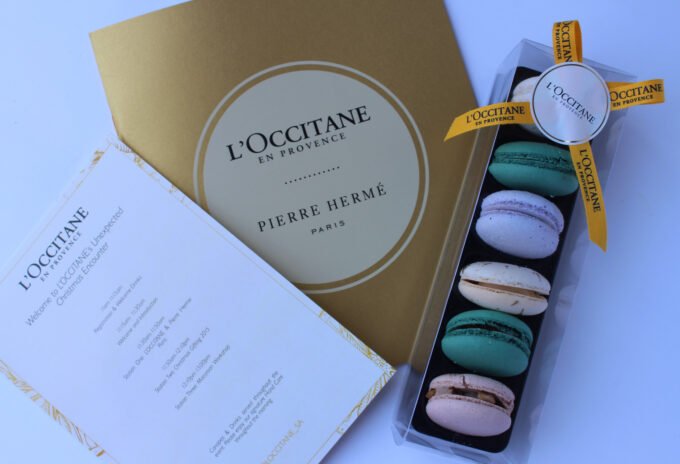 I recently attended the L'Occitane Christmas Event where we were spoilt rotten with their divine signature hand massages, a macaron workshop and introduced to their incredible gift collections as well as the new Pierre Hermé collection which will be available in stores and online on the 24th of November. The hamper collections are all stunning and you are bound to find the perfect gift for everyone among them. The packaging is always exquisite too and will make each and every person feel special. I love that about the L'Occitane brand, it truly is one of the best luxury brands as so much thought and detailing goes into every product from sourcing to packaging.
Christmas is the time for giving and L'Occitane will have donation boxes set up where you can donate to the SA National Council for the Blind, their chosen charity this year. Also R50 will be donated from every R1000 Star Gift that is purchased. This money will go towards an incredible initiative in Gauteng where they offer eye screens to underprivileged schoolchildren and will provide glasses to those who require them. On a personal note this touched me and hearing the representative from the SA National Council for the Blind speak made me tear up. I have recently needed prescription glasses for far distances, and it was a massive thing for me to realise just how much I took perfect vision for granted all these years. For underprivileged children the opportunity to be helped in this way is so important as prescription glasses are incredibly expensive and are often seen as a "luxury".
Launching in stores as from today is the sensational collaboration with Olivier Baussan and famous pastry chef Pierre Hermé who have dreamed up a collection of gourmet perfumes. Pierre Hermé was nicknamed the Picasso of Pastry by Vogue magazine so naturally one can only expect good things from this collaboration.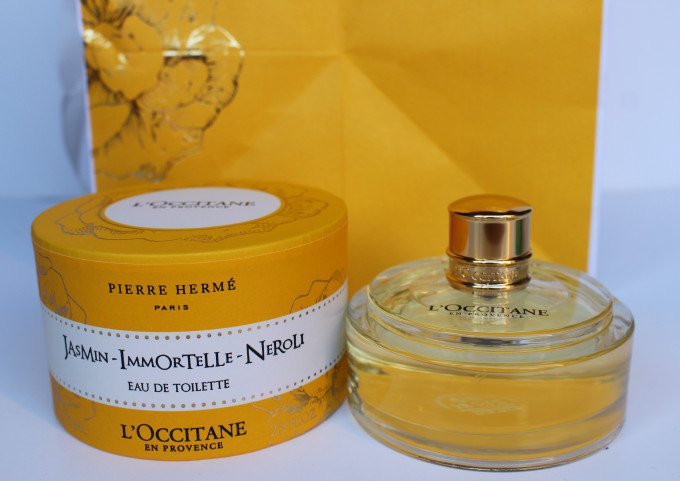 There will be two Mediterranean-inspired bespoke fragrances for two new collections. The first one is Jasmine – Imortelle Neroli (R800 for 75ml) is a beautiful floral fragrance with fresh lemon and petit grain head notes, a strong heart of jasmine, immortelle, neroli and orange blossom with a amber and white wood as the base notes. I have been wearing this fragrance every day since receiving it and it is one of those "happy" scents. The lemon and jasmine remain the most present notes throughout the day and remind me of sunny summer days.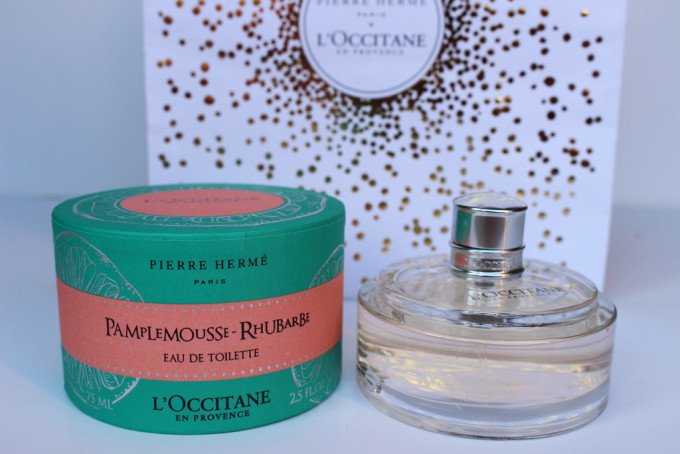 The second fragrance couldn't be any more different then to the first yet is just as appealing to the senses. Pamplemousse Rhubarb (also R800 for 75ml) seemed like a strange combination to me but I was quickly bowled over by this incredibly fresh scent. It is designed for both men and women and is a fruity citrus fragrance with a touch of spice. The head notes consist of grapefruit, rhubarb, lemon and cypress with spicy heart notes clove, nutmeg and lavandin and base notes of cedar and vetiver. I'd defintely describe this as a warm citrus scent that is still immensely fresh and invigorating. There is something very sexy about a unisex fragrance and this sensualness definitely comes across with L'Occitane Pamplemousse-Rhubarb EDT.