Mention scars and someone is bound to mention Bio-Oil. It is a staple product in pretty much every SA household and is the reason my knees are scar-free today. When I was a kid I was constantly scraping them, falling off my bikes and having to pick gravel from my skin, falling out of trees etc my knees seemed to be the one area that was hurt each and every time and as a result I had a zig zag of white scars across both of them. My mum however told me to apply Bio-Oil after each and every fall and I dutifully did which is why not a single scar remains on either of them.
Bio-Oil sent over this super cute first aid kit. They also shared some really interesting advice when it comes to scar management…
Bio-Oil is effective for the use of scar management as it maximises the elasticity of the sin and provides relief from itching and other irritations. It restores the skin funtion and can help improve the appearance of the scar by softening, flattening and normalising it's colour and texture.
After two to three weeks, once the wound has healed, you can start taping and massaging your scar to ensure that it matures to a thin, faded line. The following steps should be followed for up to a year in order to get the best results:
– Apply a wide Micropore tape along the scar to help to help support and flatten it.
– Leave the tape on for up to five days and change it only once it starts to peel off. You can bath, shower and swim as normal.Be careful not to pull the tape off prematurely as this can strip the skin and possibly cause inflammation.
– Massage the scar with Bio-Oil whenever the tape is removed or changed. Also place a few drops of Bio-Oil on the top of the tape as it is porous the tape will absorb the oil.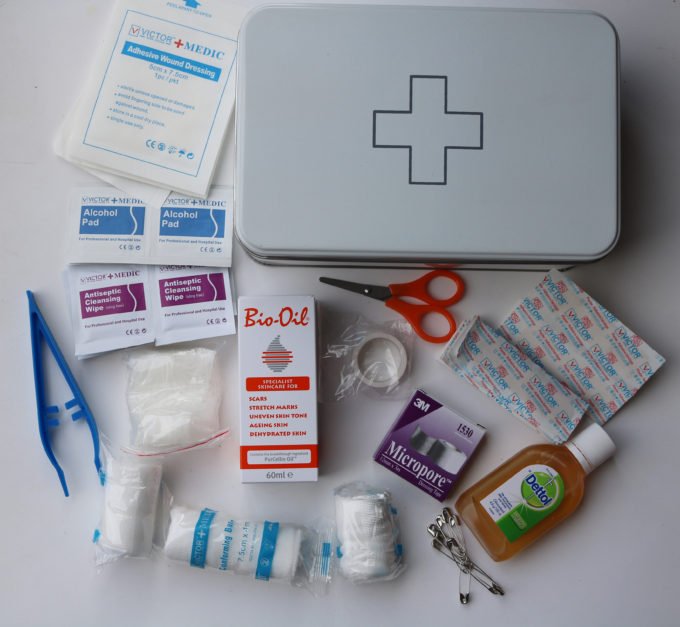 For non-surgical scars where tape is not needed simply massage Bio-Oil into the area in a circular motion, twice a day for at least three months.
Aside from scar management I also try to use Bio-Oil daily mixed in with a moisturiser to help prevent stretchmarks. I've used this combo all through my teens and early twenties and thanks to this I don't have a single stretchmark.
Bio-Oil contains no preservatives, is dermalogically tested, hypo-allergenic, non-acnegenic and is suitable for all skin types.
Bio-Oil is available at most pharmacies and selected retailers nationwide in 60ml (R89.99), 125ml (R129.99) and 200ml (R189.99).