The L'Oreal Revitalift Filler Renew range is best suited for between the ages of 40-60. Therefore I gave the L'Oreal Revitalift Filler Anti-Ageing Night Cream to my mum to try out. She reported back that her skin definitely felt softer, more hydrated and "bouncier" around the more lined areas of her skin. She also liked that this was quite a light formula as most night creams tend to feel heavier and greasier on the skin.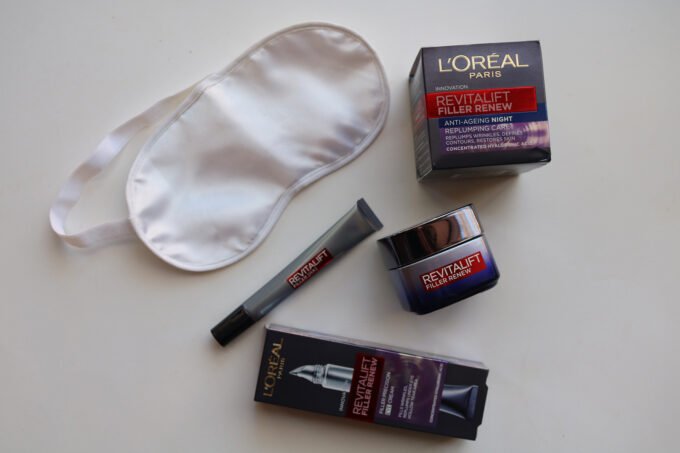 L'Oreal Revitalift Filler Renew Night Cream (R289) is said to help replump ones skin which helps with wrinkles, defines contours and restores skin.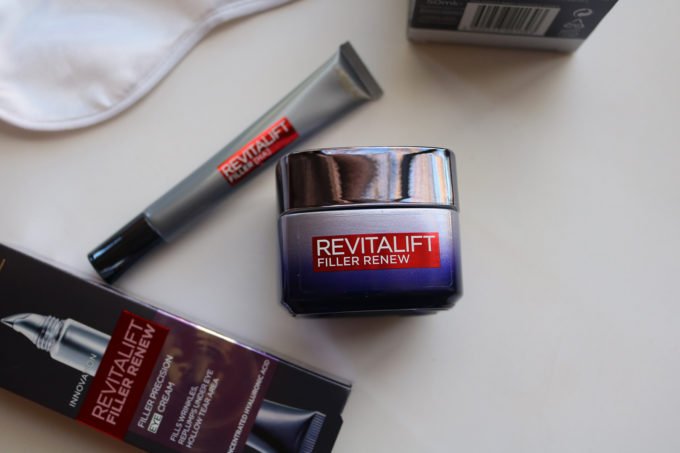 The Revitalift Filler range is packed with one of my favourite concentrates; Hyaluronic Acid. Hyaluronic Acid is a natural component of the skin and as you age your skin natural reserves diminishes. This leads to a loss of plumpness. This range cannot compete with a dermalogical filler but it does help to reduce finer wrinkles and create more plumpness around the skin contours.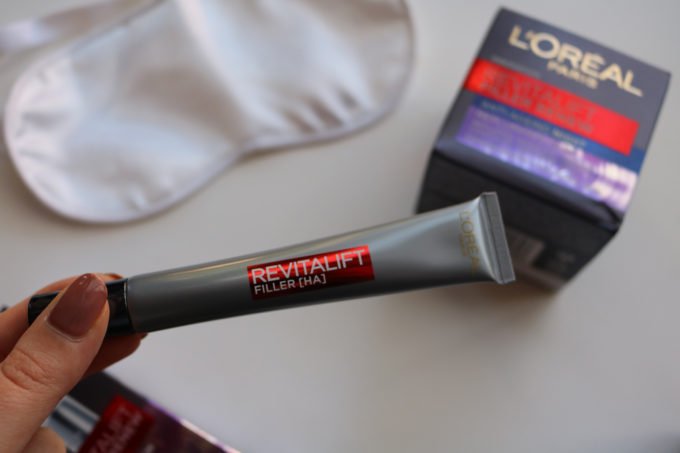 I decided to keep the L'Oreal Revitalift Filler Renew Filler Precision Eye Cream (R279) for myself to test. Since turning 26 I have noticed a deepening of the fine lines around my eye area and am concerned that if I ignore them any longer they will turn into deep-set wrinkles that only Botox will fix. This formula also contains the highest concentration of Hyaluronic acid ever formulated in a L'Oreal Paris eye cream. It replumps with moisture which is exactly what younger skin needs to prevent dehydration and lines from forming.
Firstly I love the soothing metal tip that helps reduce any puffiness as it feels very cooling on the skin. The eye cream can safely be used to target wrinkles and loss of fullness around the under eye hollow area. This is the fragile skin from the inner corner of the eye all the way to the cheekbone.
After just several uses I've found a keeper. It really does plump up ones skin and I've been told I look less tired since using it. I have noticed even when smiling in photos that the crinkle of the eye area is less pronounced and some of the finer lines have already diminished after just three weeks of daily use. You should use the eye cream morning and night.