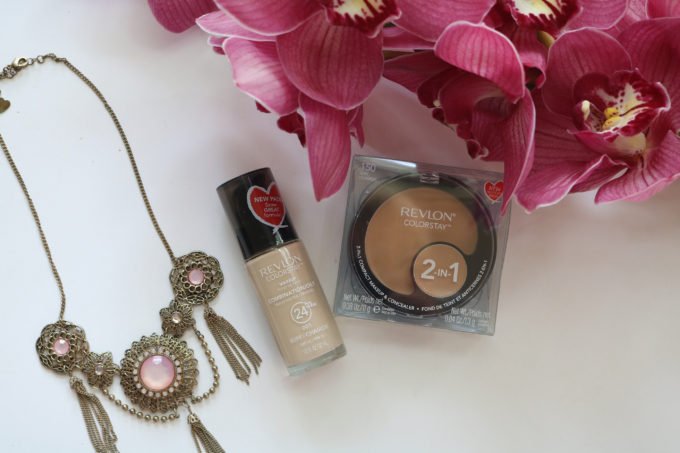 For some reason I've never tried a Revlon foundation before but after learning more about all of their foundations available, the wide range of shades on offer and how Revlon has something for every skin type I knew that I had to try one or two.
I decided to choose two foundations both in the shade Buff which is as far as I can recall is the lightest shade in South Africa.
The first thing I noticed though was that Buff looked very dark in the Revlon ColorStay 2-in-1 compact versus in the Revlon Colorstay Combination/Oily foundation bottle. I did have a little freak out and would still advise very fair skinned ladies to be wary when ordering the Colorstay 2-in-1 online prior to testing it on your skin as it did come out a little bit darker on my skin but not badly so.
Aside from that the Colorstay 2-in-1 is an impressive little concept. Even though it was still a touch darker on my skin than expected it still somehow matched quite well and blended in very naturally. It's certainly a longwear foundation and you can easily build-up coverage. I also like the demi-matte finish which is very current. The concealer works well and I've found myself using it separately at times.
*I did see on the US site that the Colorstay 2-in-1 comes in an even lighter shade Ivory so for very fair girls definitely pick that one. Even for a compact foundation it doesn't leave skin looking chalky which is often a fear with these types of formulas combined with pale shades.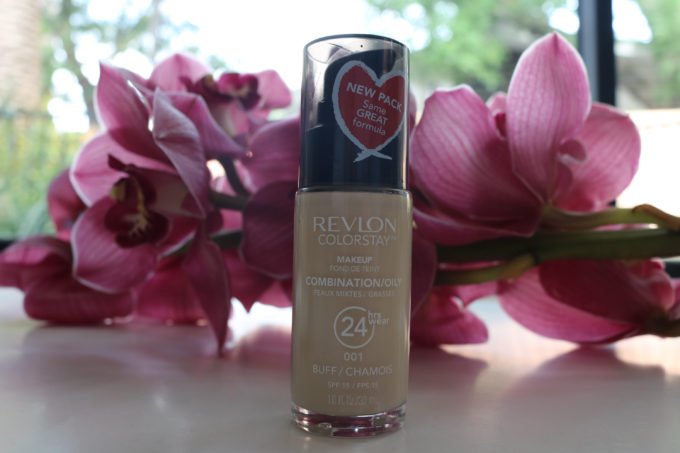 Now onto the foundation that one my heart. Revlon how on earth did I not know this incredible foundation existed?! Especially considering it's the number 1 selling foundation in the US. Colorstay Makeup for Combination/Oily skin provides an all-day matte finish and contains an SPF 15.
I'm really impressed with how lightweight the formula is and how well it blends. Often when a foundation blends too well into the skin I fear that by midday my skin will have "drunken the formula" and none will be left. Revlon have managed to achieved the perfect balance and lasts throughout the day.