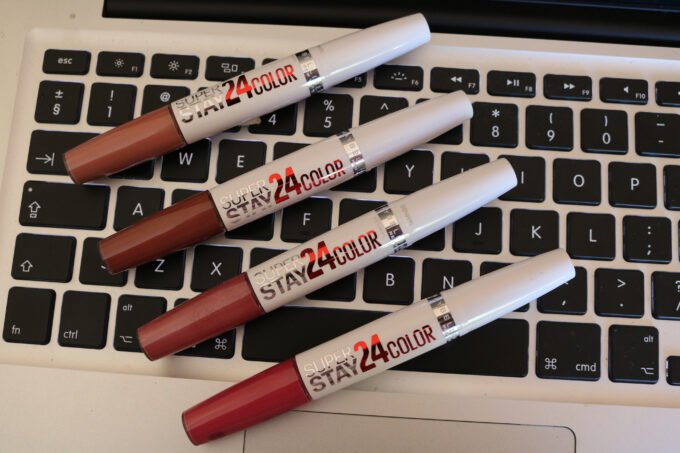 At a recent Maybelline launch I received four more shades from their Super Stay 24 Colour lip colour range.
First in the line-up is In The Nude which yip you guessed it is a nude shade and a really versatile one at that. It has a slight peach tone to it which works with most skin types.
Next to that is Always Orchid which for some reason the formula felt different with it and didn't seem to apply as smoothly and the others. Perhaps this was just a fluke.
The darkest shade is Caramel Kiss and while a bit too vampy 90s on my lips my more tanned friend has claimed it as hers and looks amazing.
The last shade is Perpetual Rose and I am adoring it. It dries faster than the other shades and applies very evenly.
Below is a shot of them whilst drying (they do take fairly long to set so be patient):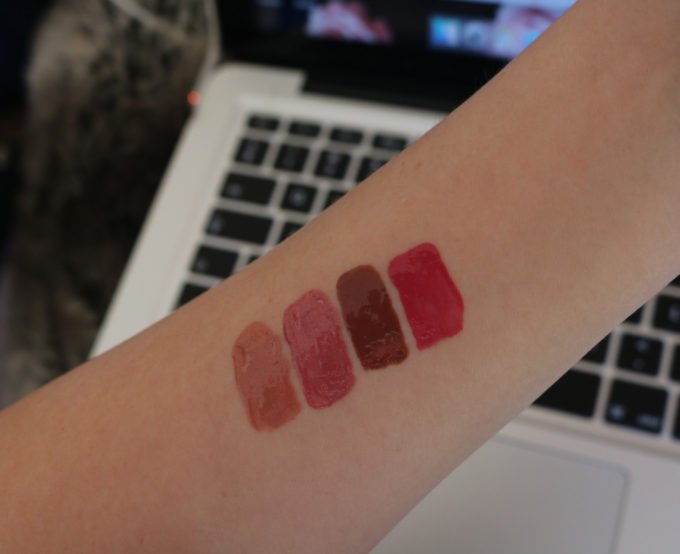 And…once dry the colour is now true to real-like. I did find that the first two clumped a little bit so make sure you use a sufficient amount of lip balm before applying.
Once set though the formula lives up to it's 24 Hour claim and will not budge. Not one bit in fact! I found even using eye makeup remover didn't make a difference and had to whip out my trusty Micellar Oil-In-Water which removed it in a flash.
Maybelline Super Stay 24 Color has a recommended retailing price of R149.95