A couple of weeks ago PONDS sent over their Age Miracle range for me to test out. In the press drop they included a gift voucher for Nifty250 which I promptly used and I must mention how excellent their service is. Nifty250 prints your Instagrams in high quality poloroid style photos. To read more about Nifty250 over here.
Let's get back to the Ponds range and the awesome message behind this range. Scientists have proven that women are more expressive than men. This leads to expression lines which are the first signs of permanent wrinkles forming beneath the skin. Think Smile Lines, Laugh Lines. Worry Lines. POND'S believe that this should not stop women from embracing life and ageing gracefully and have created a range that targets and corrects expression lines thanks to 6 powerful anti-ageing actives.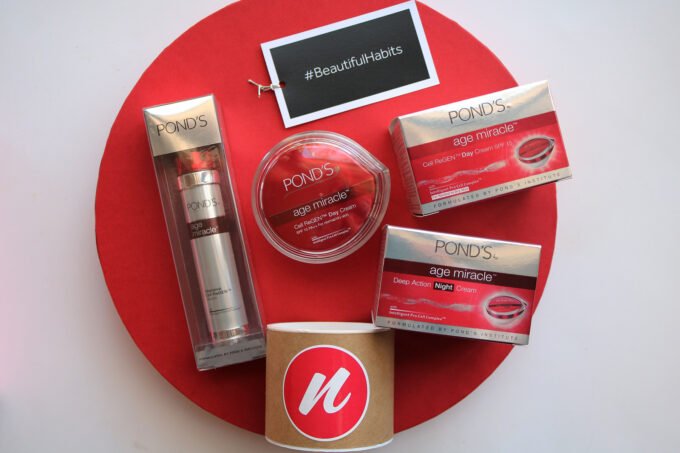 The 6 Anti-Ageing Actives aimed at correcting your expression lines are:
– RETINOL which promotes skin repair and collagen production
– AHA that exfoliates old skin cells making room for new cells
– CLA which stimulates the production of new cells
– 2 RETINOL BOOSTERS that enhance the e cacy of retinol
– GLYCERIN boosts skin moisture level from deep within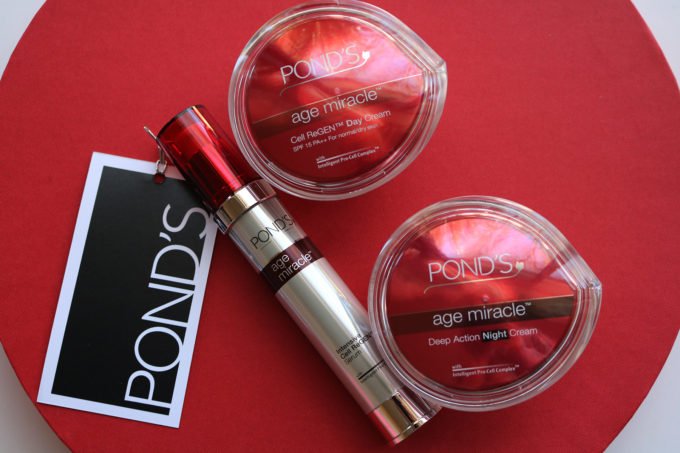 I received three products in the range:
– Intensive Cell ReGen™ Serum (R200) is an intensive and highly potent serum that contains 20X the concentration of our best AA actives* to dramatically boost the skin's capacity for younger cell regeneration. I found that this serum dramatically helped to improve the overall radiance of my skin and helped with pigmentation too.
– Cell ReGen™ Day Cream for Normal to Dry Skin (R185,99) comes in a jar, whereas The Cell ReGen™ Day Cream for Normal to Oily Skin types (R185,99) is available in a pump. The Cell ReGen™ Day Cream for Normal to Dry Skin is an extremely luxurious cream that helps to renew skin faster and targets fine lines and wrinkles. The day cream is also enriched with Vitamin C, Micro Collagen and SPF 15 for effective caring and protection from sun damage. I like that the formula is non-oily and left my combination skin type feeling moisturised and not greasy.
– Deep Action Night Cream (R185,99) formulated to work at night when your cell's regeneration potential is at its peak. This cream promises to accelerate the renewal process as you sleep and fight fine lines and wrinkles. I usually wake up with fairly deep pillow creases on my skin that take longer to "bounce back" but with this cream I barely noticed any. My skin felt firmer upon waking each morning.
PONDS also asked for me to share some of my #BeautifulHabits and my top three are;
1) Drink water, getting rid of toxins is vital for healthy skin
2) Limit sugary foods, sugar breaks down collagen and is known cause of fine lines
and 3) Never hold back a smile, share your smile with the world (after-all we have creams to combat those expression lines)!