To say that the weather we've been experiencing has been quite extreme this winter is certainly no understatement. Right now as I type this my finger are frozen, the icy cold has been quite unlike our usually winters. The climate has such an impact on our skin and the moisture that our skin is able to retain. How often do you see someone complaining that they hate winter because their skin becomes dry and flaky. Sadly, all skin types are affected by this not only those with dry skin and the hardest hit area tends to be our lips. Optiphi have just launched an incredible new product to help combat this, Optiphi Active Lip Formula.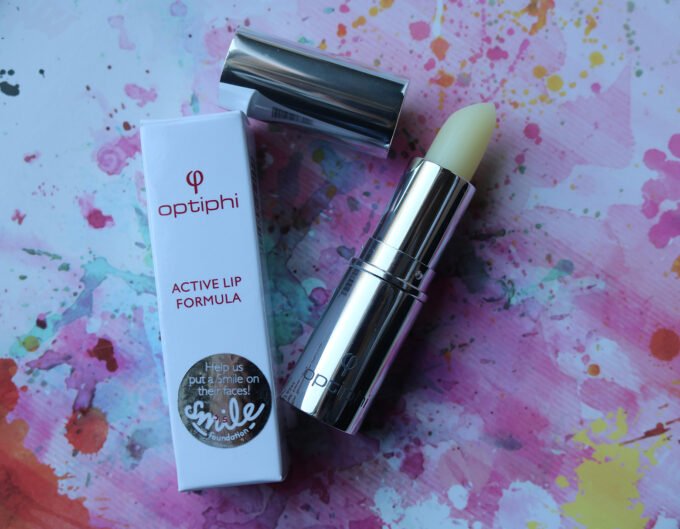 This lip balm can be used on an everyday basis and helps to protect and moisturise chapped lips. It focuses on rebalancing the moisture content of ones lips on a cellular level, while restoring and protecting against trans-epidermal water loss. Optiphi Active Lip Formula allows restructuring of your lips cellular network with scientifically-proven protein building blocks.
This all sounds amazing so does it work and what's inside…
Firstly, yes it works and I have found myself so thankful to have it in my handbag especially on early ice-cold morning where the breeze seems to zap moisture from my lips immediately.
It's packed with ceramides which strengthens, repairs and rebuilds the skin's barrier. They also enhance water retention and limit moisture loss.
The formula contains shea butter which is immensely moisturising and assists in protecting against harsh and destructive molecular damage and inflammation.
Nourishing coconut oil which is absorbed easily and is rich in proteins help to improve dry, chapped lips.
Optiphi Active Lip Formula retails for R350.