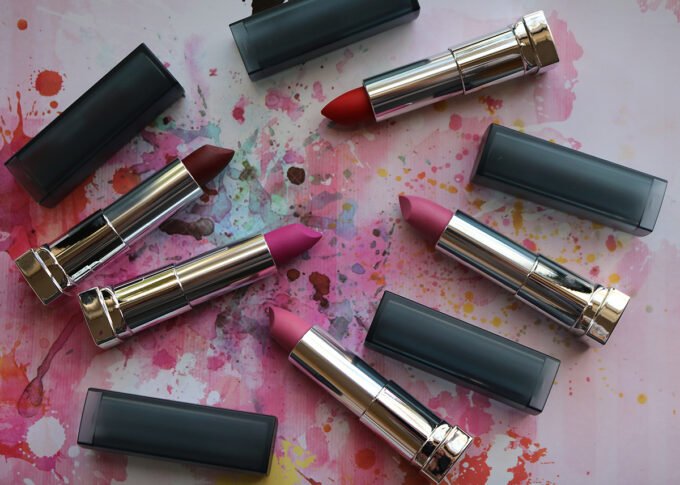 Matte is still very much in but we've taken a step away from the typical drying matte formulas and are all seeking a creamy matte effect which is exactly what Maybelline delivers with these ColorSensational lipsticks. There are six shades in the range, each retailing at R124,95.
I received four gorgeous shades to try…
First up is Divine Wine, a rich, regal red. Perfect for creating striking winter ready lips!
The second swatch is Craving Coral which is a punchy vibrant coral shade and will certainly suit most skin shades.
Thirdly Magnetic Magenta, a very bright popping pink.
Lastly the beautiful Rose Rush. A delicate pink of which I received two of in my press pack and am quite happy with that as I can see myself wearing this shade fairly often. Even though it is a pale pink it has a more mature depth to it and doesn't come across as a "Barbie pink".
Formula wise these are definitely creamy mattes and they also don't budge easily. One application will last several hours. Even with my Micellar water I struggle to get the formula off with ease. Overall a great formula and good variety of shades.