I truly believe in teeth whitening kits. Many years ago I went for a professional whitening and then realised I could get the same results for a fraction of the price (and sometimes with far less sensitivity). For the past month I have been gradually whitening my teeth using such a handy whitening kit called Opalescence Go.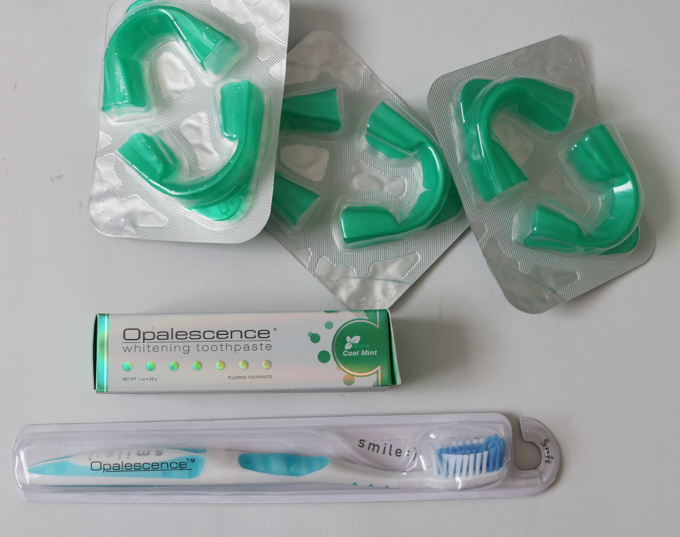 Opalescence is the world leader in professional teeth whitening. Opalescence Go is a very effective, safe and affordable option to get professional results. It's sold exclusively at dentists and you can visit their website to find a dentist near you.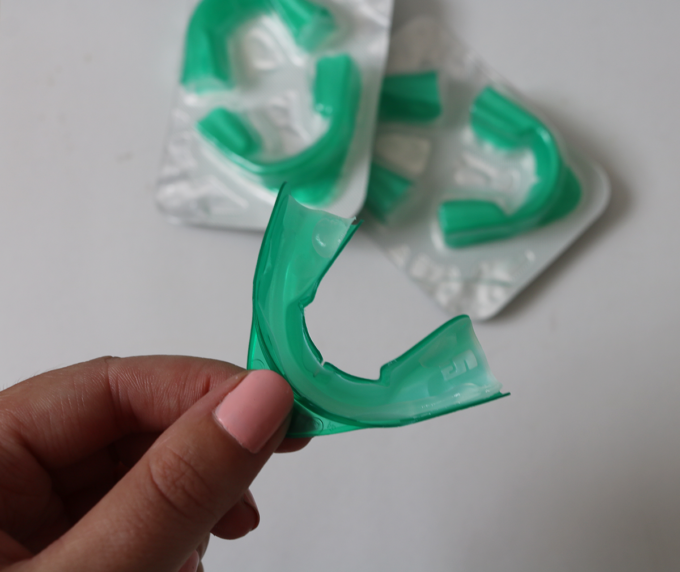 There are several things I truly love about the Opalescence Go kit. The kits are available in different strengths. Which is fantastic because if you are prone to sensitivity or haven't tried a teeth whitener before then you can go for a lower % kit and gradually build up. I received a 6% Hydrogen Peroxide kit and felt zero sensitivity on both my teeth and my gums. I have one tooth that tends to hurt when I use whiteners and I felt nothing using Opalescence Go.
I was so chuffed to see how cute the actual trays are. The process is so simple and can easily fall in line with your regular morning routine. Pop a tray in, suck down gently and then remove the tray. A piece of film with the whitening gel adheres to your teeth and you can go about your business. With the lower percentage kits it is best to keep them on for 60 minutes and use for 10 days.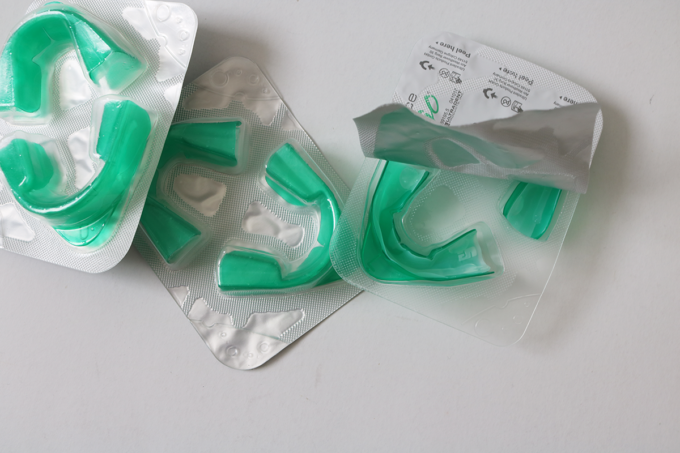 Each sealed pack contains an upper and a lower tray. I have quite a small jaw and usually trays are too bulky and fit uncomfortably so I was surprised to see how easily these fit. Also because the UltraFit Tray allows the film inside to fit to your own teeth, you don't have to worry if your teeth aren't perfectly straight or your jaw is small. It will fit in comfortably.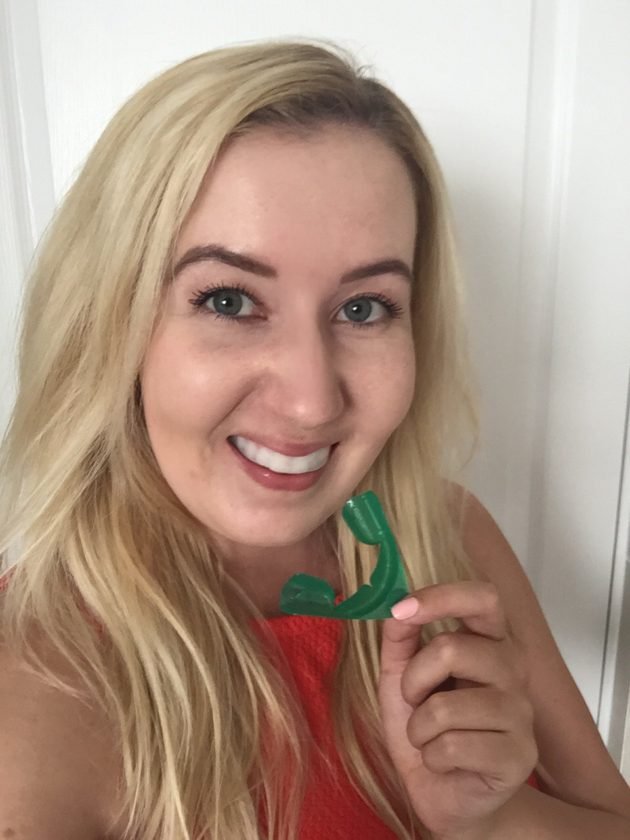 As for the actual whitening affect… I don't have overly stained teeth but due to lifestyle and day-to-day foods my teeth do tend to become quite dull and not as bright white as I'd like them to be. After 10 days of use I already saw a great difference.
Above is the before pic, you can see my teeth aren't terribly yellow but they are a bit stained especially the front two. They also look dull. And below is the After pic! Brighter, whiter teeth with zero sensitivity.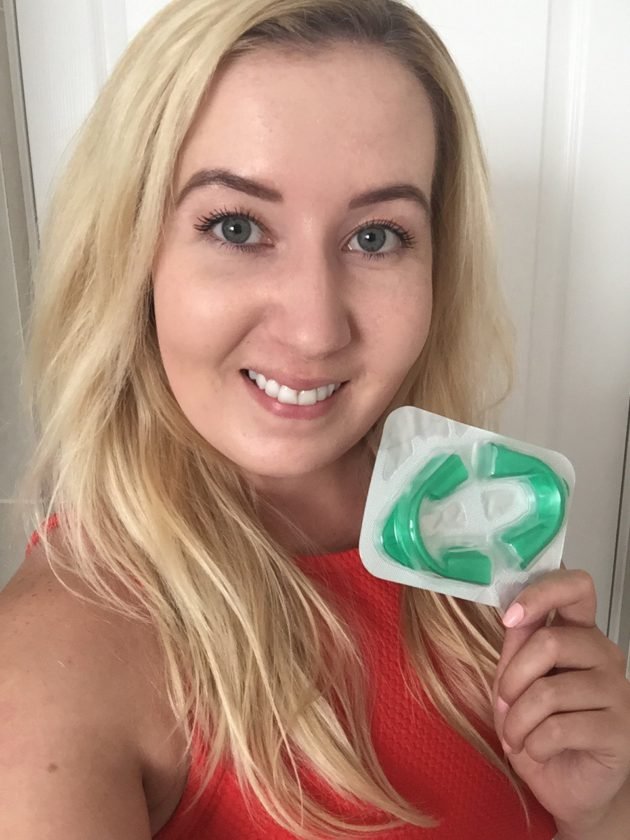 Opalescence tooth whitening gel contains PF (potassium nitrate and fluoride), which helps maintain the health of enamel throughout the whitening process. So no damage is being done! The kits are available in three flavours- Peach, Melon and Mint. I really liked the traditional mint flavour, which wasn't overpowering.
To find out more about the Opalescence range of products and to search for dentists nearby visit their local website here. You can also check out their Instagram, Facebook and Youtube to see more before and afters.
Disclosure Ranking: 3 Sponsored Post