So since deciding to go for the "chop", I've been joking that my hair is now "short, blonde and blunt" just like me! It's 100% true and I feel that this look works so well with my personality and the current space that I am in at the moment. Celeb Hair Stylist David Gillson had suggested this look to me the previous time that I saw him and even though my hair was looking (and feeling) gorgeous at its length, which was pretty long, I felt a change was needed.
David Gillson says that not only are blunt cuts the new look especially overseas but that the trends for Spring/ Summer ahead are "Bleached blondes in various hues are huge this coming summer and because we now have very high-performance bleaches like Davines Century of Light we are getting amazing results without damaging the hair."
He also said that the It colour will be anything violet toned "Violet tones are the colour from the deepest to the palest Lilac. Fringes and bangs are really big from micro fringes to sexy Bardot inspired looks." He further adds "I love to change with the seasons Violet is my colour of the moment in a recent hair show I did a Violet section, Tamara was the brightest violet, then I did a Violet ombré from deep violet to pale lilac, then Violet and yellow and finally a pastel violet blonde. It's time to move on from the pink and rose gold and embrace the violet hues."
So while I might not be brave enough to go down the violet path I was excited to go blonder. David used the new Davines Century of Light system which is ammonia-free and the entire system is designed to protect the hair while lightening it. It is a multi-purpose premium hair bleaching system, with HAIR PROTECTIVE BOOSTER, creamy texture ideal for partial and total bleaching and colour cleansing treatments that respects hair structure (up to 9 levels of lightening).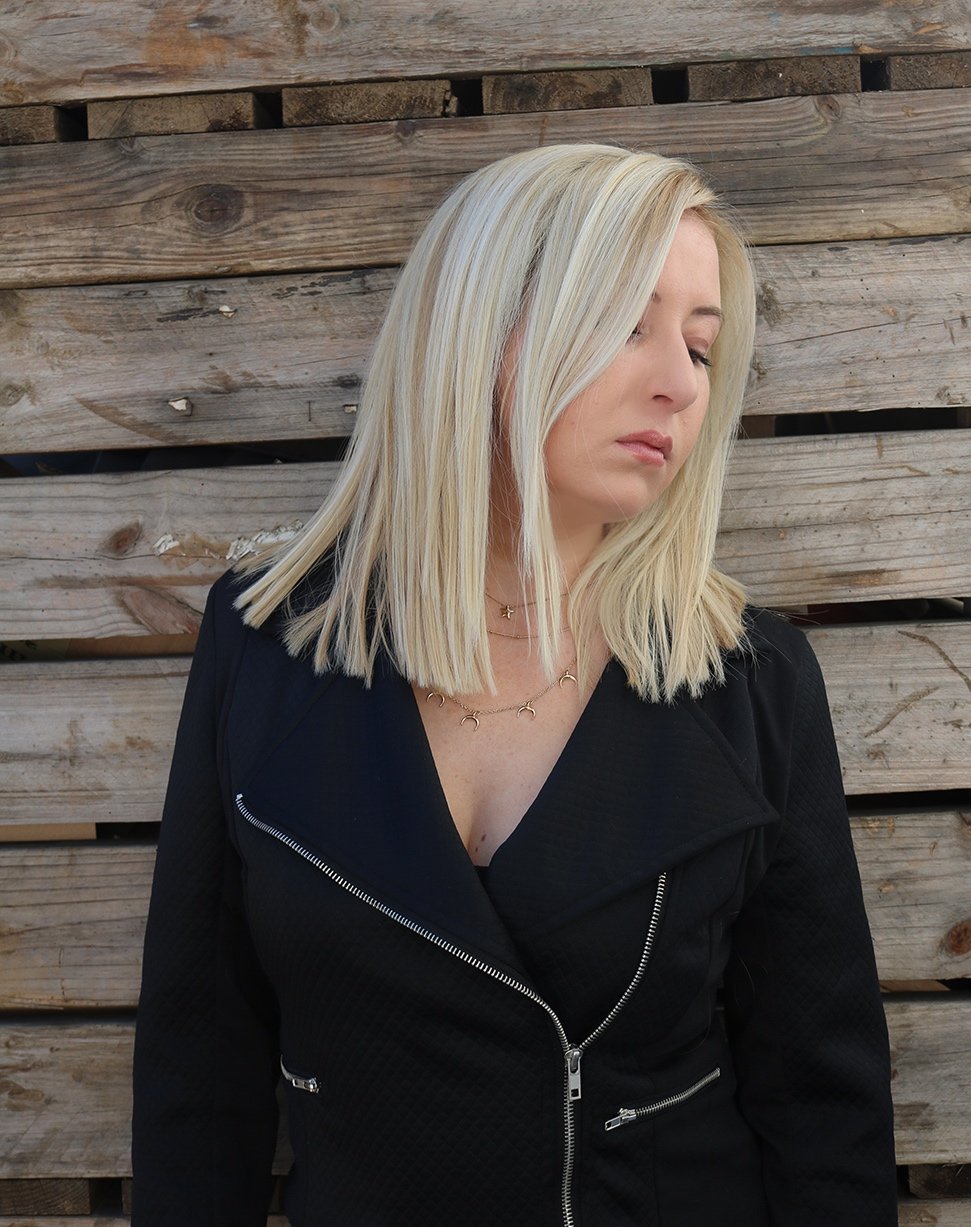 My hair feels so soft and you would swear that no bleach had been used as the texture actually feels like virgin hair. I am SO impressed by this system. As someone who dyes her hair monthly, it is fantastic to finally have a truly protective bleach that works. I mean just look, there is zero brassiness. I am absolutely in love with my new look, thank you so much David Gillson. He is honestly the only person I would trust with a change like this!
Disclosure Ranking: 2