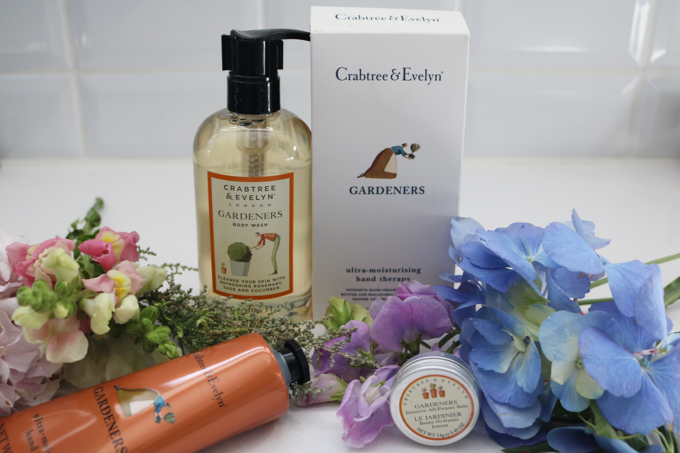 The absolutely Iconic Crabtree & Evelyn Gardeners collection celebrates it's 21st anniversary this year. To celebrate this cult classic they are also launching a body care line within the collection.
The two new products in the body care line are a body lotion (R500) and a body wash (R450). I received the body wash to try out and am enjoying the purifying botanical scent of cucumber, rosemary and sage. It's both calming and invigorating at the same time, just like a walk in nature is. It leaves ones skin super soft thanks to the added shea butter and vitamin E.
The rest of the iconic collection will still be available including the famous Crabtree & Evelyn Gardeners Ultra-Moisturising Hand Therapy cream (R350 for 100g). I have a feeling that this might be the first ever Crabtree & Evelyn product I've ever used. I remember my gran loving it and sneaking some for myself when I was young. Other products in the collection include the Intensive All-Purpose Balm (R190).
The Intensive All-Purpose Balm can double up as an emergency hand cream, lip balm and everything in between. Rich rice bran oil, shea butter and beeswax take care of all your moisture needs, while garden-fresh rosemary, sage and carrot extracts bring a vitamin-heavy hit.
Disclosure Ranking: 2