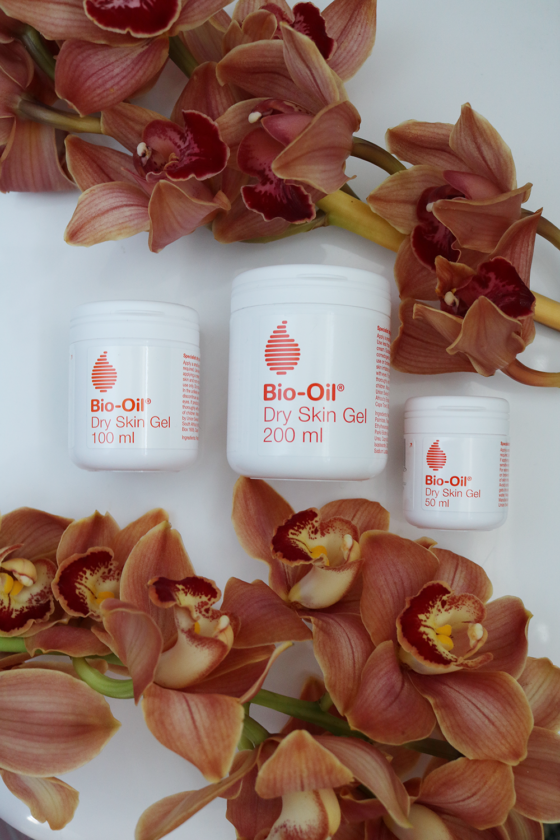 There is a NEW innovation from Bio-Oil and it's pretty impressive.
From the world's leading scar and stretch mark product, comes the next generation in the treatment of dry skin. Bio-Oil Dry Skin Gel takes the existing dry skin technology of creams, lotions and body butter and improves on it by replacing the in-active water (usually around 70%) in these formulations, with oil, making the product 100% active. It then delivers this formulation in a breakthrough new gel format.
According to Cosmetic Scientist, John Knowlton, "The unique design of Bio-Oil® Dry Skin Gel means that almost every ingredient in the formulation is "active", unlike conventional creams and lotions which have high percentages of "inactive" water. The combination of Bio-Oil® Skincare Oil ingredients, Shea Butter and Lanolin form an occlusive layer on the surface of the skin, replacing the barrier properties of lost natural skin lipids, whilst the combination of Urea, Lactic Acid and Sodium Lactate actually draws moisture back into the skin, from the surrounding environment".
The formula absorbs quickly and feels extremely hydrating as it is applied. It is definitely far less "messy" than the oil and while I still prefer the original oil for targeted areas, I find the Dry Skin Gel to be perfect for full-body use.
Bio-Oil Dry Skin Gel contains no preservatives, is dermatologically tested, hypo-allergenic, non-comedogenic and suitable for all skin types.
Bio-Oil® Dry Skin Gel is available at pharmacies and selected retail outlets nationwide in 50ml (R59.99), 100ml (R109.99) and 200ml (R184.99).